Cecilie Manz designed the popular Caravaggio pendant light series back in 2005 for Lightyears, and it has been a personal favourite ever since.
The latest addition to the collection is the Caravaggio Read, which was presented at the Northern Light Fair in Stockholm earlier this month. Three versions were launched; a wall light, a floor- and a table lamp.
Adjustable and functional, the lamp shades can be tilted to direct the light where you need it. The lamps are also fitted with a 3-step touch control dimmer on the stand for adjustment of light intensity. I especially like the small diameter of the base of the table lamp, which makes it easy to position on a narrow shelf or window sill. It also has that beautiful, timeless simplicity that made the Caravaggio series so popular.
Caravaggio Read is available in matt black, light grey, white or hand-blown opal glass. You will be able to put your hands on one of these starting from August 2016.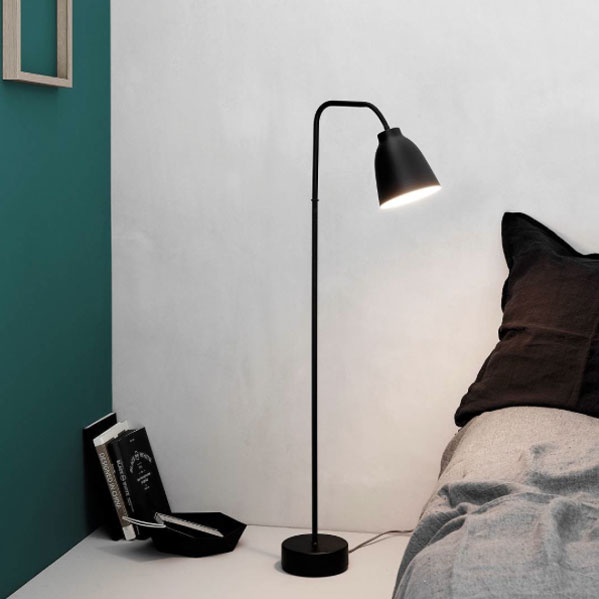 Photos: Lightyears
---