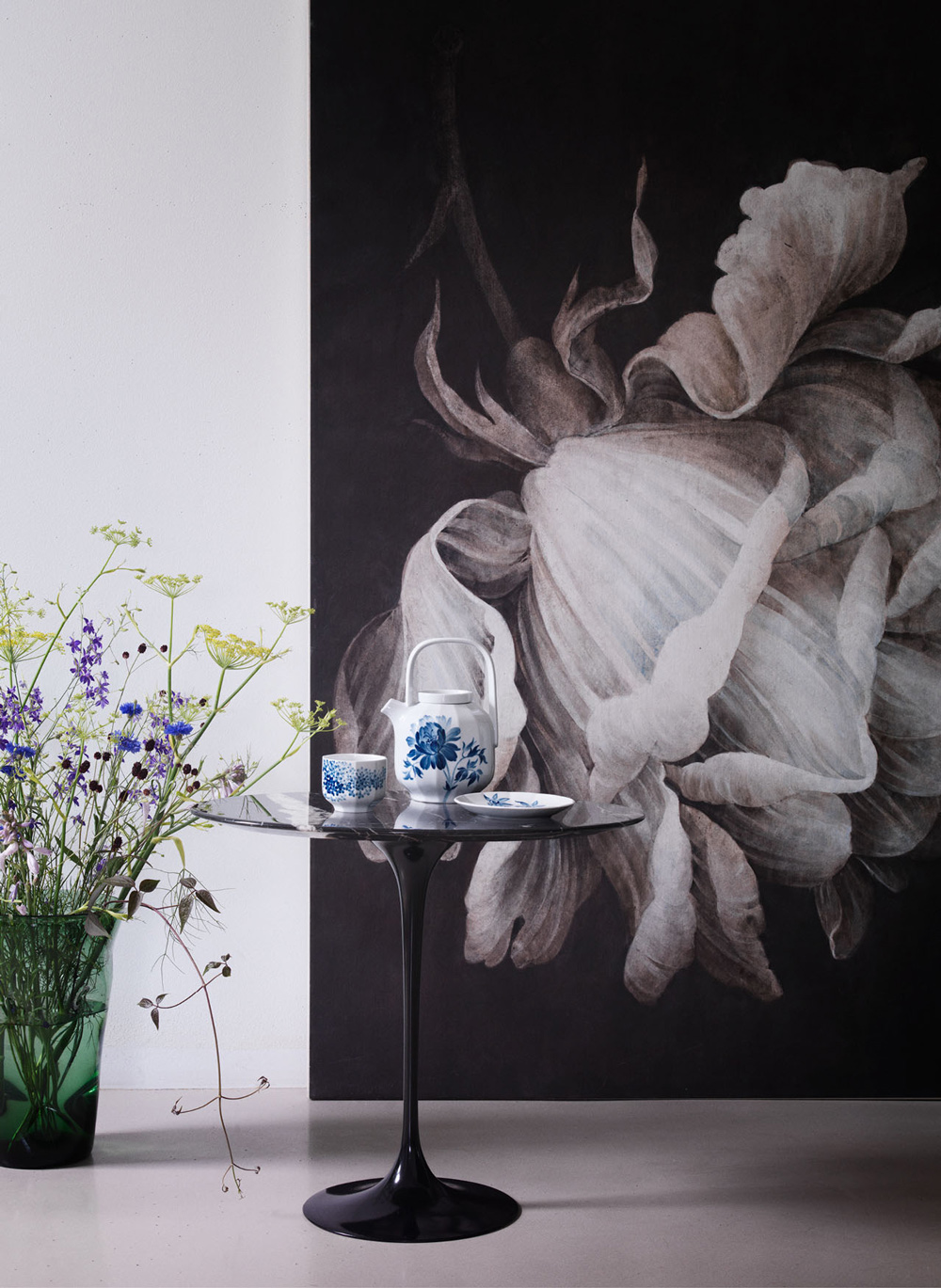 The famous Danish porcelain company Royal Copenhagen, who is well known for its 'Blue Fluted' tableware, among others, has revealed its latest novelty: Blomst, a new garden-inspired pattern hand-painted in Royal Copenhagen's signature blue color on white porcelain.
Royal Copenhagen enlisted Dutch artist Wouter Dolk, who reinterpreted the 'Blue Flower' pattern from the 1800's. The process took five years; a challenge of careful consideration in bridging tradition with new expressions of modernity. Blomst is a beautiful blend of past and present; a harmonious mix of simplicity and elegance with every piece's angular shapes and modern expression.
Different flowers are depicted on the new Blomst series: Sweet pea, lily, iris, narcissus, camellia, hyacinth, carnation, and more – Each carefully studied and meticulously rendered, with specific brush strokes, to give the flowers their sculptural grace.
"The essence of blomst is the celebration of flowers in their dizzying diversity. The floral subjects gathered for this special garden were carefully chosen with an emphasis on species that bore a rich botanical history, and of course, their individual beauty. Every hand-painted flower depicted in blomst is rendered with sensitivity and knowledge of each subject's particular characteristics."
Find out more here.
Photos: Royal Copenhagen
SaveSave
SaveSave
---