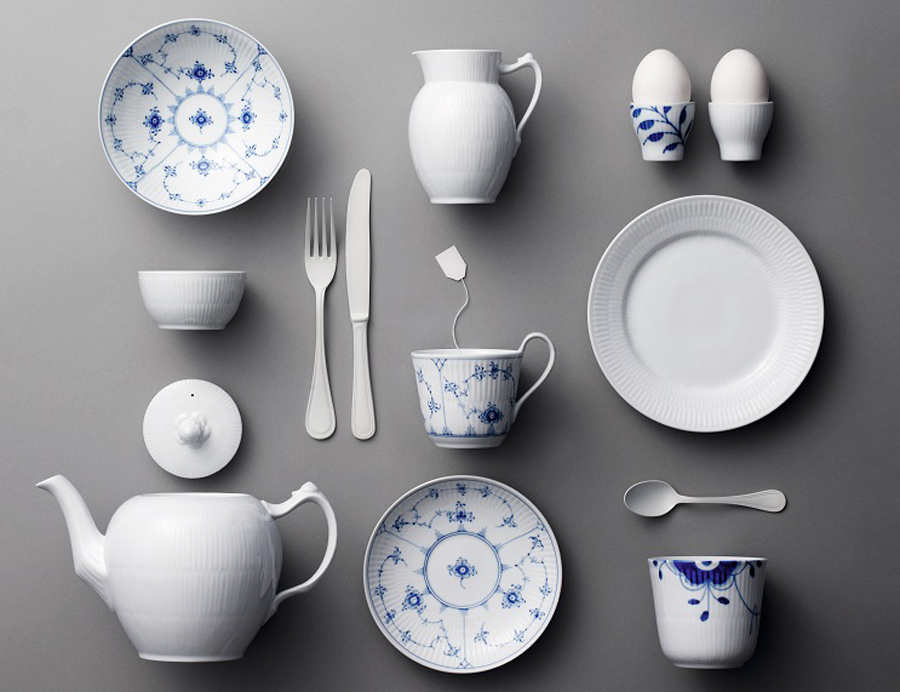 This is not the kind of post I usually do on Nordic Design, but as a big fan of Royal Copenhagen, when I saw an email coming in my inbox about the famous Danish porcelain being on sale, I had to share.
For a limited time, large American retailer Bloomingdales offers very interesting discounts on plates, bowls and more, in different variations – Plain, Blue Fluted Mega, Princess, etc. The store ships to over 100 countries, so most of you will be able to order from the shop if you fancy some tableware.
The blue and white porcelain was the first of its kind to be produced in Denmark, with its factory founded in 1775. To this day, each item is hand-painted, and you'll find the painters' signature at the back/bottom. Those few artists selected to do the work actually spend four years learning and studying their craft. Such unique, high quality pieces are passed down from generation to generation, and are coveted around the world. And as delicate as they might look, they are dishwasher and microwave proof.
Here, I've gathered a few products you'll find on sale right now:
Find them here:
Remember: This is for a limited time only. Prices are shown in USD.
Happy shopping!
SaveSave
SaveSave
SaveSave
SaveSave
SaveSave
SaveSave
SaveSave
SaveSave
---