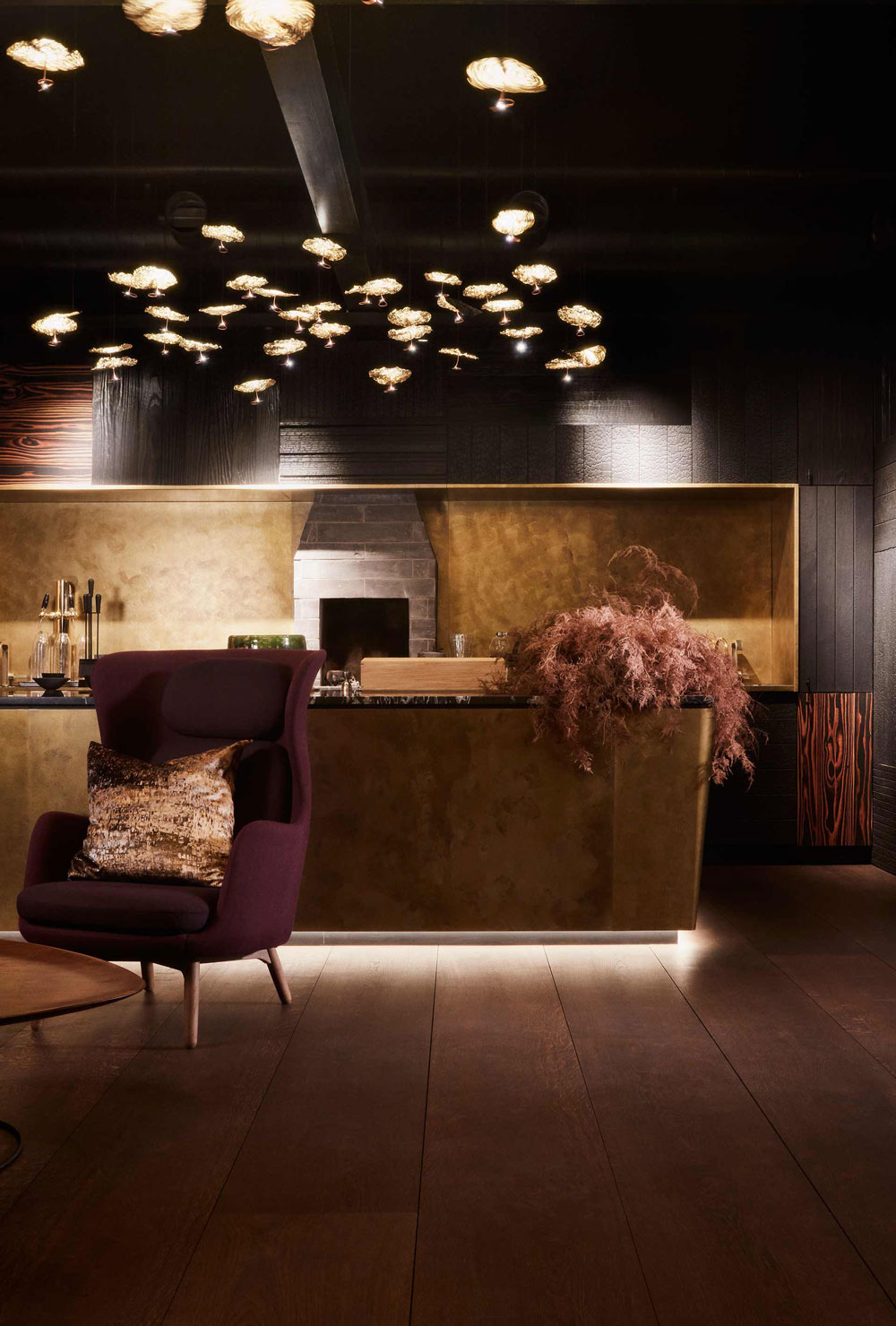 Remember this name: ALCHEMIST.
Only four months after opening in 2019, it was named "Restaurant of the Year" by the White Guide Denmark, who stated, "to master so much in just one meal is unrivaled." And this week, the newcomer led by chef and restaurateur Rasmus Munk was awarded not one, but two Michelin stars.
This is a remarkable achievement that has everyone in the fine-dining world talking. But what makes this Copenhagen venue so exquisite?
ALCHEMIST was conceived around the concept of "holistic cuisine", an idea Munk coined in 2018 and has since been exploring. The goal is to redefine and broaden our understanding of the concept of dining, by offering an experience that extends beyond the plate. Gastronomy is enhanced by art, drama, music, and visual technology to create an all-encompassing multisensory and unexpected experience choreographed with the help of a dramaturge. There are 50 "impressions" on the menu, many of which comment on political and environmental issues such as gavage, food waste, LGBTQ rights, and plastic pollution. Others deliver humoristic nods to both Andy Warhol and Casper the friendly ghost.
The experience lasts for 3–5 hours and the only prerequisites are curiosity and presence of mind. Guests arrive one party at a time, and they pass through five different settings. Each room offers its own sensory experience. "Please arrive with your mind open. (…) Let us move you." – ALCHEMIST
The restaurant is located in a warehouse where The Royal Danish Theatre used to build and store their backdrops. When you arrive you are welcomed by massive bronze doors (8 ft wide and 13 ft tall) designed by Danish Artist Maria Rubinke. A gigantic planetarium dome with a diameter of 57 feet (18 meters) constitutes the main dining room at the heart of the restaurant, where images are projected to offer guests a 360-degree visual experience. Music producer and composer Lars Bork Andersen created the sonic identity of ALCHEMIST. The interior is very theatrical and mysterious, too. You'll find stunning wide floorboards by Dinesen, as well furniture by Gubi and Fritz Hansen, among others.
.
.
"The fundamental formula of the restaurant meal has changed very little in the last 100 years" explains chef Rasmus Munk. "It basically works according to the same script everywhere. When I started investigating how theatre can enrich gastronomy, it dawned on me how similar the dramaturgy of a restaurant meal is to that of the theatre. It made so many things in my identity as a chef make sense. The dishes at Alchemist often have an ethical or political perspective, but great taste is always the point of departure for me. At Alchemist, we work with a holistic approach to the meal, where the focus is not just on one, but all aspects of the meal."
.
.
I like to think of myself as a risk-taker who wants to try (almost) anything at least once, but I am not sure the ALCHEMIST is for me. The concept sounds interesting, but a peek at the plates had me doubting… If you are curious, head over to Medium for this article by Yuan Nielsen.
Excited to try it out for yourself? You better be patient – Over 10,000 people signed up for the waiting list…
.
ALCHEMIST
Refshalevej 173C
1432 Copenhagen K
Opened Tuesday through Saturday, from 18h.
.
Photos: Claes Bech Poulsen and Dinesen
.
---