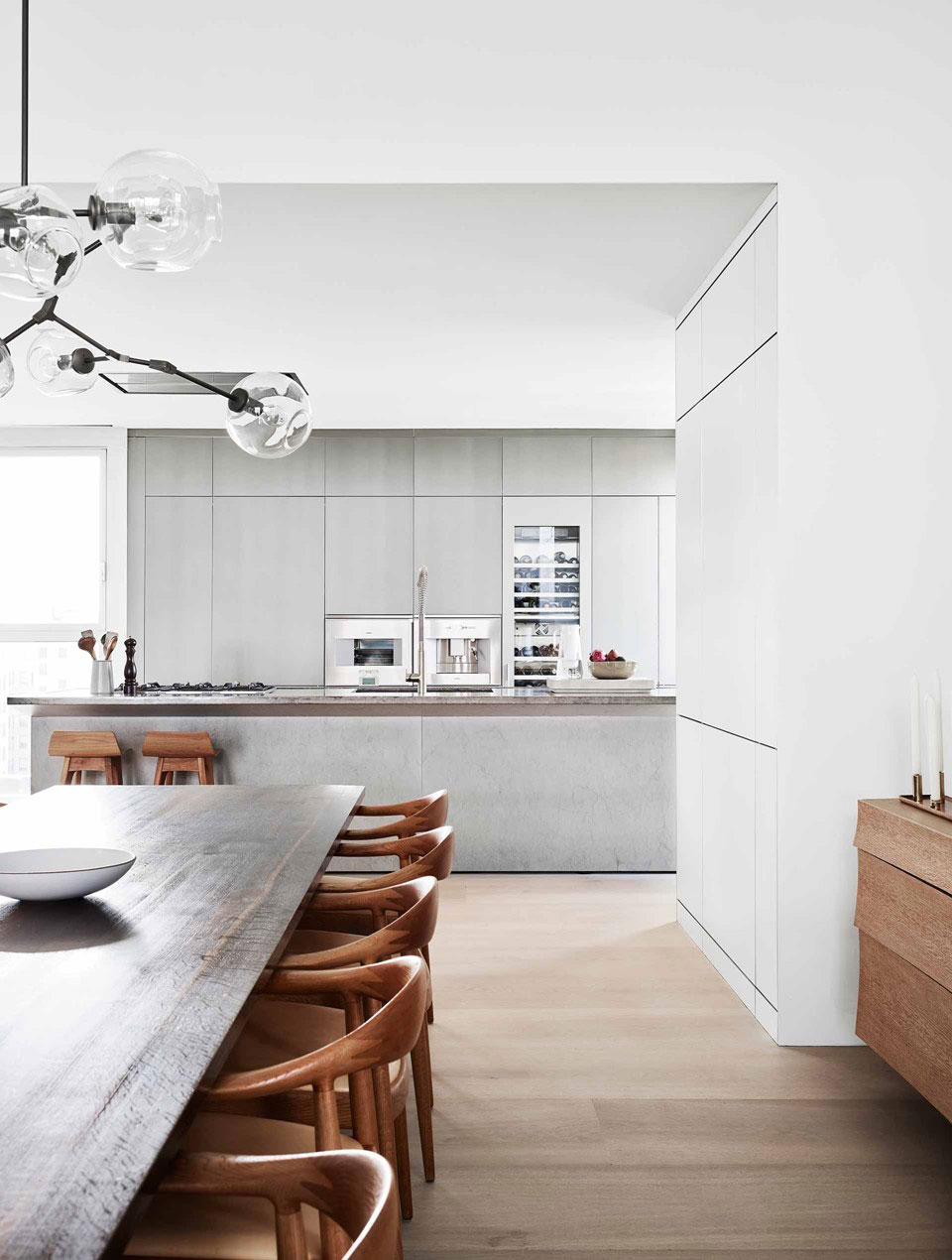 It took 5 years to complete this expansive 6000 sqft penthouse perched on Park Avenue South in the Big Apple. A Swiss-American couple hired Søren Rose Studio to create them a "magnum opus", with an extremely elastic budget. This resulted in "a journey into bespoke craftsmanship" according to the Danish designer.
The luminous apartment is quite stunning. It has a cool, industrial New York City vibe with a decidedly Scandinavian look. All floors in the living areas are covered with 45 cm wide Dinesen Oak floor planks. There is also a Verdi Alpi marble wall that stretches all the way to the rooftop. It was sourced from the same quarry where Mies Van der Rohe sourced his stone for his legendary Pavilion in Barcelona.
Søren Rose Studio designed the bathtubs, vanities, hardware for the doors and windows, a bespoke door, and even designed a custom key that can be worn as a piece of jewelry. All the millwork were handmade by Københavns Møbelsnedkeri in Copenhagen.
The chandelier in the dining room is by Lindsey Adelman Studio, and lots of furniture are by Fritz Hansen. I also spot a Swivel chair by PP Møbler, a Model 548 desk lamp by Astep, faucets by Vola, and a Flexform sofa.
.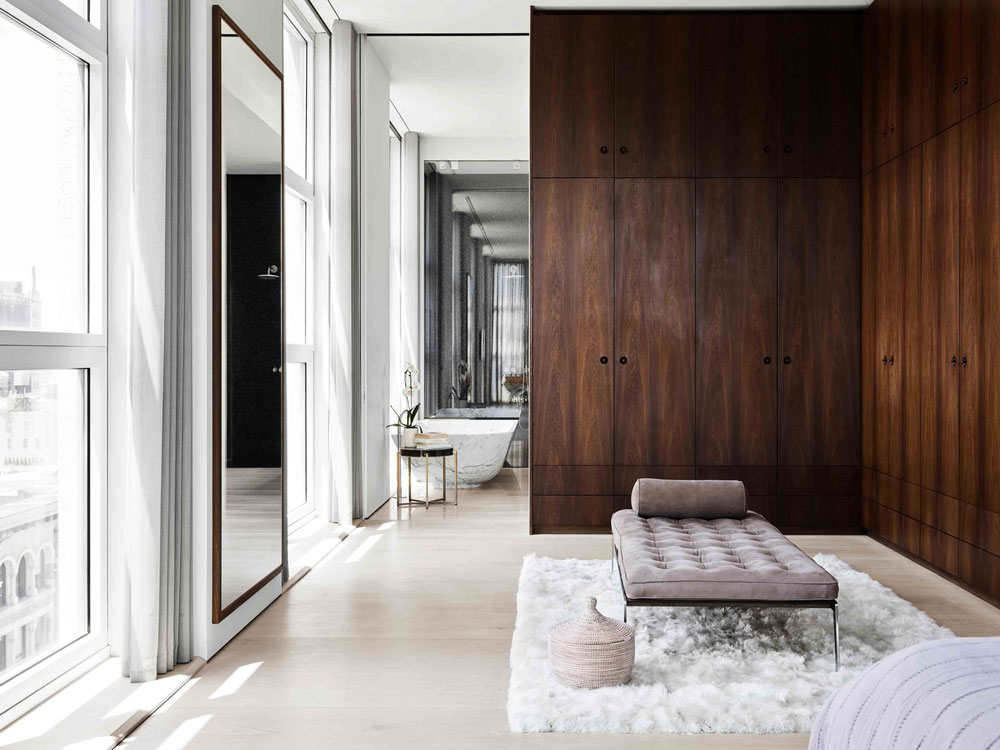 .
As if the apartment wasn't jawdropping enough, the upper floor is decked with an amazing sun room and rooftop swimming pool.
.
.
I suffering from major house envy…!
What an exquisite place.
.
Photos: Brooke Holm via Dinesen and Søren Rose Studio
.
---