Happy New Year! Welcome in 2015!
The year 2014 has brought us plenty to be happy about: Innovative and beautiful designs, fantastic interiors, new talented designers, interesting trends, etc. Over 400 posts (and counting) were published on Nordic Design in the last 12 months! Thank you all for your thoughts or ideas on what you'd like to read about on the site. Your suggestions and feedback are always welcomed!
I thought it would be fun to look back at 2014, and to share with you a few lists of "Best of 2014". Let's start the series with the five most popular posts of the year. Here they are, in no particular order.
1. The Home of Nynne Rosenvinge*
This is the beautiful and colourful home of Illustrator and Art Director Nynne Rosenvinge in Copenhagen. She has been increasingly popular in the last few years with her creative illustrations.
*Update 2016: Sorry, this post had to be removed from the site.

Vipp just released their latest creation, the Shelter. It consists of a 55 sqm prefabricated living space made of steel. It has large windows to allow plenty of natural light in, and to enjoy the views. This is possibly the most stylish "shelter" I've seen in a while. Read more here.
No larger than 36 square meters, this place served as furniture storage for more than 30 years. There was no electricity, exposed wires, old tiles here and there, raw walls… Architect Karin Matz, wished to give this space a second chance. Read more here.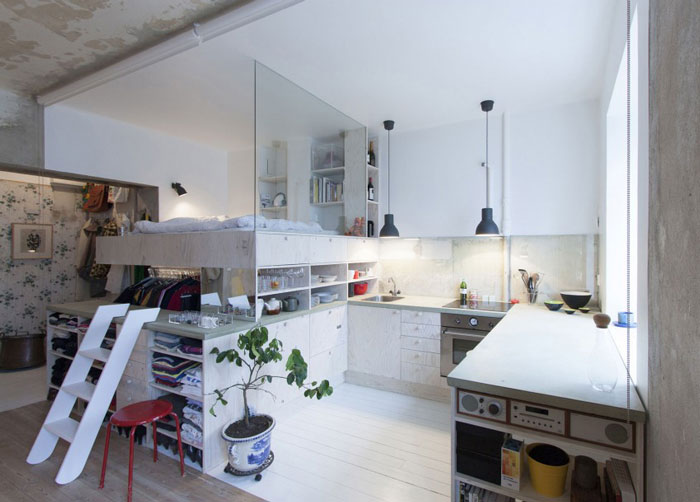 The home of Swedish interior stylist Emma Persson Lagerberg is everything I love about Scandinavian homes: functional, light-filled and simple, with a few great designer pieces and the right amount of personal touch. Read more here.
This stylish home is located in Australia. Altereco is the creative studio behind this beautiful interior. There is so much I like about this place: Its elegant, contemporary lines, the simple colour palette, … Read more here.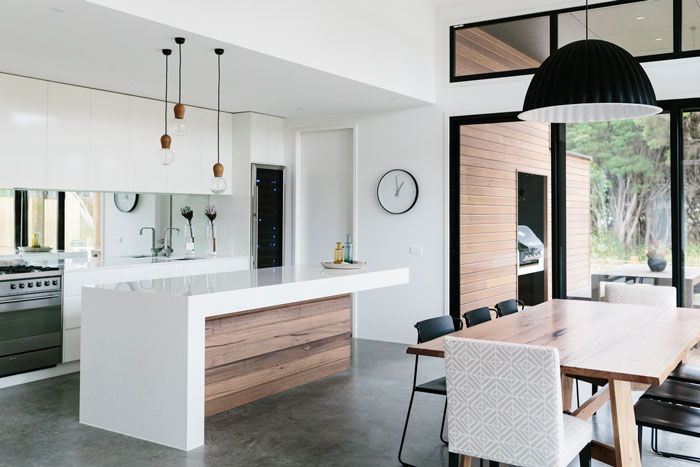 SaveSave
---