Announcement: Doors to the Insiders Club will open again soon! Get on the waitlist to be notified of our next enrollment period and to be eligible for special launch bonuses. For more info on all the perks of becoming a member, click here. 
No larger than 36 square meters, this place served as furniture storage for more than 30 years. There was no electricity, exposed wires, old tiles here and there, raw walls… Architect Karin Matz, wished to give this space a second chance.
The apartment is surprisingly airy for such a small place. Matz truly used every inch available a clever way. Unfinished walls and old wallpaper add character to this small studio apartment, and give a nod to the building's history. It is a great mix of old and new, a beautiful tribute to two eras.
"The finished apartment is a result of a fascination for this; a try to let the previous layers and stories of a space live on and at the same time fill the requirements for the new story that will take place."
Photos: Karin Matz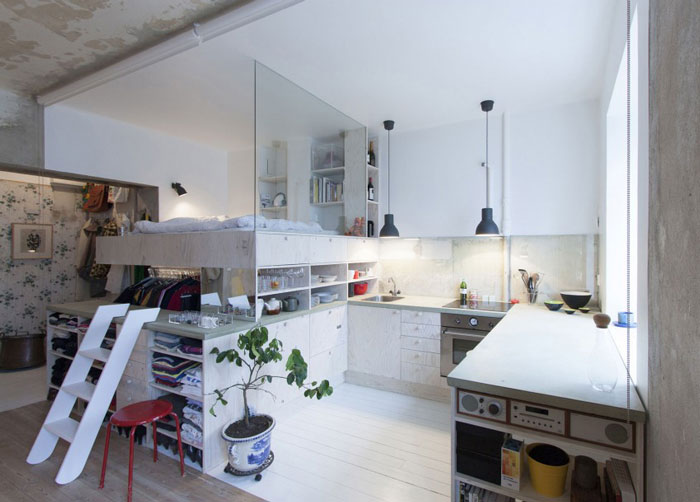 ---