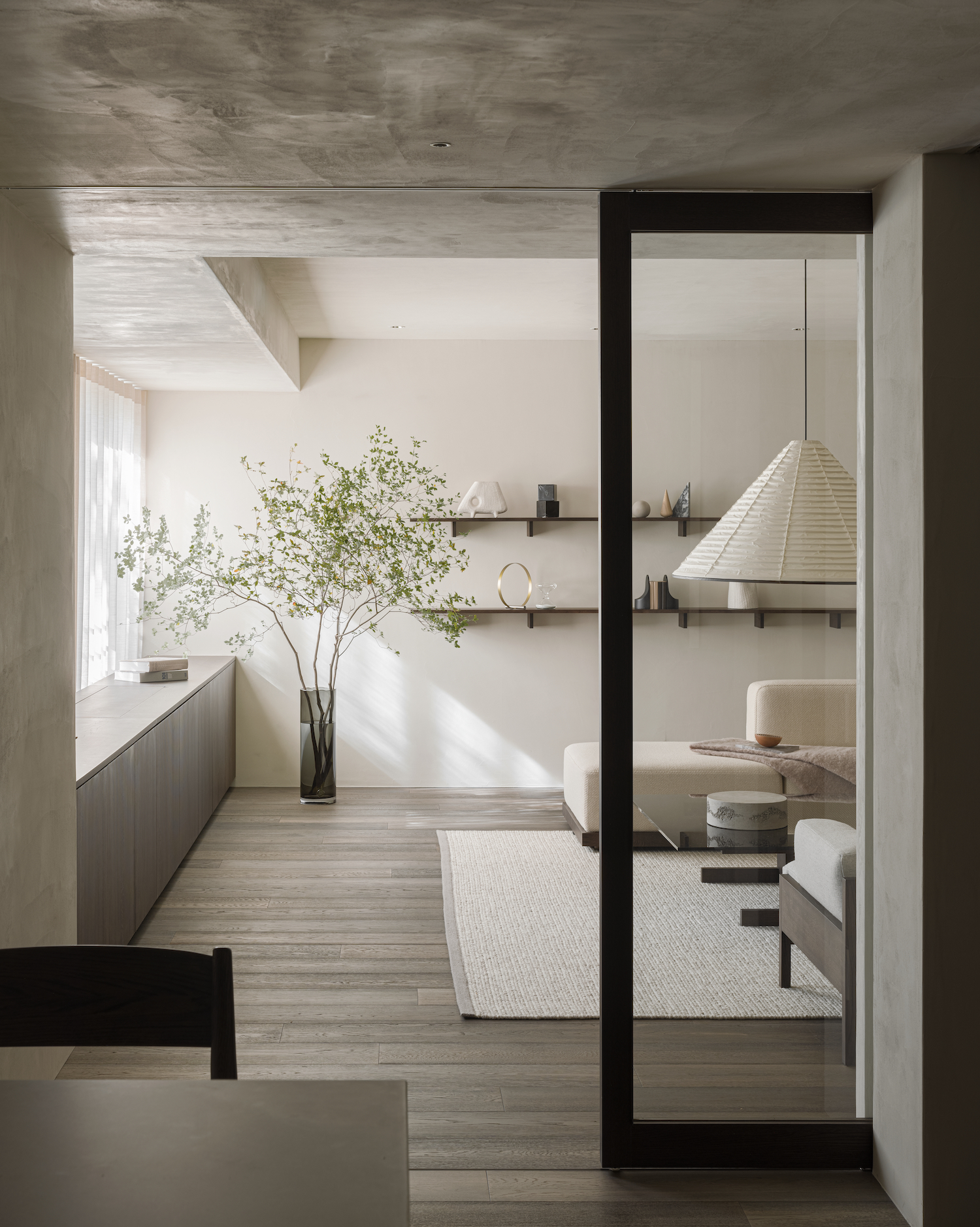 The Azabu Residence is a renovated luxury apartment tucked away in the quiet Nishi-Azabu residential district in Tokyo, Japan.
It is the fourth project between Danish Norm Architects and Japanese furniture maker Karimoku Case Study, and conceived in close collaboration with Keiji Ashizawa Design.
As one could expect, the interior combines Japanese and Scandinavian design principles and aesthetics. There is a strong focus on design traditions, craftsmanship, natural material, and tactility.
But for this home, the light, airy look was replaced by something moodier, with a dark, muted palette.
Let's take a look.
In Scandinavia, we often work with bright white walls to enhance daylight, but through the writings of Jun'ichiro Tanizaki (in the book "In Praise of Shadows"), we understood the value of dark, dim places and chose to celebrate and enhance the nature of the site, which resulted in a dark monochrome material palette." — Jonas Bjerre-Poulsen, Norm Architects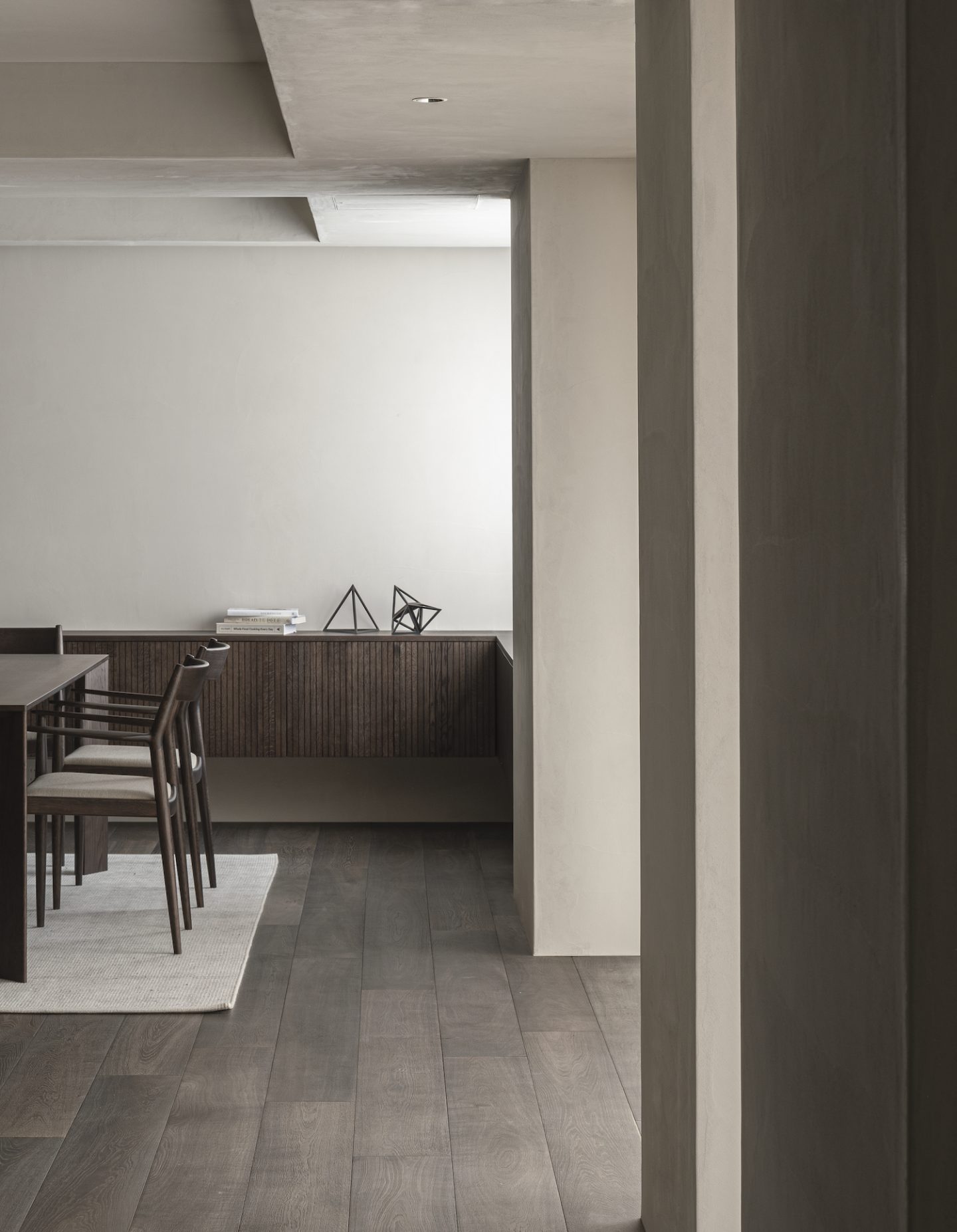 The brief was influenced by mid-century American and Brazilian modernism, which resulted in a careful selection of dark wood, stone, wall paneling, lush carpets, and upholstery.
The repetition of tones and colors creates a calming, relaxing effect.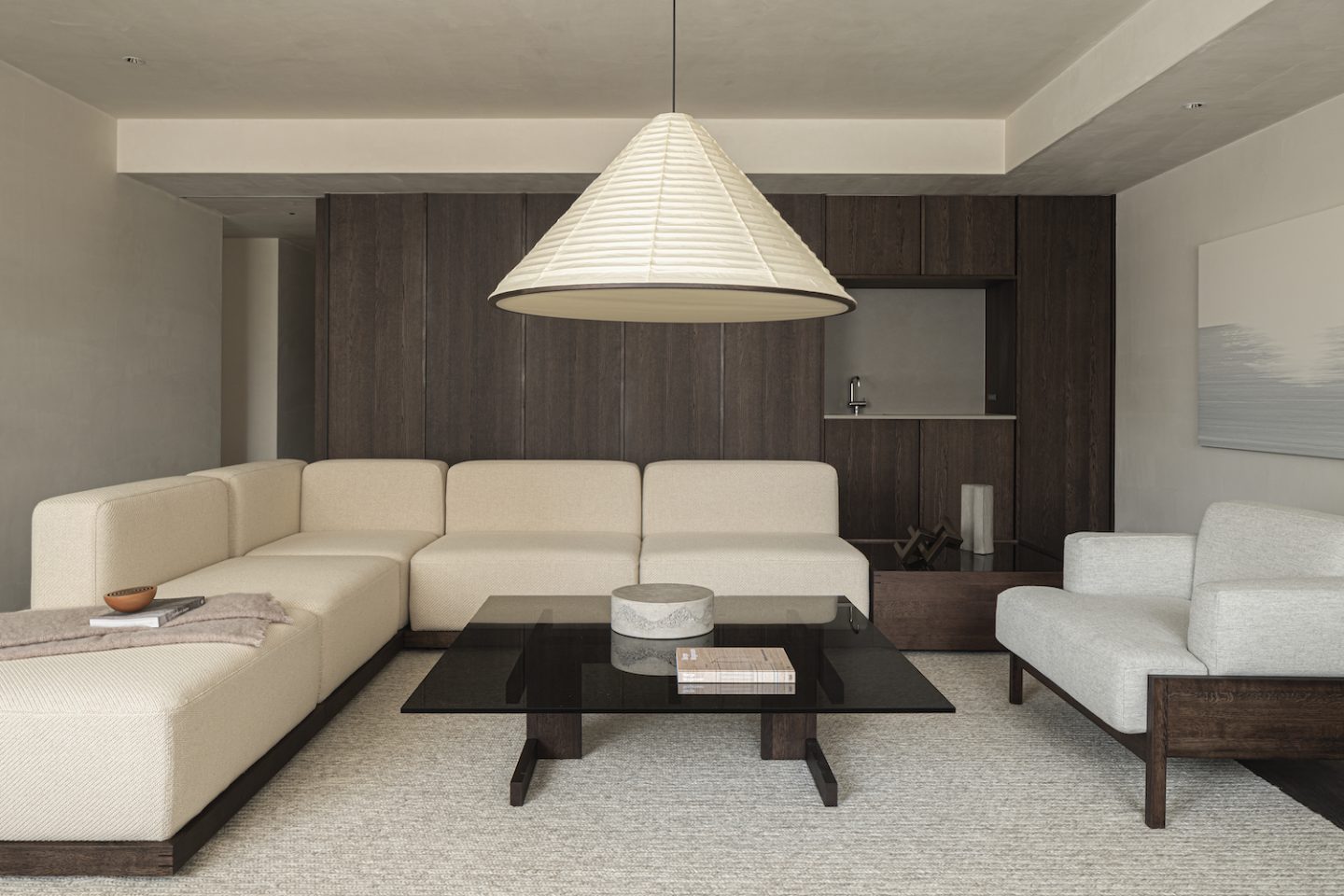 "With the use of stone, dark wood and textured textiles, the interior plays on inspiration from mid-century American Modernism. The living areas with a small bar niche, the open plan kitchen, lush carpets and bulky comfortable furniture draws inspiration from an array of elements – from the Japanese inspired Schindler House in Los Angles to the extravagant New York apartments featured in the series Mad Men" — Frederik Werner, Norm Architects
The elegant home has a lot of character, with a warm, welcoming atmosphere. It is a tranquil retreat away from the hustle and bustle of the city, suitable for contemplation and rest.
Bespoke pieces were created for this project, such as the sofa, bench, dining table and wall shelves -Minimal and elegant furniture, each with a strong identity and a welcoming expression.
They all have harmonious, organic shapes, with exquisitely crafted joinery details and architectural lines.
"Regardless of the dark tones used to unify the space, the beauty of this home stands out in the morning and early afternoon, with the contrast of direct sunlight peeking into the space, and at night, when the ambiance of the space is created by an elaborate artificial light scheme" — Keiji Ashizawa
If you like this style, you'll definitely want to check out the Archipelago House, also by Norm Architects.
For more gorgeous oak kitchen inspiration, click here.
Architects and designers: Keiji Ashizawa, Kenji Kawami, Frederik Werner, Jonas Bjerre-Poulsen
Photos: Jonas Bjerre-Poulsen and Norm Architects
---