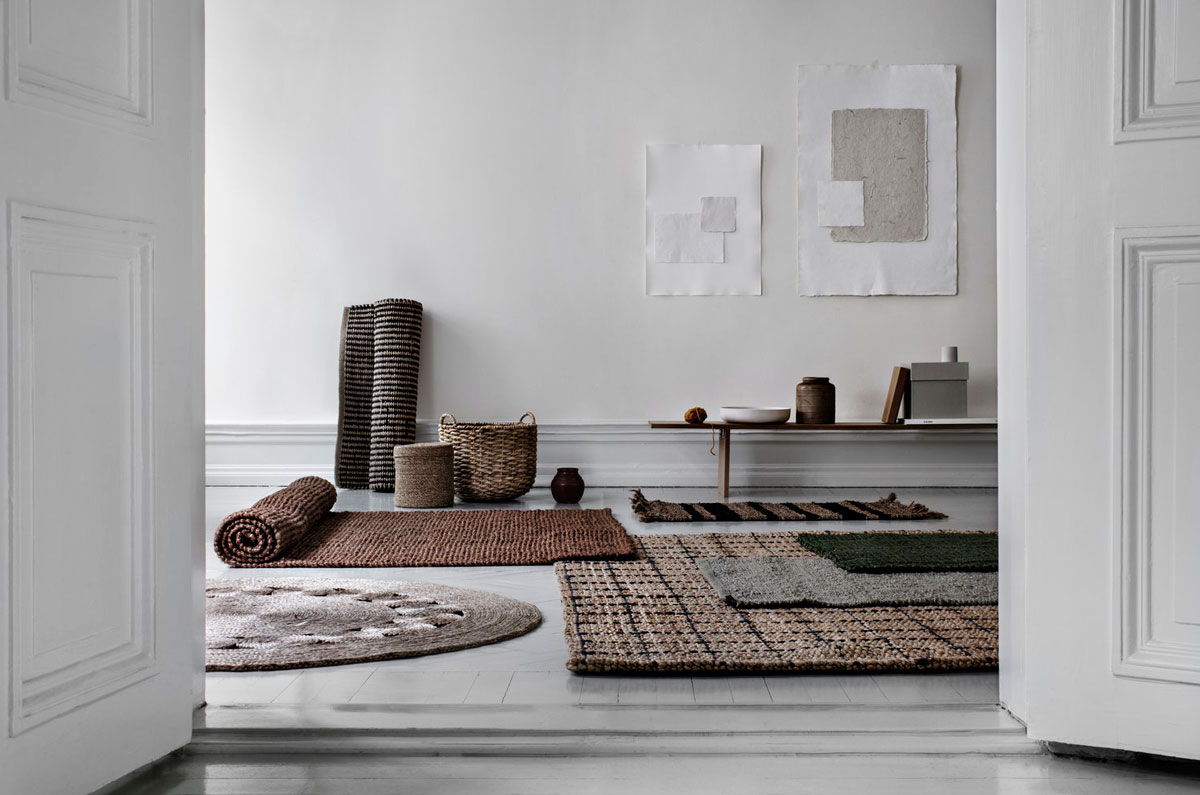 While browsing Elin Odnegard's portfolio yesterday, I came across an established Scandinavian maker of home accessories I wasn't familiar with, and that is well worth knowing: Dixie.
Founded in the nineties by Maria Mellander, Dixie is a small Sweden-based company that offers handwoven jute rugs, cushion covers and plaids in soft, textured cotton, placemats, poufs, seagrass baskets, and more. The brand's focus is on quality, sustainability, and authentically crafted products. They aim to make goods that will have a positive impact on our environment and in our homes.
Their latest collection is all about natural materials and colors. The gentle shades are inspired by seasonal changes in the Scandinavian landscape, combining the stormy greyscale of the sea, the green pines, an orchard in warm autumn shades and the enchanting dusk, which sets in earlier each day.
"For Dixie, home is where the nature is present and the soul of the brand is manifested in the beautiful, sustainable items that are caringly and authentically crafted, made with love and care for the nature."
The inspiring pictures below are from Dixie's latest lookbook – I'm loving the mood and warm coziness that emanate from these shots. Beautiful!
Stylist: Elin Odnegard
Photos: Alice Johansson
SaveSave
SaveSave
SaveSave
SaveSave
SaveSave
SaveSaveSaveSave
SaveSave
---