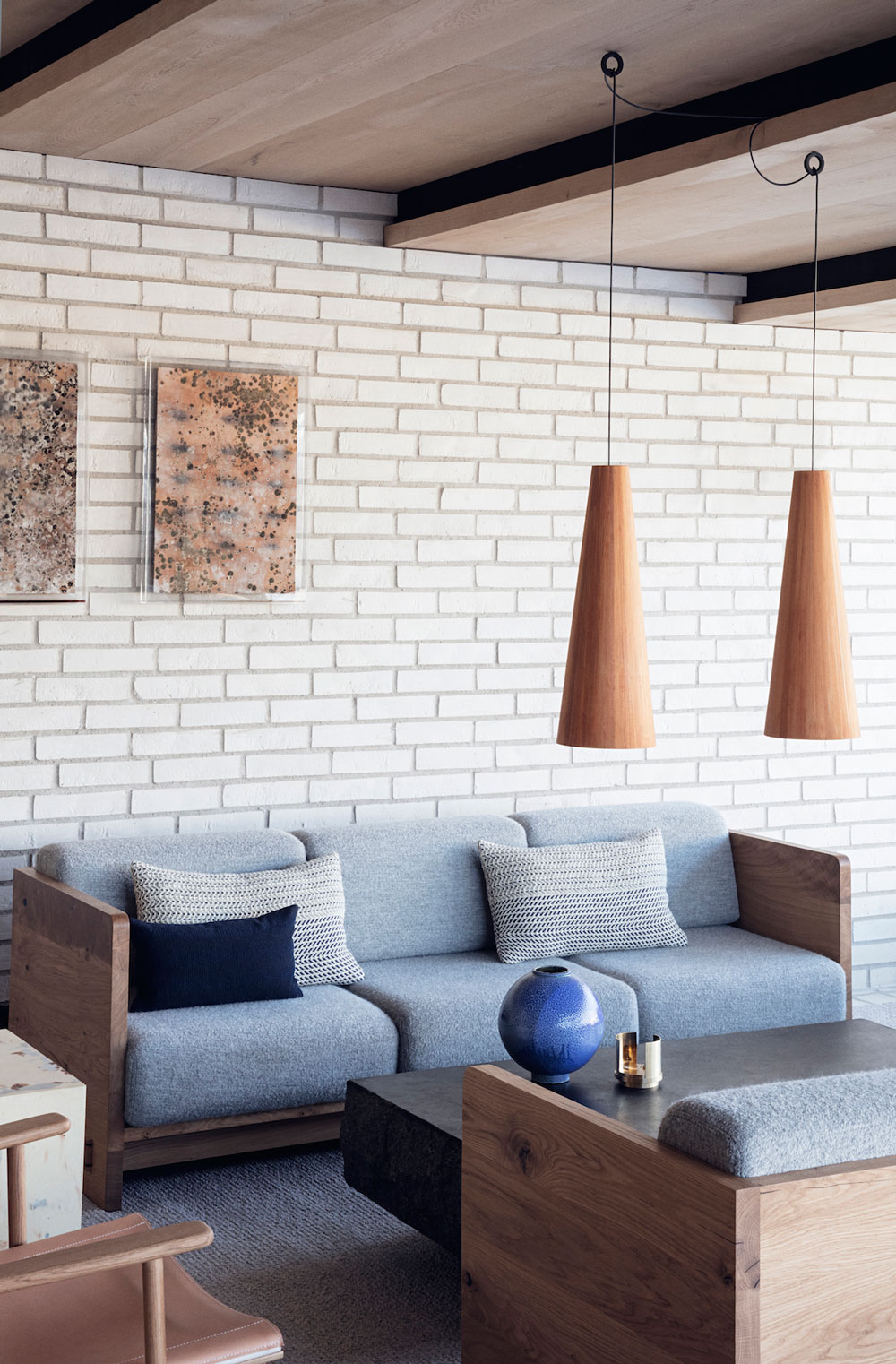 Last winter, I've shared a few pictures of René Redzepi's Noma 2.0 restaurant located in an old naval warehouse in Copenhagen. Back then very few pictures were available, but now we get a chance to take a more in-depth tour of the place.
While the interior might not be everybody's cup of tea, it is impossible to not appreciate the level of craftsmanship and amazing attention to details that went into this project. It is quite remarkable, really.
"Everything is carefully selected, curated or designed and nothing screams more than the other. The whole thing has this sense of coherence and a very 360 degrees holistic approach," says David Thulstrup, who collaborated with BIG Architects to realize the chef's vision.
More from the designer: "For chef and co-owner René Redzepi the most important consideration was to have a sense of place and for everything to feel handmade, the design drew on residential rather than hospitality with an emphasis on materials as the decoration. The overall mood is Scandinavian without any Nordic cliches, honest, simple and not over-designed. The one-year project encompassed selecting materials and treatments for all floors, walls and ceilings, designing cabinetry and furniture including dining tables and chairs, designing and developing lighting, selecting and commissioning artworks, buying vintage pieces at auction and online, and even creating a terrazzo floor of large river stones the shape of which you can feel when you walk on it with bare feet."
Want to see more? Read my first article about the newly opened Noma 2.0.
Photos: Irina Boersma / Studio David Thulstrup
---