Not a member of the Nordic Design Insiders Club yet? Join us before doors close on June 3, 2020!
.
Svinkløv Badehotel is a hotel located by the sea just north of Aalborg, Denmark. It was known for its fabulous layered walnut cake (see a recipe here, you can use Google Translate if your Danish is rusty or non-existent).
Built in 1925, it was one of the country's very few hotels constructed entirely of wood as well as its longest wooden house. Unfortunately a fire destroyed it to the ground in 2016, and many thought they'd lost their beloved summer getaway. But in 2019, the three-season property re-opened its doors, and you'll probably want to add it to your travel's bucket list (it surely made it to mine).
Chef Kenneth Toft-Hansen, the 2019 winner of the prestigious Bocuse D'or, owns the place together with his wife. The couple enlisted architecture firm Praksis to help rebuild and design the hotel. The interior is simple, casual and unpretentious yet modern and totally Insta-worthy. Think coastal décor meets Scandinavian cool – A blue and white color palette, with sisal rugs and wooden accents, with well-curated design furniture and stylish decorative accessories. I spot fixtures by Louis Poulsen and Gubi, as well as beautiful Vester chairs by Chris Halstrøm for Skagerak.
This might just be the perfect summer escape!
.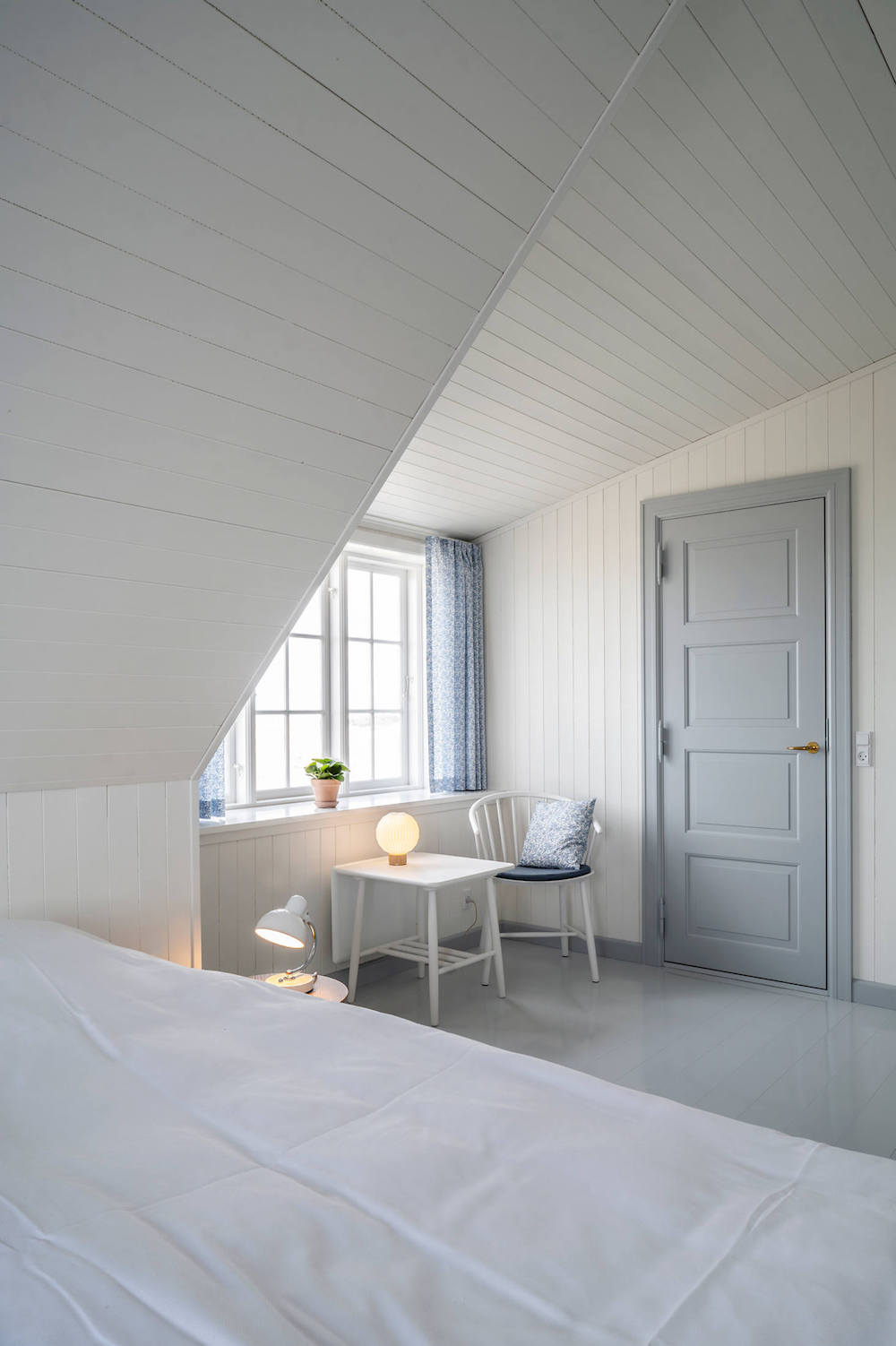 Photos: Jens Lindhe via Praksis
Hey! See that bookmark button just above? This is one of the many exclusive perks of being a member of the Insiders Club! Doors close on June 3, 2020 - Don't miss out!
---