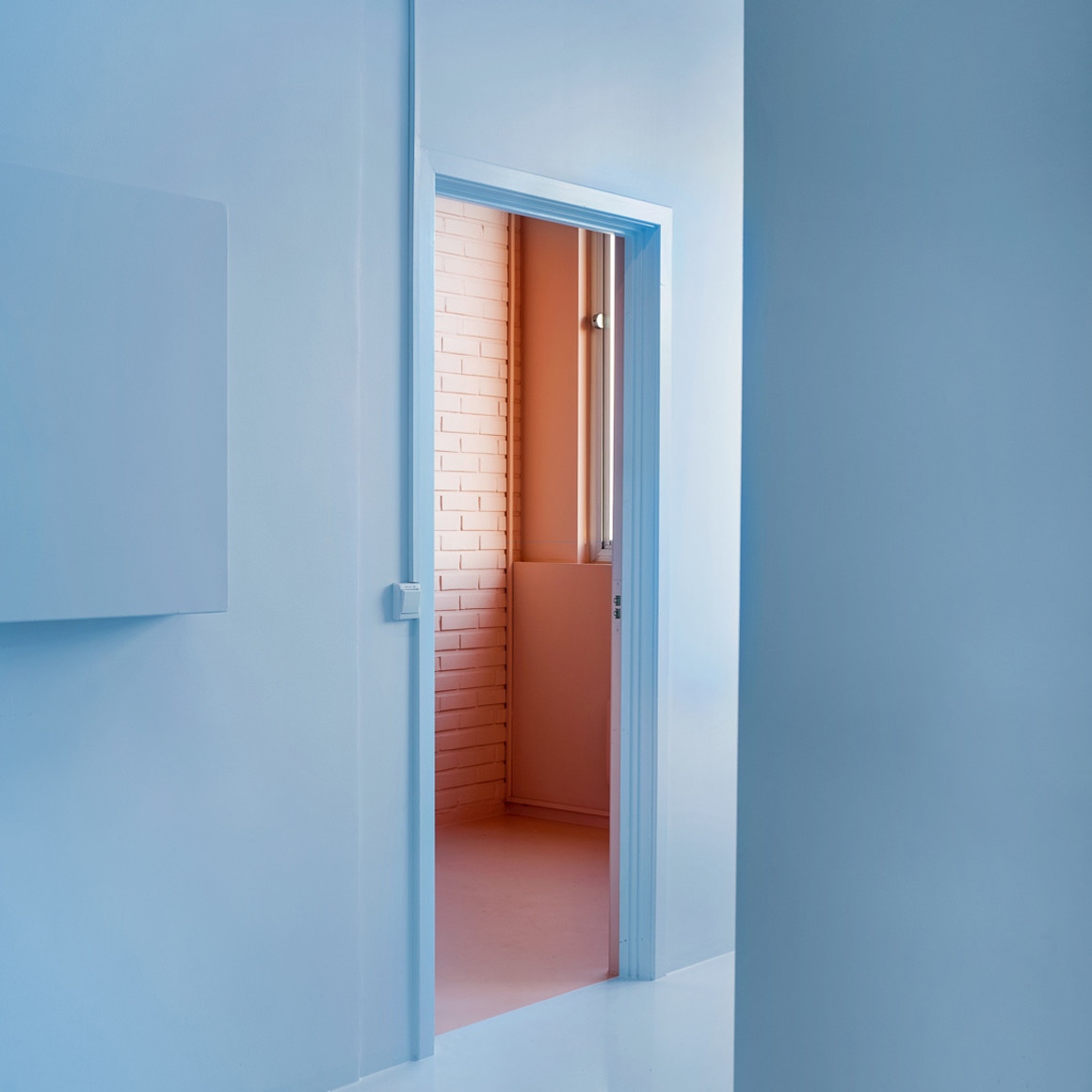 Kvistad is a Norway-based collective of creatives, all from the same family. The multi-disciplinary studio tackles projects of different scopes, from art and product design to interiors for homes and companies. They were asked to reinvent Bakken & Bæcks' Oslo office, and they came up with something creative, unconventional, and a far cry from the monochromatic Nordic interiors we usually see. Yet, the new colorful space features sleek Scandinavian lines, fused with Space Age influences and futurism. The concept is actually called "Scandinavian Spaceship".
"Many ideas are taken from space-faring vessels: All floors, walls, and ceilings, are painted in the same color, to give a feeling that everything is molded in the same material. Some rooms have carpets on floors expanding to cover the walls, suitable for a zero-gravity environment. Many of the details are supported by thin lines to resemble weightlessness," explain the designers.
It is definitely interesting and memorable. See for yourself!
Styling: Tea Wolff
Pictures: Lasse Fløde
SaveSave
SaveSave
---