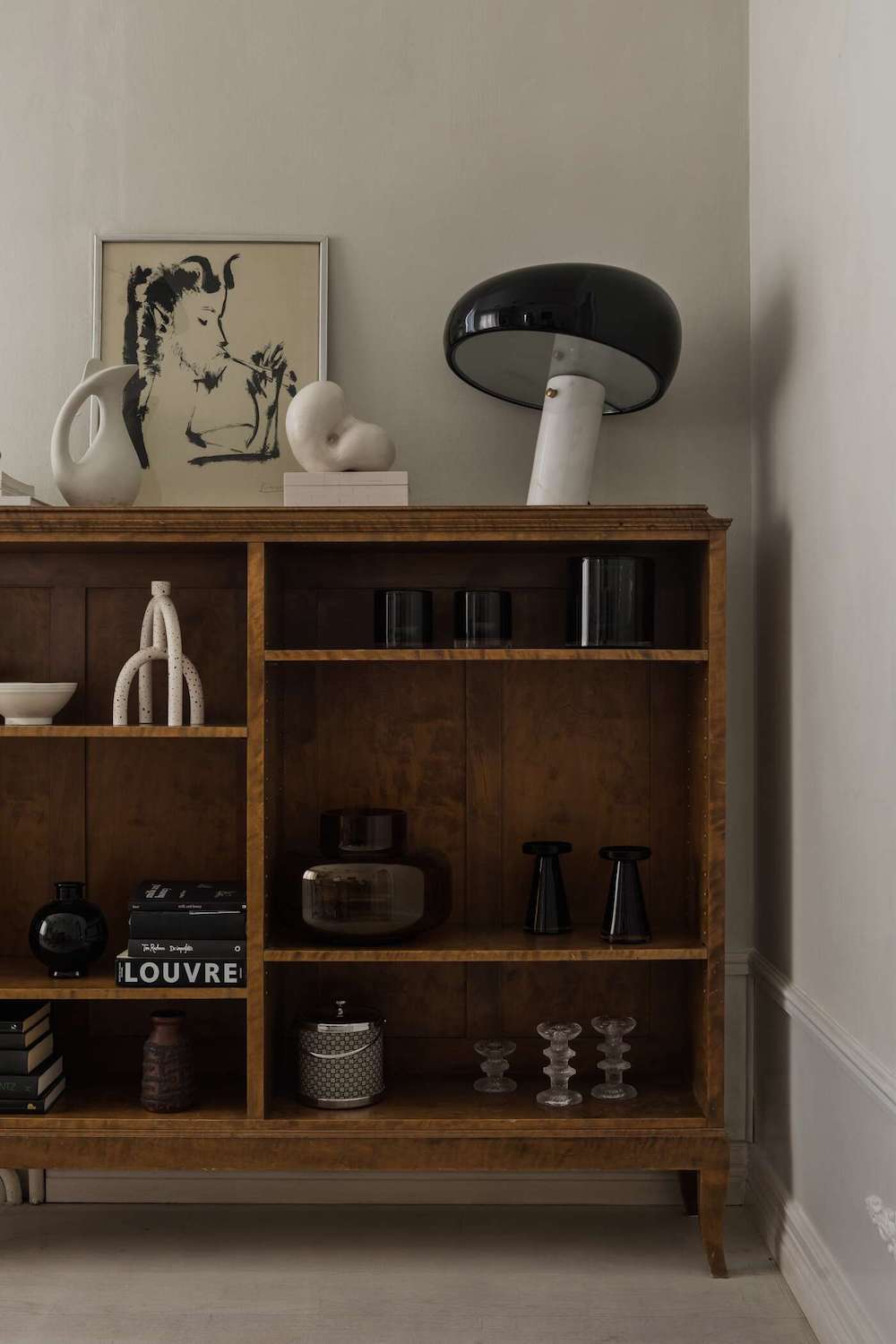 How to describe this interior?
You might say slightly "rustic", because of the raw, aged wood and stone throughout the place. But it is also classic, with its urns, busts, ornate furniture and Baroque-inspired art. And yet, it is also contemporary, inviting and informal.
Hard to tell precisely what it is, isn't it? That's because it is a great example of an eclectic style done right.
Pieces from different styles and eras were combined, and the look is cohesive and harmonious thanks to a restrained color palette. It is a layered décor, with high and low design, and lots of vintage finds.
Furnishings were carefully chosen for their ability to age well, mostly made of authentic materials that will get a lovely patina over time.
The owners chose items that have a story and spoke to their hearts. They also tackled a few DIY projects like the coffee table, bench, and abstract paintings, among others, adding a personal touch.
All these elements combined are what create a home that looks and feels authentic, unique, and timeless.
Do you want to explore another home that blends traditional and contemporary design? Click here!
Photos: Mikael Lundblad via Skona Hem
---