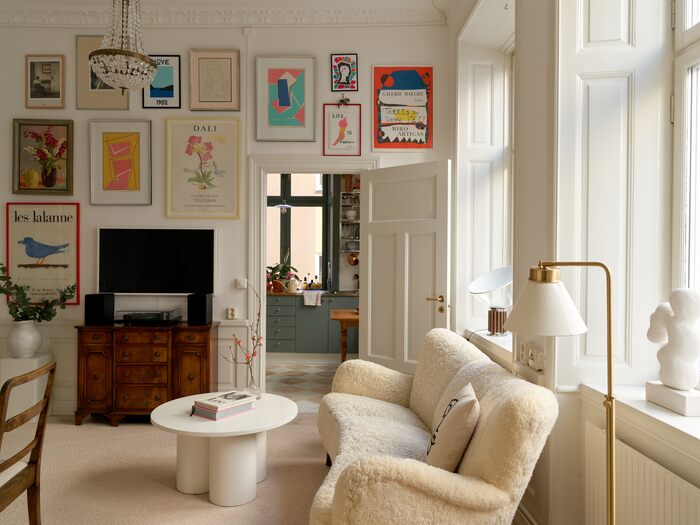 When I think of Nina Bergsten, I fondly recall her sumptuous apartment in a Parisian chic style with a Scandinavian flair.
It was back in 2012, and I had rarely seen such an interesting blend of old and new, as well as high and low designs. Ikea products mingled seamlessly with luxurious pieces, and the look was truly unique.
Today we take a peek at Bergsten's current home in Stockholm, and it doesn't disappoint. Here too, the gorgeous mix of styles and eras creates a beautiful, personal interior, with details that make you look twice.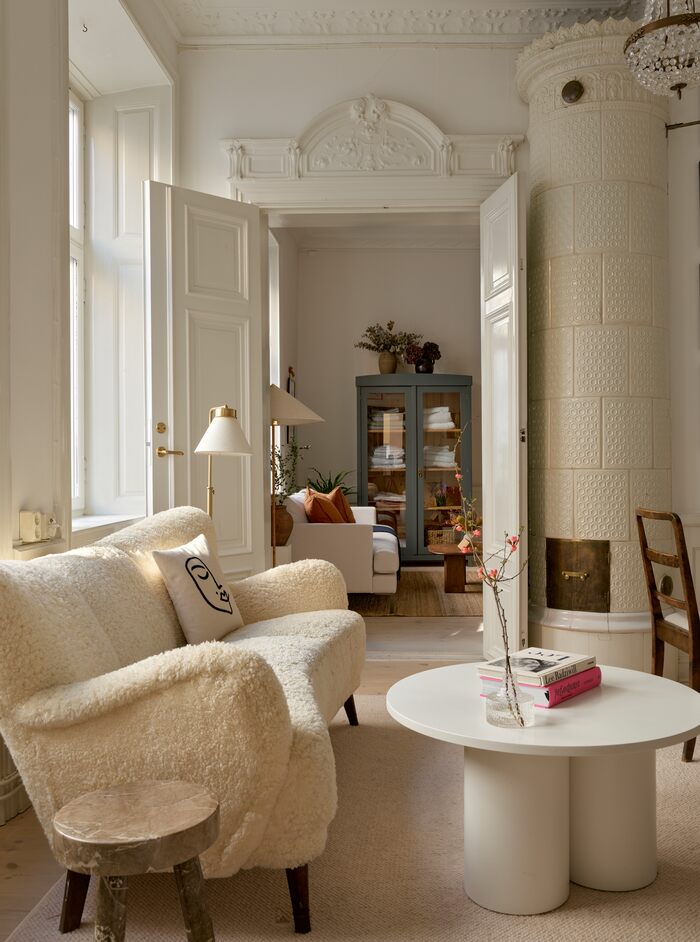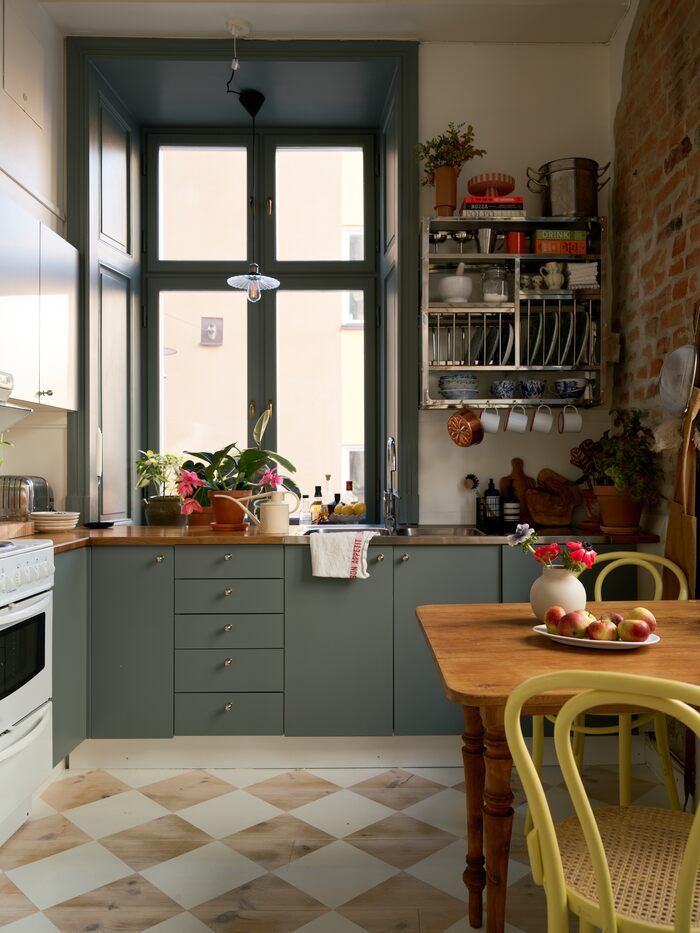 Unexpected touches of colors, sculptural shapes, vintage posters and lithographs, and exquisite designer furnishings add to the distinctive interior.
As the Scandinavian head of Acne Studios, a luxury fashion house, she clearly has a strong sense of aesthetics. She succeeded at creating an eclectic style that looks cohesive and sophisticated.
The apartment has great period features like detailed crown moldings, millwork, French doors, and Swedish tile stoves, adding to the home's historical charm.
The look is classic and traditional yet modern, as well as sophisticated but playful, too.
Beautiful!
Styling: Karin Ahlqvist
Photos: Fredric Boukari for Sköna Hem magazine
---