This bespoke kitchen by Danish company Københavns Møbelsnedkeri in the home of entrepreneur Johan Bülow is truly a showstopper.
Classic yet edgy and contemporary.
First, you will notice the hefty XL island, which makes a spectacular statement with its large slabs of marble with thick, bold veining. The distinctive and sculptural Adelman chandelier adds to the wow factor.
On the other side, wall-to-wall base cabinets in brushed stainless steel bring an industrial-chic element to the space. The contrast with the period details, like the herringbone parquet floors, the arched top french doors with transom window, detailed crown moldings, medallion and ceiling, is so interesting.
Sleek pocket doors on the opposite wall hide tall cabinets, as well as a convenient breakfast/coffee station.
Crisp white walls enhance the feeling of space while making it decidedly modern, bright and airy.
What a stunner!
Københavns Møbelsnedkeri was founded in Copenhagen in 2006. They are known for their high-quality furniture, kitchens, wardrobes and bathrooms created for both private and corporate customers around the world. They are very skilled and dedicated cabinet makers constantly looking to combine the new technological skills with traditional crafts. Read more about this inspiring company here.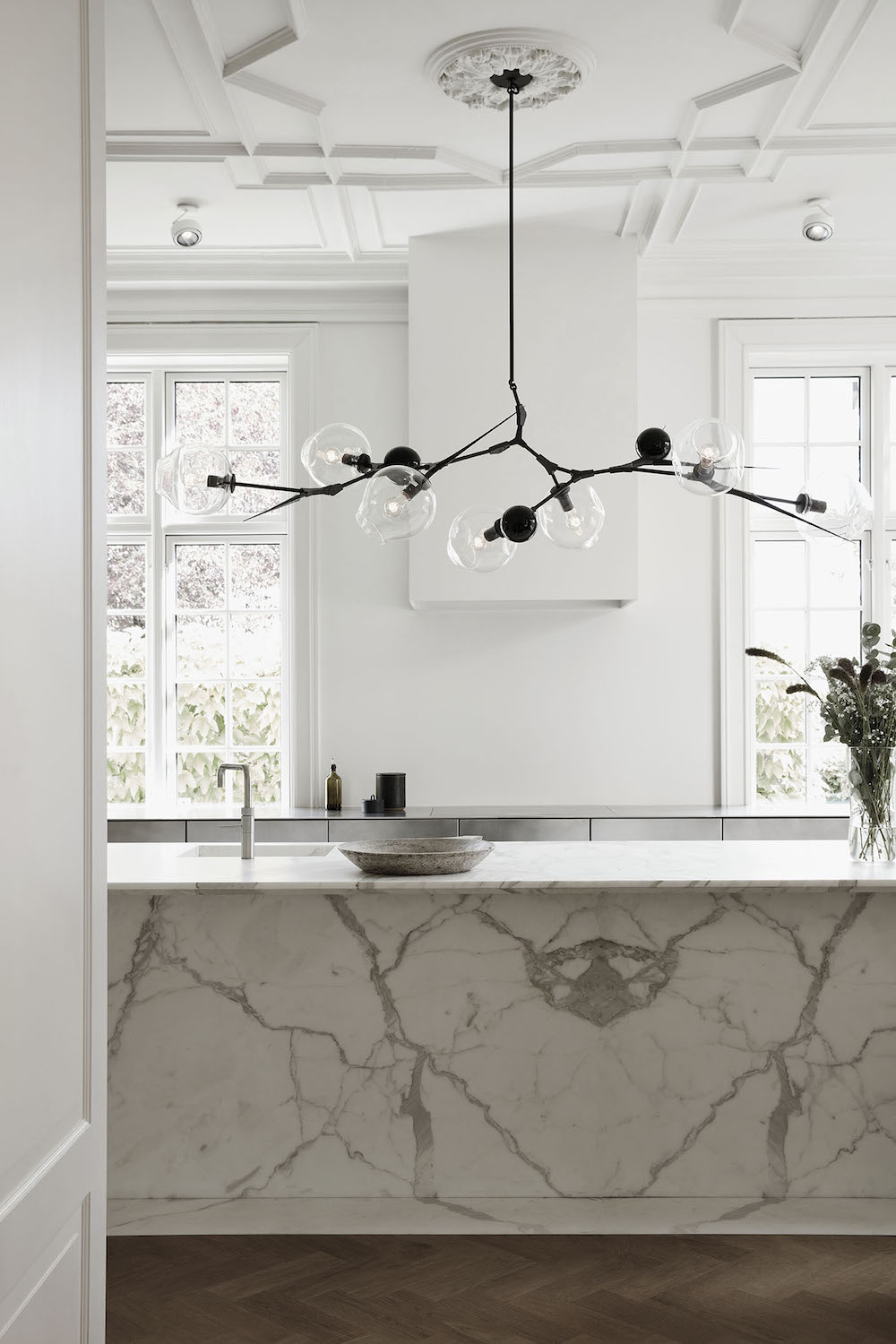 If you like a marble kitchen island, you might want to check out this project by Joanna Lavén!
Photos: Line Klein for Københavns Møbelsnedkeri
---