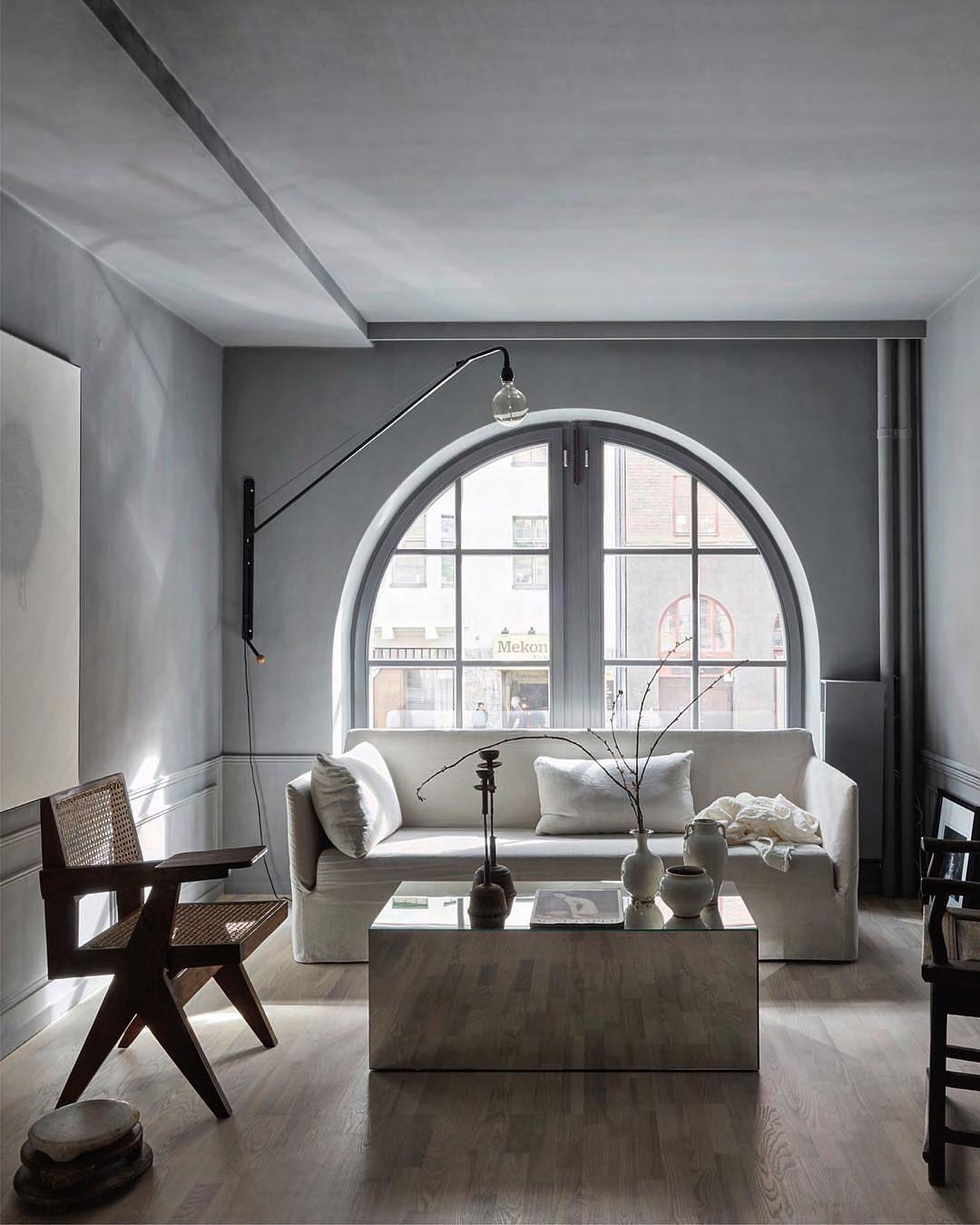 Next time I am in Stockholm, Sweden, the first stop on my itinerary will be this shop in the Vasatan neighbourhood for an instant dose of inspiration. It is impeccably styled, with a handpicked collection of covetable objects, and a refined, moody and tranquil atmosphere. Pure luxury.
I am describing the retail space of Perspective, a design studio with a multidisciplinary approach, founded by Robin Klang and Ejub Bicic. The talented duo is behind one of my favorite interiors featured on Nordic Design. These guys are incredibly skilled at curating a space.
The lifestyle store, located in an old bank, presents a selection of exquisite brands such as Apparatus, Workstead, Mad et Len, Georg Jensen, Hein Studio, Frama, and Gubi, to name a few. In the pictures below -which includes shots from Robin and Ejub's home as well as from their store- you'll spot furniture by Pierre Jeanneret, Dry Studios and Anna Karlin, among others, as well as Perspective's own designs.
Remember last week's post about transparent speakers? The company making them collaborated with Perspective and the result is a very limited edition (only 10 pieces available) in aged steel, handcrafted by blacksmith Jonas Majors.
Perspective Studio Stockholm
Sankt Eriksplan 15
113 20 Stockholm
Sweden
+46 (0) 8 15 30 15
Not planning a visit to Stockholm any time soon? No problem! You can enjoy Perspective's amazing mise en scene by following them on Instagram.
Photos: Perspective Studios© – Via Only Deco Love, with thanks
---