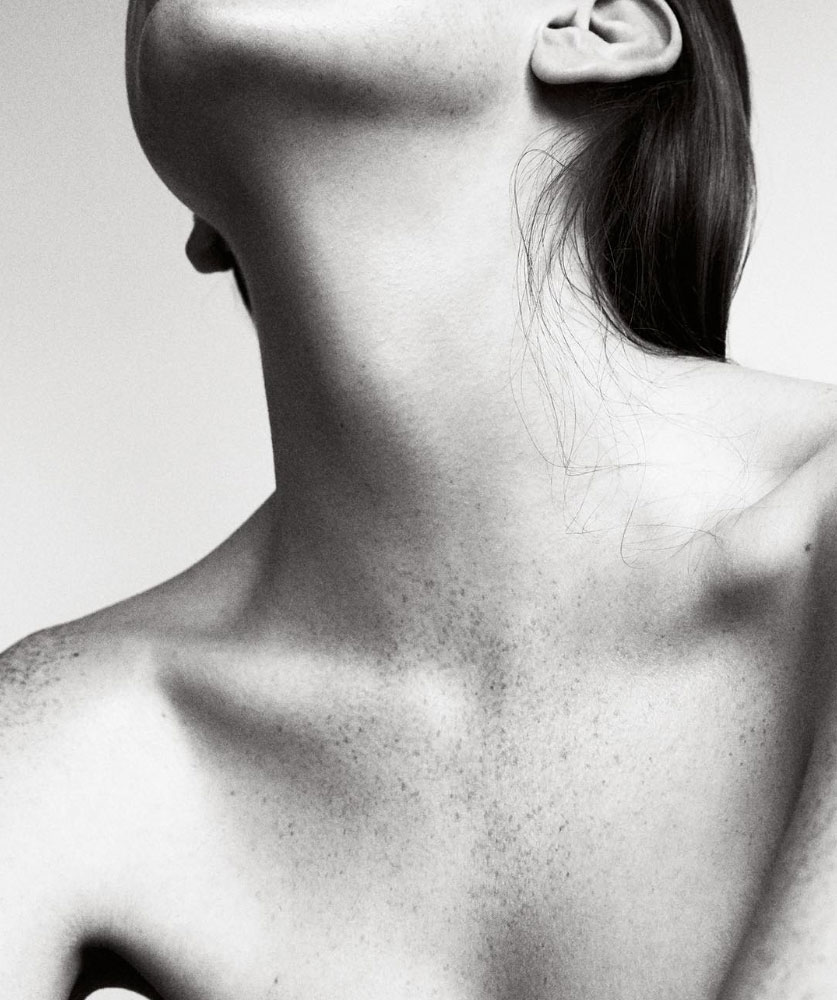 Looking for a new scent for the warmer season? I've got you covered with these light and fresh fragrances that are perfect for hot summer days.
Plus, they all have stylish packaging. You'll definitely want to leave these gorgeous little bottles out on your vanity or nightstand for elegant decorative accents.
Blanche by Byredo (#1 below) has always been a personal favorite, but all of these beautiful options promise enlivened sensory experiences.
From fresh, citrus notes to bold and beautiful florals, here's my scent-sational edit (the word-play was inevitable) of Nordic fragrances for warm summer days.
---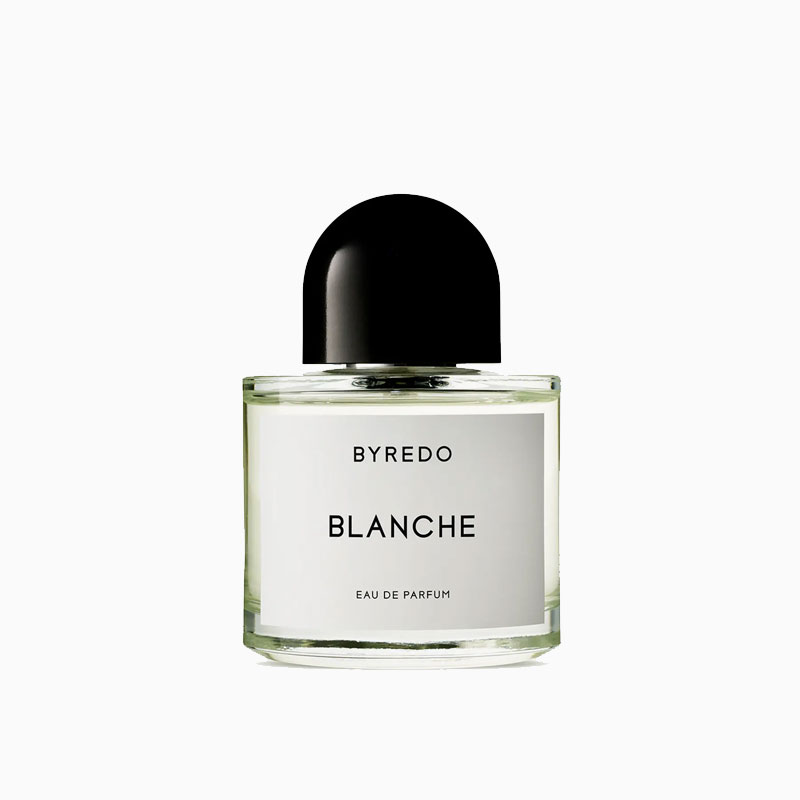 1. Blanche by Byredo
Blanche has been one of my favorite scents in the last couple of years. This eau de parfum is founder Ben Gorham's interpretation of the color white, and an appreciation for classic beauty. Pure, simple, fresh, but with character. It has notes of white rose, pink pepper, aldehyde, violet, neroli, peony, blonde woods, sandalwood, and musk.
Byredo was launched in Sweden in 2006 by Ben Gorham at the age of 31 years old, after an inspiring encounter with perfumer Pierre Wulff. The native Swede didn't have formal training in the field, but he sought out the services of world-renowned perfumers to whom he carefully explained his olfactory desires.
"Ben began to be intrigued by scent and memory after traveling to his mother's hometown in India, where he was stirred by the aromas of spices and incense. Inspired by this trip, BYREDO's scented candles and perfumes have been developed with an understated approach, using simple composition of the highest quality raw materials."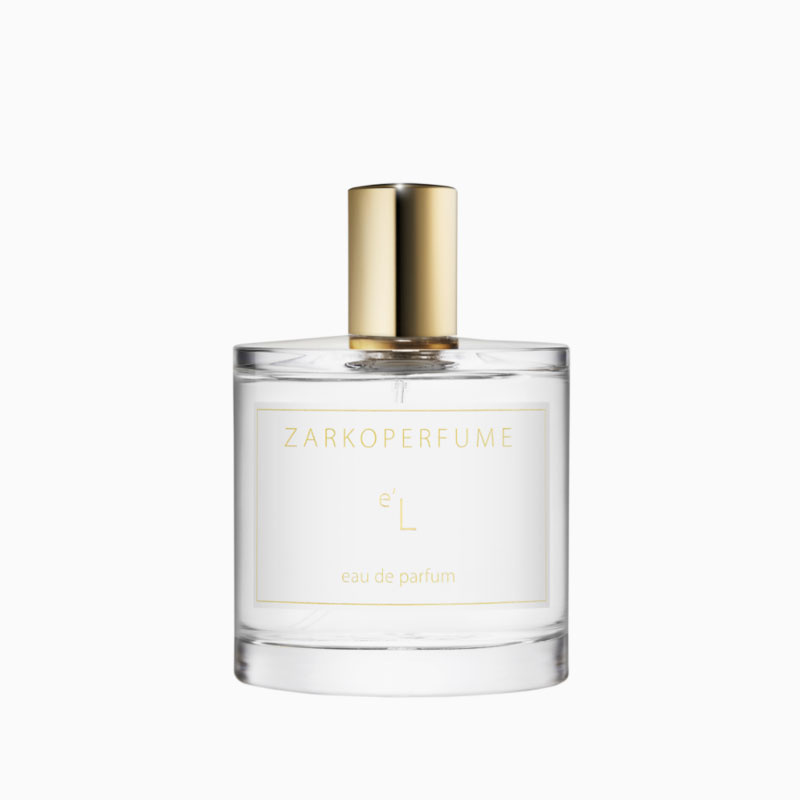 2. e'L by Zarko Perfume
The scent is soft, discrete, and fresh. e'L is a perfume that develops from soft white florals and pomegranate to Indian green tea, herbs, and ozones, with final notes of sweet white musk and blond woods. Not a heavy perfume, the fragrance still retains deep sensual notes.
Zarko Perfume is a Danish fragrance brand founded in 2014. The company strives to create perfumes that encapsulate the Scandinavian experience. Handmade and bottled in Denmark.
3. Dual by Andrea Maack
This unisex sport fragrance is inspired by the calming water of the natural hot springs in the Icelandic highlands. This fragrance mimics the feeling of fresh water on the skin and the intense color spectrum surrounding the hot spring lagoons. The powerful, uplifting aromas of ginger, lemon, and pink pepper coexists with the grounded woody elements of dry amber and cedarwood resulting in a very interesting mix of aromas.
Andrea Maack is a renowned Icelandic visual artist and eponymous fragrance brand, born through a series of scented art exhibitions. "What started as a series of art exhibitions using scent as a medium has now grown into one of the most sought after and unique brands within the international niche market of perfumes. The collection of unisex fragrances has been developed with an artistic approach, using the highest quality raw materials and embody elements of Maack's travels, artistic explorations, and her profound relationship with Iceland."
4. Cumulus by Tromborg
"Clouds have always inspired art and literature. Their greatness and proportions trigger the imagination. Dreams and happiness are the notions we associate with clouds. Their shapes even symbolize the poetic, imposing, mystical and beautiful. It is a peaceful waste of time to watch the clouds wander over the sky, forever changing their shape." Cumulus is Trombord's attempt to capture this very special atmosphere in a bottle, inspired by "the soft, downy, beautiful Cumulus clouds in the Scandinavian sky". It features joyous notes of Bergamot with a hint of vanilla.
Created by Marianne Tromborg, the eponymous luxury beauty brand also offers skincare and makeup that are organic and natural; just like their perfumes. They focus on natural well-being and use essential oils as well as plant extracts. The products are produced in Denmark, following the philosophy 'less is more'.
5. 3007 by Son Venin
This beautiful fragrance is a that offers fresh orange blossom and white jasmine, with a touch of vanilla and powdery notes. It is feminine, seductive, and addictive.
Son Venin is a new niche Norwegian perfume brand with headquarters in Oslo with a focus on its Nordic heritage, craftsmanship, visual presentation and sensuous experience. The fragrance compositions are sophisticated and charismatic, made from the best ingredients, without any unnecessary chemicals.
6. Solstice by Björk & Berries
Solstice was inspired by the mythology and symbolism of ancient midsummer traditions, and the celebration of the 'never-ending light'. It has notes of bright neroli, soft orange blossoms, deep amber, herbaceous lavender and cashmere woods.
Björk & Berries is a Swedish botanical skincare and perfume house dedicated to capturing the beauty and benefits of the country's nature in its purest form, using local flora with advanced technology to provide luxurious organic skincare products and artisanal fragrances. All products are made in Sweden.
7. Solaris by Agonist
Solaris, as the name suggests, is inspired by the sun; the one that never sets in the midst of summer in the North. "Fresh, citrusy, and warm, this fragrance is as magical as refreshing. With the classic base note of Patchouli, it becomes vibrant with the touch of pink grapefruit." – I can't wait to smell this one!
AGONIST is a Swedish Perfume House launched 2008 by creative couple Christine and Niclas Lydeen. The unique and dramatic artistic expressions from AGONIST are derived from the beauty of Scandinavian nature and culture. Each perfume is bottled in fantastic hand-blown Swedish glass flacons.
---
Pin this for later:
---
Looking for more options? Have a look at these 8 Warm and Seductive Scandinavian Perfumes for Fall/Winter
Photo at the top: @professor_ohlsson via Byredo
---