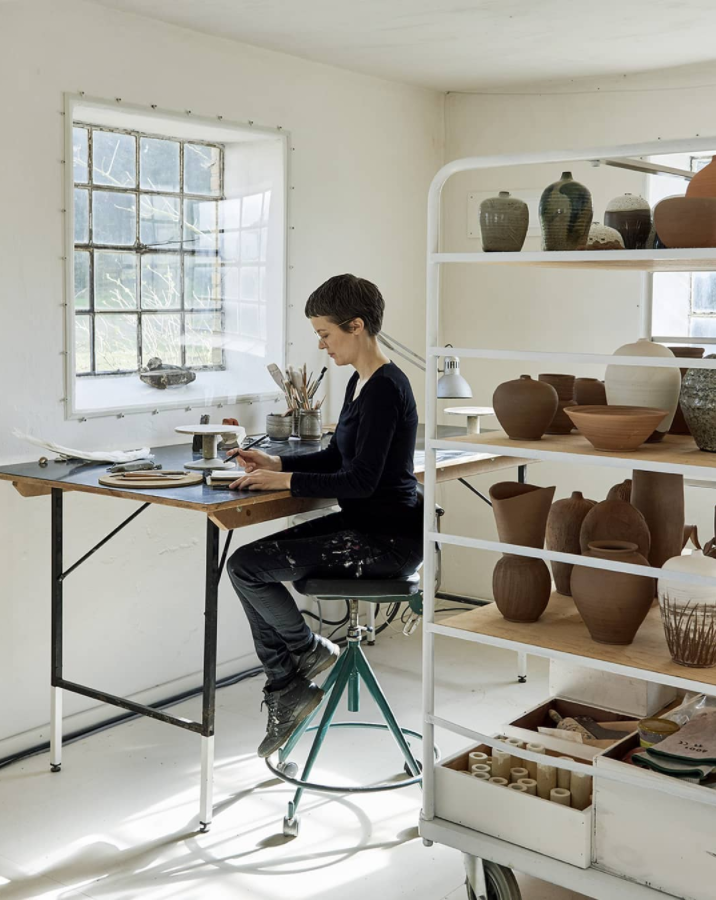 BIG NEWS: Doors to the Insiders Club are open! Join now at a special (re)launch rate and click here for more info about the perks of being a member. But don't wait: The price will go up on October 1st, 2020.
Something I've noticed recently is the increasing interest in pottery. So much so I even gave it a go during the recent confinement, and admittedly with much success…
But the numerous artists populating my Instagram feed lately have brought me a lot of inspiration and made my wish list that much longer.
I recently realized many talented creatives I follow and admire are women, which inspired this article.
So I made a roundup of my favorite female ceramists from Scandinavia. These masters of clay create beautiful tableware, vessels, and sculptures, with traditional or contemporary aesthetics, bright and colorful or minimal and subdued… But each with their own personality and style.
Enjoy!
---
Eva Zethraeus, @ezeth
First photo: Louise Egedal in her studio, captured by Kristine Mengel
---