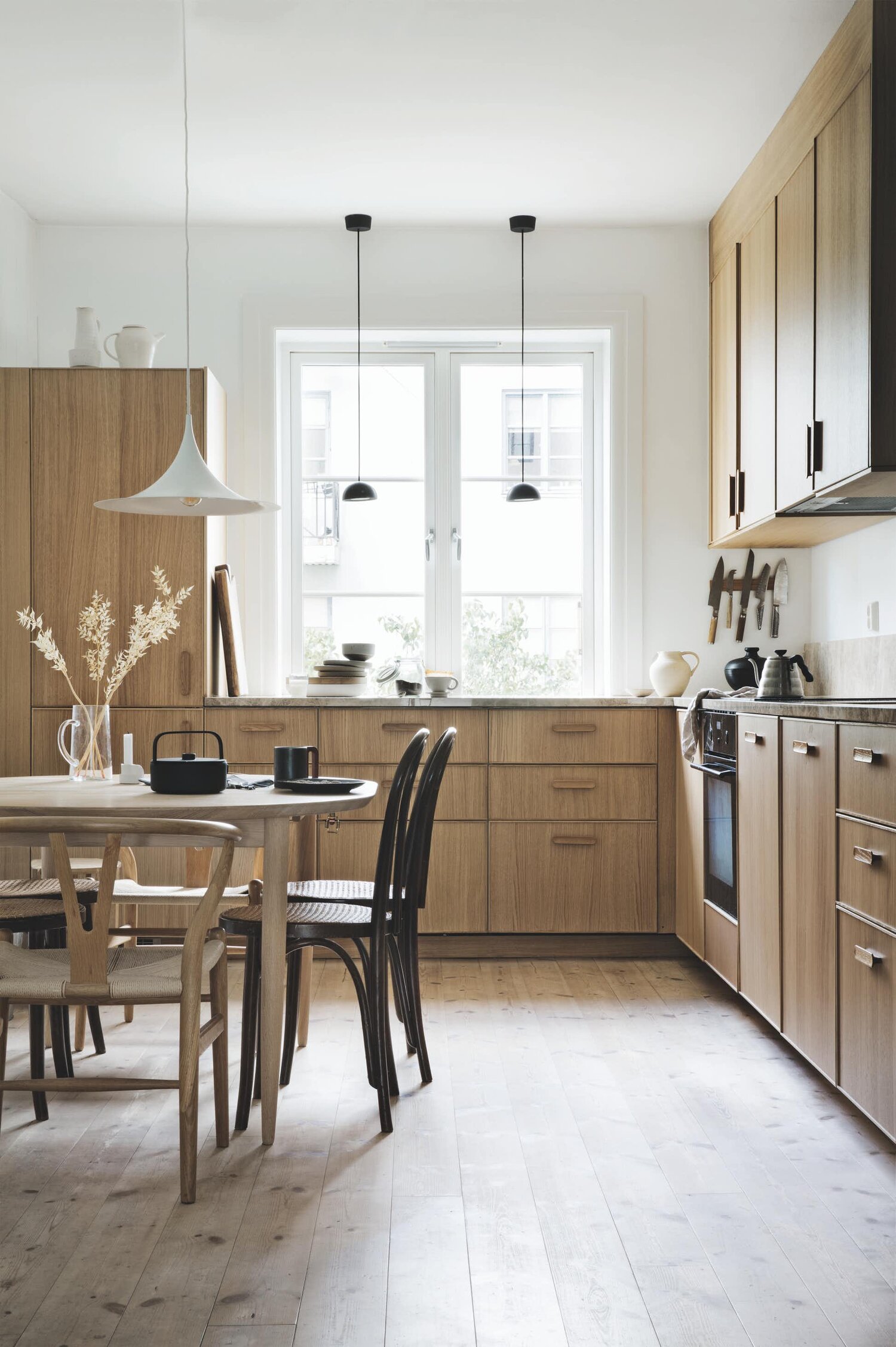 This is the beautiful home of Line Dammen, Freelance food and interior stylist based in Oslo, Norway. It is featured in a recent edition of the design magazine Bo Bedre, which I highly recommend.
Line created a gorgeous, warm and layered interior, with clear Nordic influence. She chose timeless designer furniture, like the Tiki sofa by Andreas Engesvik, the Semi pendant by Claus Bonderup and Torsten Thorup, and Wishbone chairs by Hans J. Wegner, to name a few. You'll also see a lot of prints and photographic art, all in similar tones and with thin oak frames – A good way to keep the look effortlessly cohesive.
Talking about oak – What a beautiful kitchen! You wouldn't guess it's from Ikea…but it is! Line gave it her own twist by using handles from Norrgavel with Perlado marble countertops, for a custom touch. Well done!
The entire home is harmonious, bright, and airy. It isn't overly styled, and it rather has that inviting, authentic, and personal feel to it.
A lovely inspiration to wrap up the week!
Photos: Bo Bedre by Inger Marie Grini, with thanks – First spotted on Anu Reinson's blog.
---