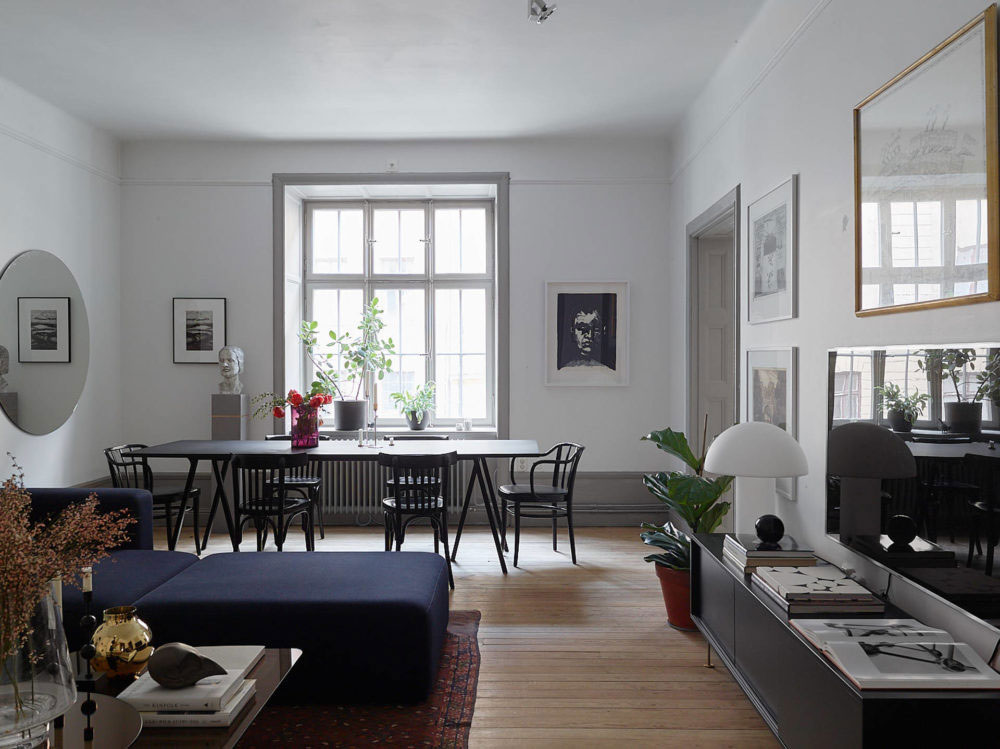 I am back from a fab week off somewhere sunny and warm, and enjoyed a nice, long weekend at home with my family. Relaxed and with a light tan, I am totally ready to tackle that to-do list and the hundreds of unanswered emails. And this gem of a home in Stockholm is one of the first things that caught my attention.
It is a spacious apartment in the Swedish capital city that offers plenty of inspiration. I like the grey baseboards and trims, as well as the the mix of artwork, styles, decorative accents, and touches of brass here and there (yep, still a fan!). The look is eclectic, casual yet elegant.
What a stylish way to start the week!
.
Photos: Alexander White
SaveSave
SaveSave
---