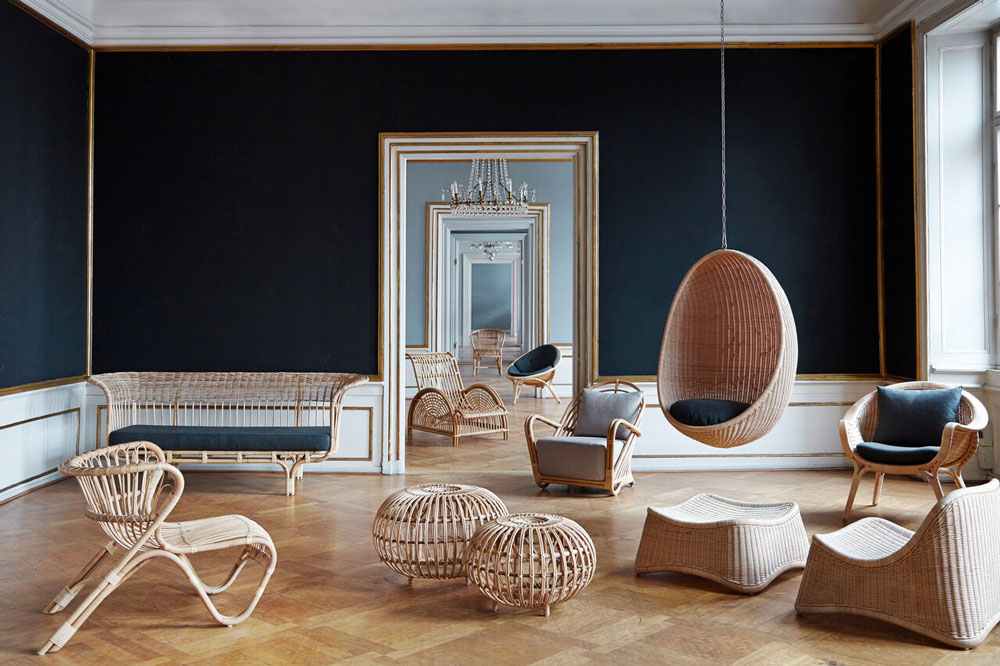 .
With the craze for anything with cane in the last few years, it was only a matter of time to see this interior design trend reach its natural state: Rattan.
Because cane is actually made from rattan - A tropical palm tree usually from Southeast Asia's rainforests, used for its strong wood. Similar to bamboo, it is very durable despite being flexible and lightweight. You get cane by peeling the skin off the rattan vine, making it a great wicker material for binding purposes.
Rattan was long associated with your grandma's 1960s untouched decor or Tahitian beach resorts. But not anymore! I've noticed an important uptick in rattan usage in interiors that are not necessarily vintage-inspired or country, but rather very contemporary.
Many Scandinavian brands are using it in recent collections, and so did iconic designers like Arne Jacobsen and Eero Aarnio decades ago. I rounded up my favorite furniture and home accessories that might just convince you to embrace the rattan revival.
The rest of the article is reserved for ND Insiders. Join the club & enjoy exclusive access to content, features, and resources.
---