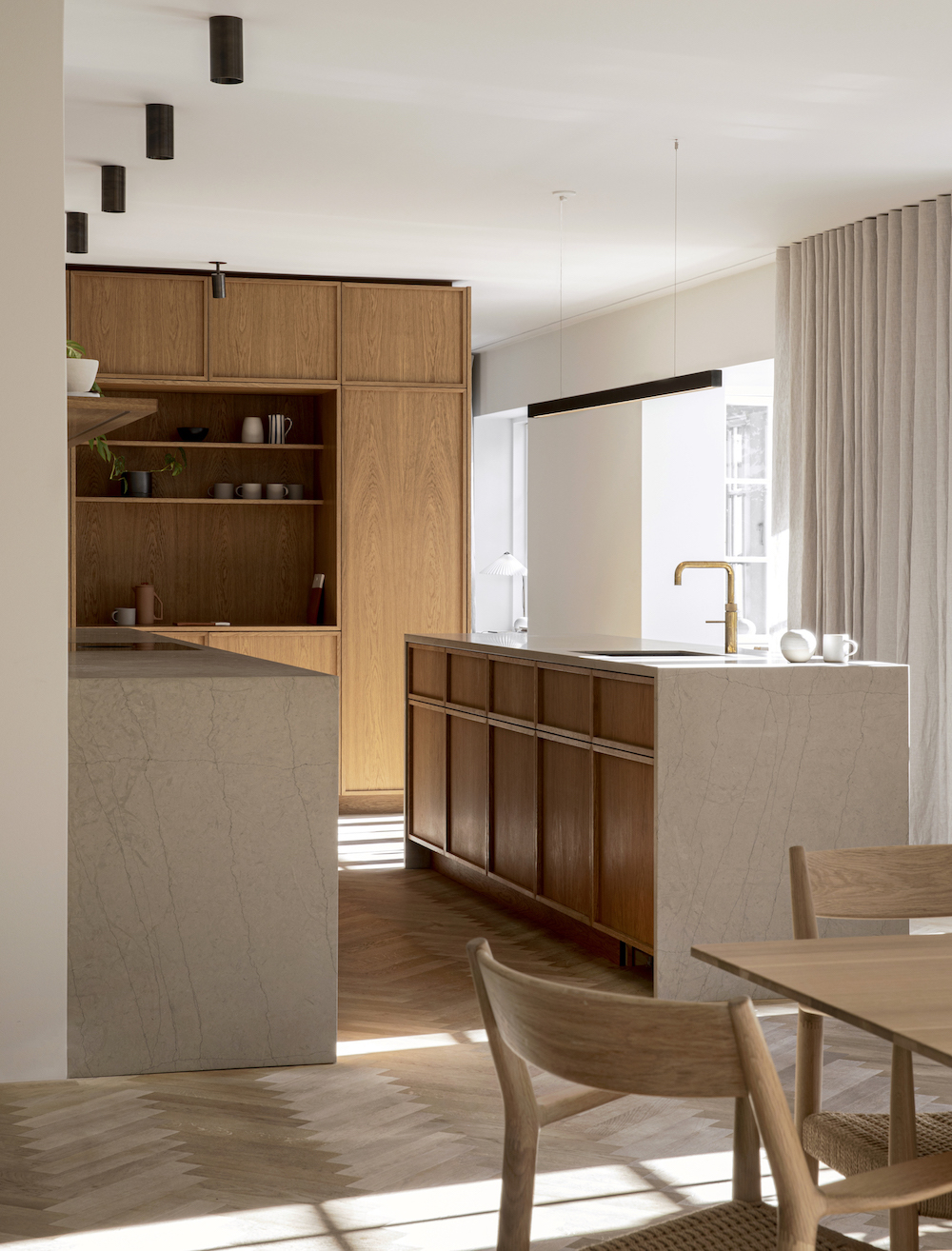 The story goes that this used to be the home of renowned Danish architect, and designer Poul Henningsen. A massive fire destroyed the historic building a few years ago, and it was restored and rebuilt by Copenhagen-based studio Norm Architects.
Today, a family of three resides in the PH House, and it recently underwent another makeover (this is what it looked like prior to the renovation).
The minimal residence still holds references to its original state, with beautiful wall panels, parquet flooring, and paned windows.
It is now fitted with a modern kitchen with oak cabinets by Københavns Møbelsnedkeri.
The interior is warm, bright, and sophisticated, with thoughtful, exquisite details throughout, with a delicate balance between classic and contemporary.
It is pared-back, with lots of natural materials, clean lines, and curated furnishings -including recent designs for Karimoku Case Study. There is a strong focus on quality, handmade pieces, and nothing is superfluous; everything serves a purpose in the space.
"Architecture makes the framework of our daily life and well-being, and increasingly so in countries like Denmark, where we spend the majority of our time indoors. What our indoor environments are like has a huge impact on our mood and overall health – it all comes down to what we surround ourselves with in terms of light, materials, colors and scale.

Considering the timeless qualities and characteristics in architecture and design, therefore, doesn't mean stripping down a space or design to its bare essentials in an attempt to avoid time-sensitive interiors. Creating timeless architecture and design shouldn't be done for the sake of it, but should be done so out of a human-centric mindset. Places, spaces, and designs have to feel good while they last, or it won't matter that they are timeless." – Norm Architects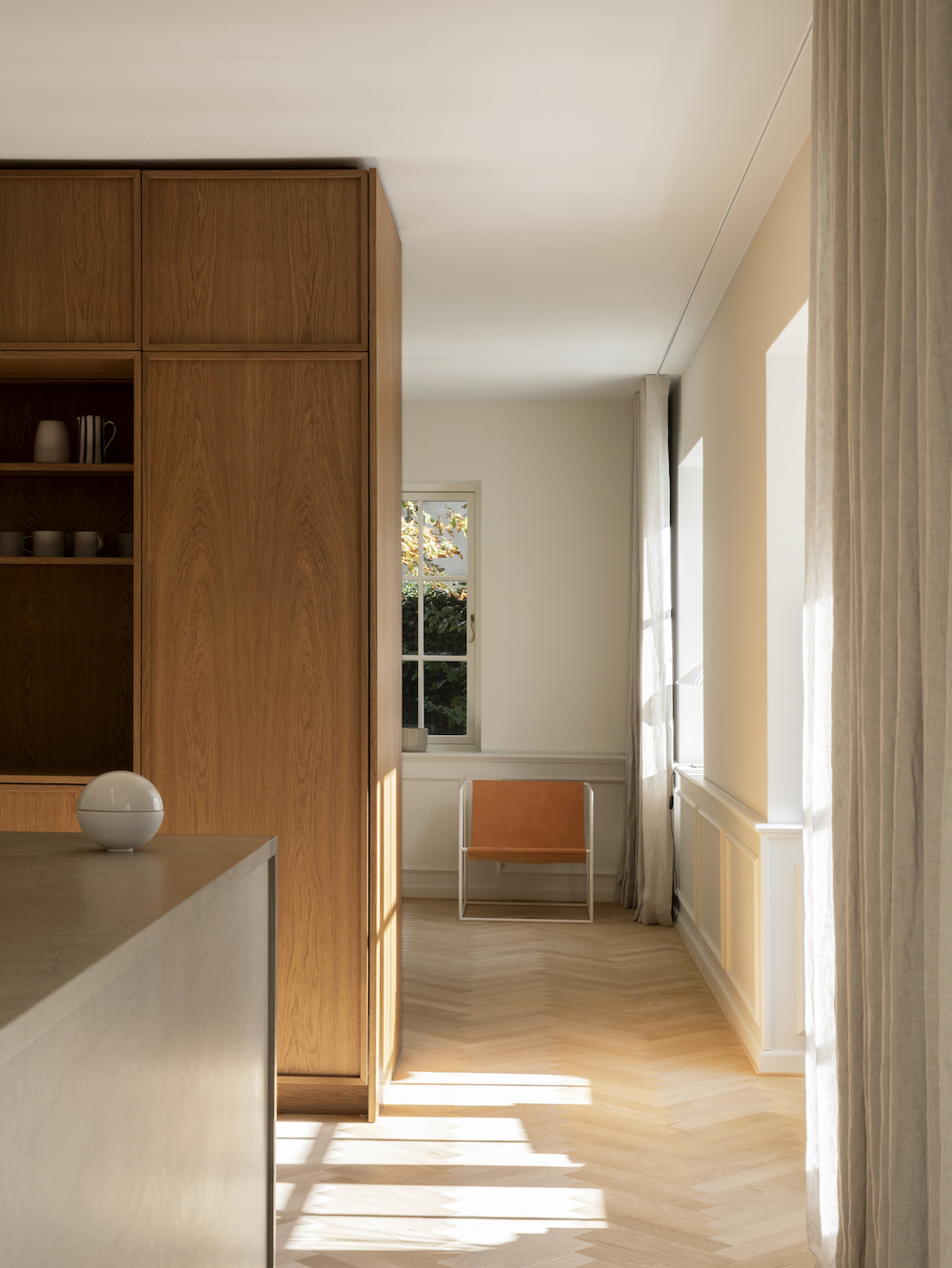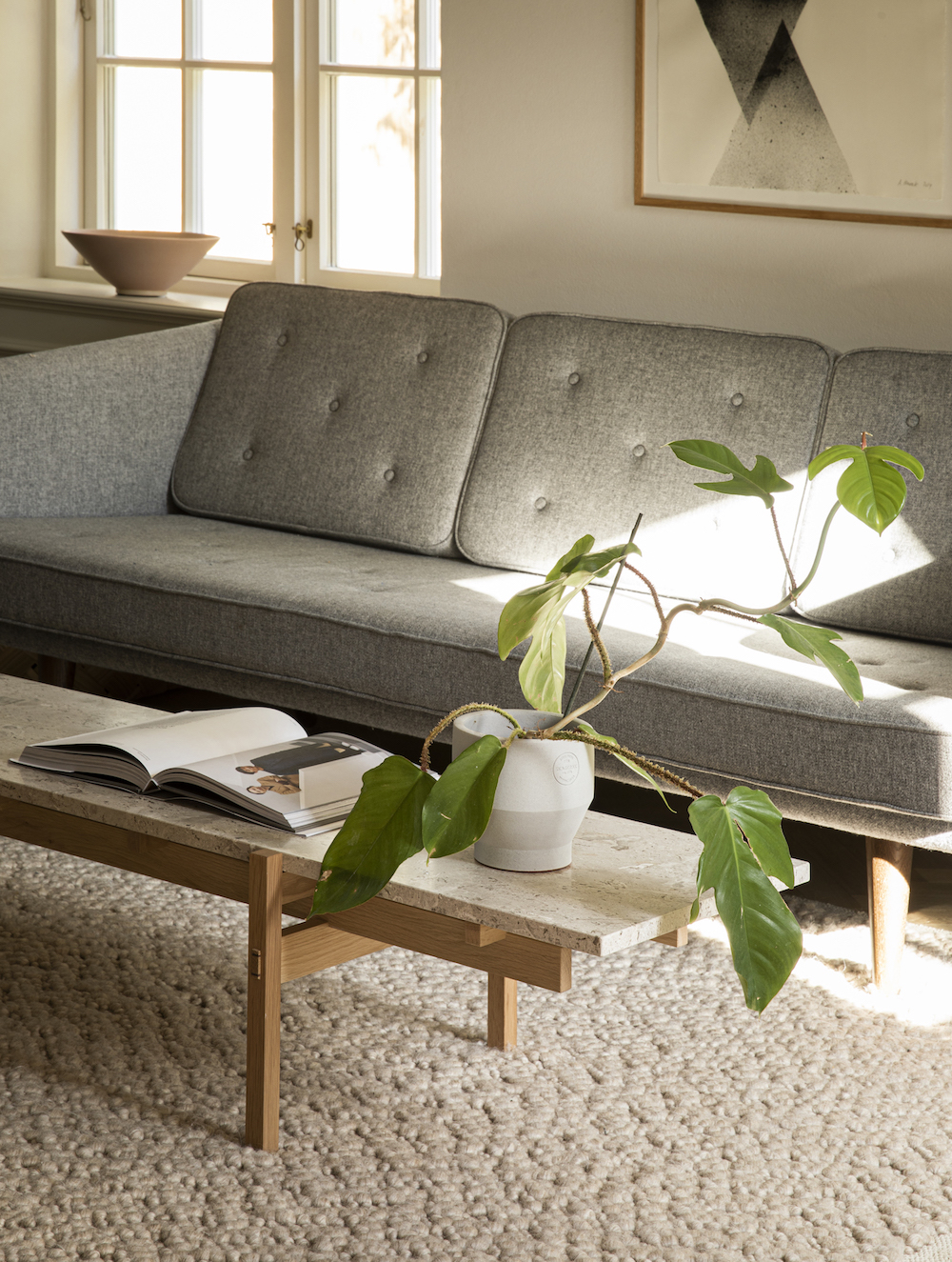 If you like this kind of interior and attention to detail, take a peek at this stunning minimal residence rooted in Japanese and Scandinavian design traditions.
Photos: Jonas Bjerre Poulsen, Norm Architects
---