We found a nice article by Pilar Viladas about the home of artist and illustrator Mats Gustafson in Stockholm, on the site of the New York Times. And beautiful pictures too! Enjoy.
"When you walk into the artist and illustrator Mats Gustafson's apartment in Stockholm, you're not quite sure what era you're in. In the foyer, a turn-of-the-century painting of a bourgeois Swedish interior hangs beneath one of Isamu Noguchi's oversize paper lanterns, and underfoot is a colorful mid-20th-century rug by Barbro Nilsson for the renowned Swedish workshop MMF. Under a midcentury nude painted by Birger Ljungquist, Gustafson's great-uncle, sits a simple 1950s stool by the Swedish designer Carl Malmsten. Walk through an angled doorway into the living room, a high-ceilinged space with the graceful proportions and architectural ornament typical of late-19th-century buildings, and the mix gets even richer. An upholstered 19th-century Swedish bench along the window and a group of slipper chairs, all from Gustafson's family, blend easily with sheepskin-covered wood chairs designed in the 1930s by Bruno Mathsson and tables by Josef Frank. Vases by Scandinavian Modern ceramics masters like Axel Salto and Berndt Friberg are clustered atop a traditional tiled fireplace, and the immaculate plaster walls (which are painted, aptly enough, Stockholm White) are hung with Gustafson's spare, elegant watercolors. Venture into the apartment's long corridor, however, and you'll find up-to-the-minute bathrooms and a sunny, south-facing kitchen in which crisp, utilitarian cabinets provide a clean backdrop for an antique wooden table and chairs. This is an interior that's modern and old-fashioned at the same time, and in all the right ways."
Did you know? I mentor and teach homeowners the skills, know-how, and design principles for improving their home and creating a beautiful Scandinavian interior they love - Find out how!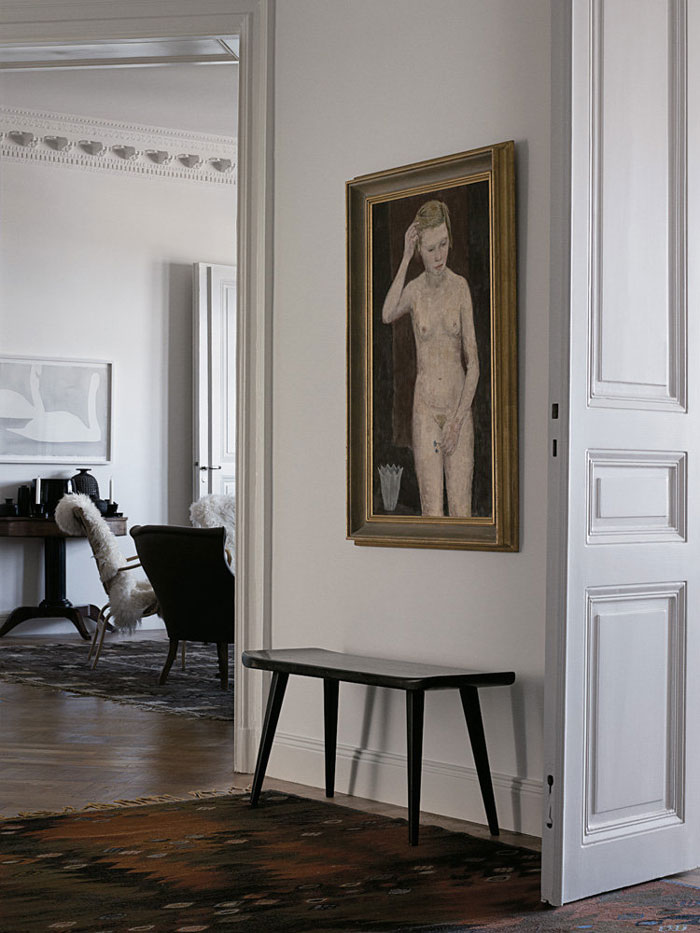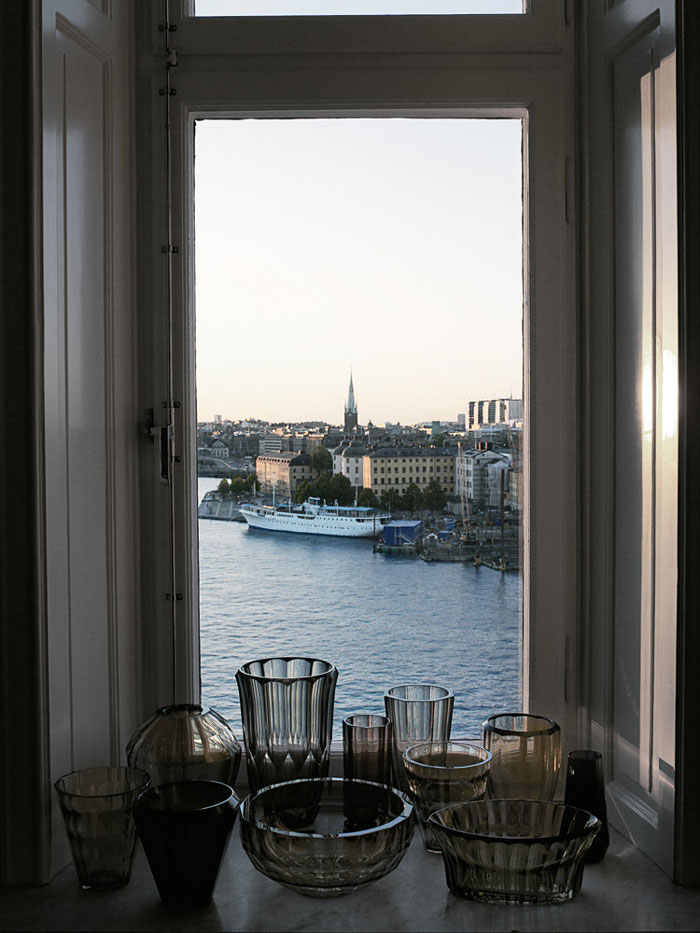 ---