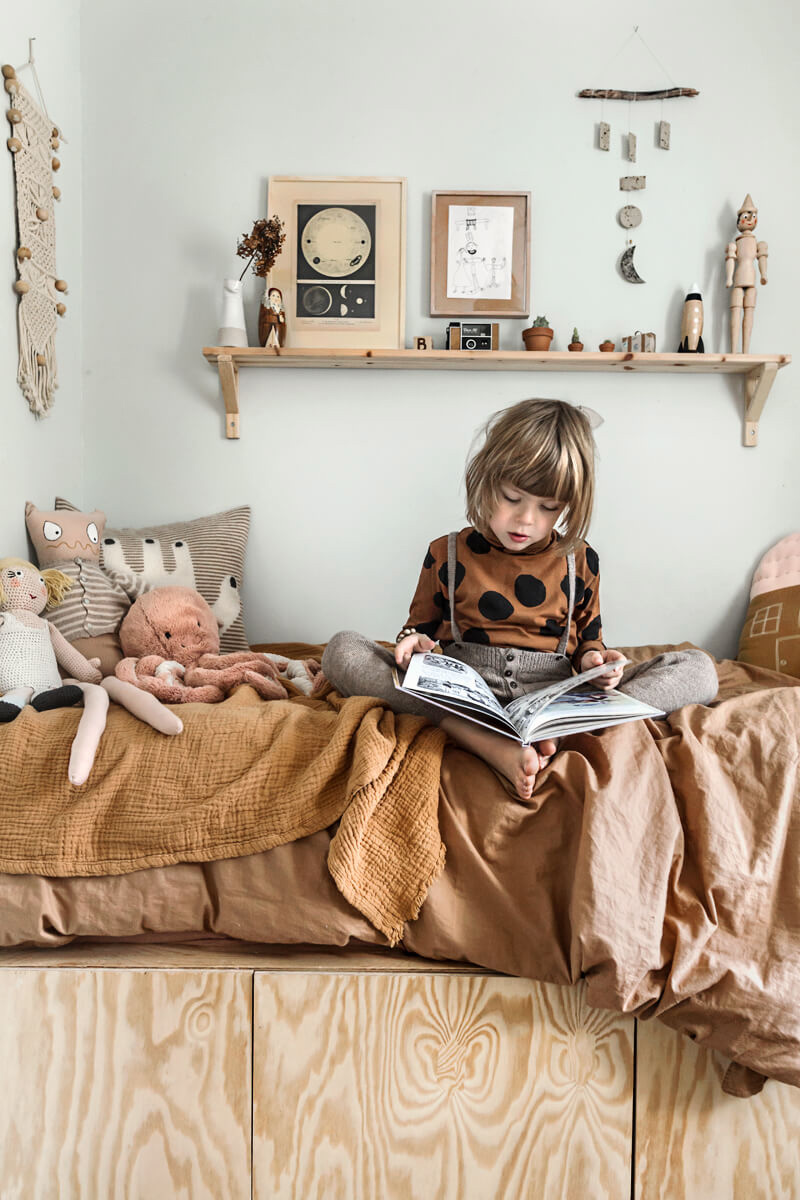 I am currently working on a nursery design for a client and, while looking for inspiration, I stumbled upon this utterly sweet kids room and I had to share it with you.
It is the bedroom of six-year-old Sonny Lou, the son of Swedish photographer Anna Malmberg. These beautiful pictures were featured in Family Living magazine.
Many of you (me included) love anything terracotta lately, and this earthy, tone-on-tone palette is spot on. Surprise element: the mint wall color, which is a lovely and unexpected backdrop to the shades of burnt orange, cinnamon, blush, rust and ochre.
There is a fab boho vibe going on, with the macrame wall hanging and lamp, vintage finds, DIY items and furniture, braided baskets, grigri necklace, dream catcher, touches of rattan, wood and linen, etc.
It is creative, personal, unique, charming, and oh so inspiring. I'm loving it!
Photos: Anna Malmberg, with thanks!
---