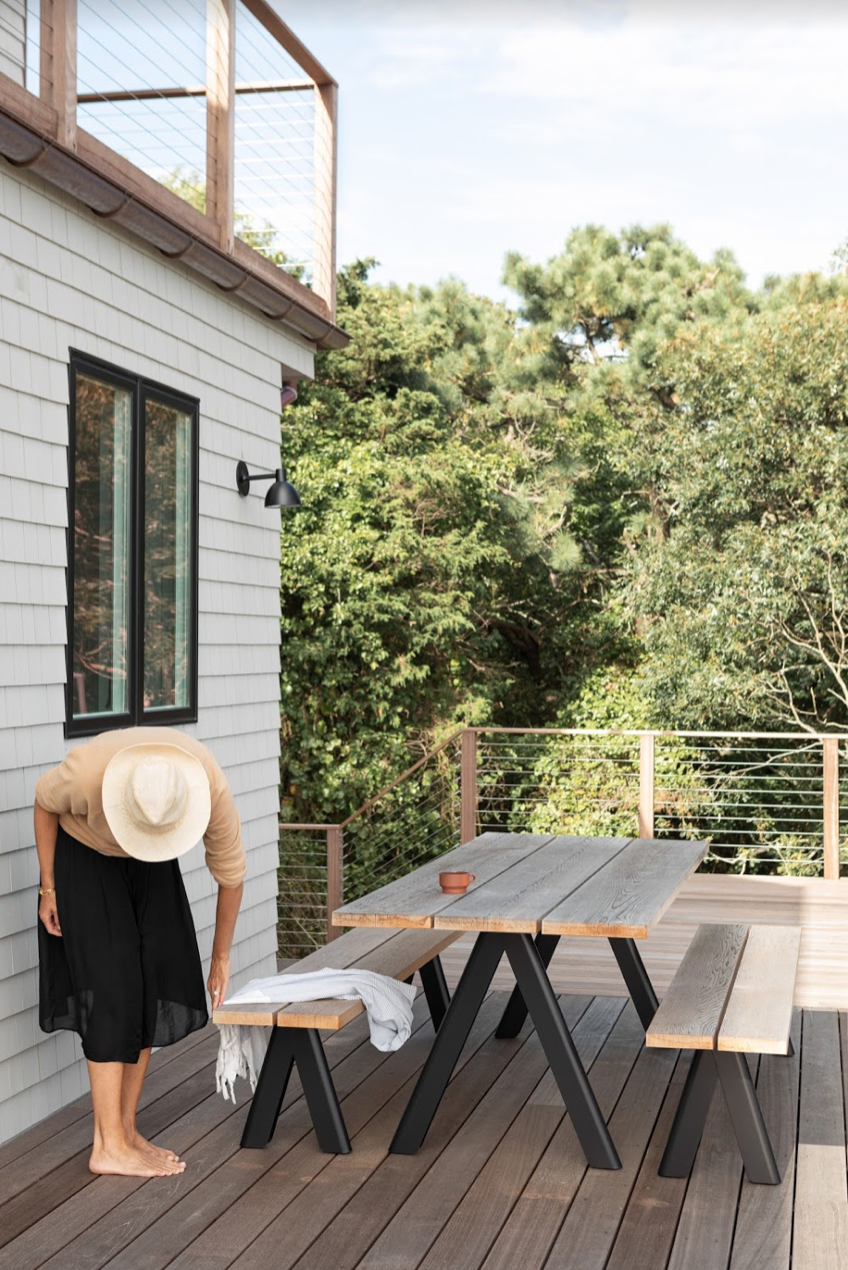 Summertime – It is that moment of the year where we spend as much time outside as possible, enjoying the warmer weather, dining al fresco with friends and family, relaxing on a sun lounger with a good book…
If you were looking to spruce up your outdoor space, look no further. I have a great dose of inspiration for you today.
These images below are from Skagerak, a Danish company deeply rooted in Scandinavian heritage and craftsmanship, and with sustainability at its core.
The brand specializes in high-quality indoor and outdoor furniture and accessories. Their assortment includes products created by both established and young designers such as Chris Liljenberg Halstrøm, Included Middle, Wesley Walters & Salla Luhtasela, Niels Hvass, Stilleben, as well as Bjarke Ingels Group (BIG), to name a few.
Elegant, stylish and timeless, products by Skagerak were designed to endure the test of time and, in the case of their outdoor assortment, any weather conditions – From sun loungers and benches to dining tables, chairs, poufs, cushions and pillows, lanterns, and more.
Here, we can see the collection in beautiful settings, revealing its versatility. Skagerak is as relevant and suitable for a sleek, modern home in the city as it is for a lush garden in the country or a chic seaside villa.
Another reason to have the company on your radar: Skagerak joined the B Corp movement in 2016, and it meets the highest standards for social and environmental performance, accountability and transparency.
"At Skagerak, we set the bar high to develop products made with sincere craftsmanship, environmental considerations, and a universal aesthetic," says CEO and Skagerak owner Jesper Panduro. "We create furniture that is built to be used and to survive in the long run, so they patinate and accumulate stories. In our world, stories and relations are the most important thing, and we strive to make furniture that makes it easy and launch new concepts that can make it a reality. And that is something I am proud of."
"The quality of design should not only be measured by the quality of materials, looks, and functions – true quality is only achieved if it's made under responsible conditions; not harming people or the planet." – Skagerak
You can find out more about Skagerak's story on their website, where you'll also find a complete list of retailers near you.
Photos: First two are by Sarah Elliott, others by Skagerak
Disclaimer: This article is brought to you in collaboration with Skagerak. All words are my own. It is a company that I genuinely like and recommend. These partners are essential for the growth (and survival, in all honesty) of Nordic Design, and I thank you for supporting them.
---