Danish ceramic manufacturer Kähler collaborated with fashion designer Stine Goya, well known for her bold patterns and color choices. The result is a series of posts and vases inspired by the 50's and 60's, and it is quite different from what Kähler usually makes while remaining relevant to the brand.
The Fiora collection is characterized by strong silhouettes and a palette of bordeaux, yellow, light pink, midnight blue and gold.
The vases and pots will be available in store from October 2016.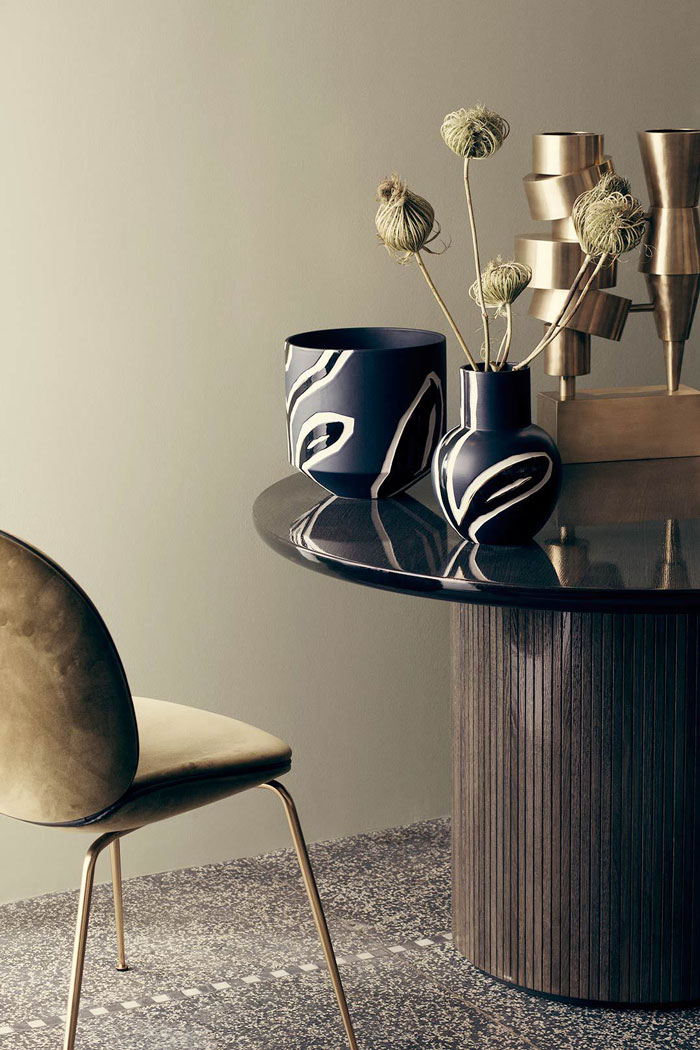 Photos: Kähler
---