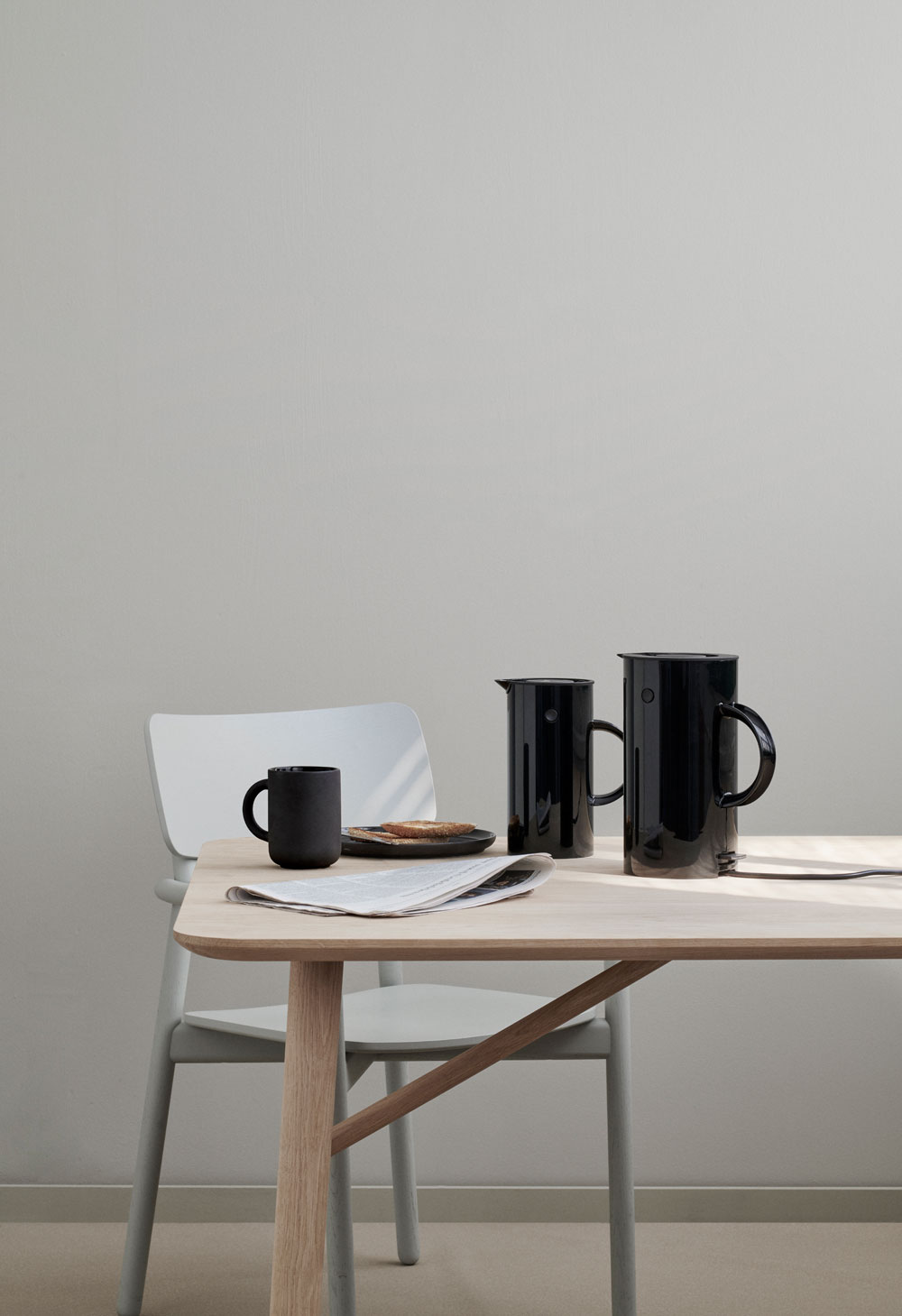 .
I always found electric kettles to be an eyesore in a kitchen…
Well, Danish company Stelton just changed my mind, or at least introduced a model that I wouldn't hide away after use – It has the same stylish and elegant design as the original EM77 vacuum jug by Erik Magnussen. The jug, which has adorned coffee tables around the world for over 40 years, has with its recognizable form and unique function achieved a design icon status. I am a big fan of the jug, I think it is one of the first Danish designs to make it to my wishlist and eventually to my kitchen. And I think it would make a fab Christmas gift (hint, hint)!
The EM77 electric kettle is cordless, available in white, black and light grey, and will be in stores from September.
.
Photos: Stelton
---