Sine collection is designed by Kyuhyung Cho in collaboration with Swedish Erik Olovsson. The collection consists of three different kinds of hangers for three different purposes: one for clothes, one for belts & scarfs and one for accessories.
"Our focus was to explore different senses of form and object, loose and tight, bold and thin, heavy and light to find our own contrast and balance. As a result of that, SINE has harmonious contrasts – soft and straight lines, light aluminum and heavy stone, openness and closeness. "
I love the wavy shapes and the beautiful colours of the hangers: you can either color code your hangers or create different combinations. The hangers are made of thin metallic frames anchored with heavy marble bases. Stylish, simple and functional – these are a must for every walk-in closet or entryway!
Photos: via Residence Magazine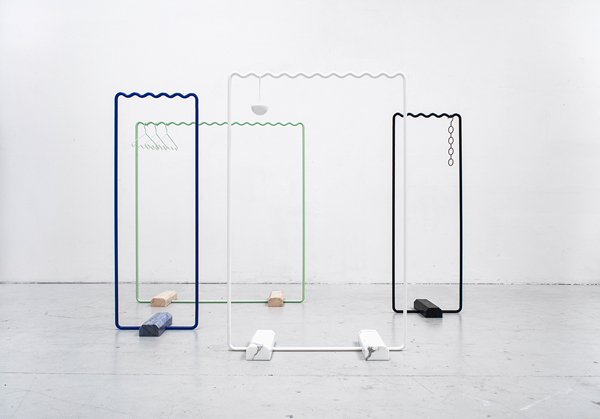 ---