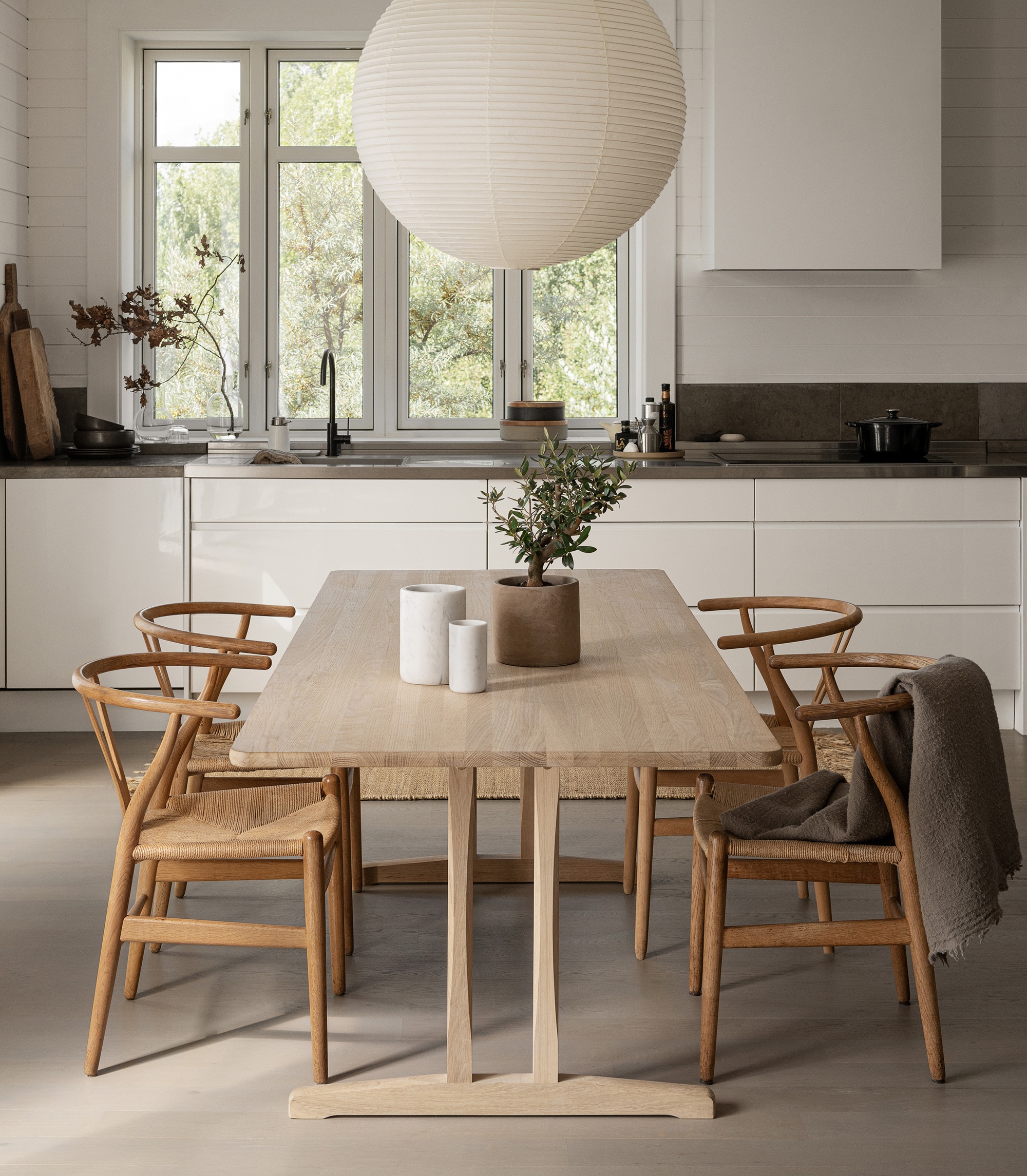 This is the home of Swedish interior designer and stylist Pella Hedeby, located southwest of Stockholm.
The interior is styled with a thoughtful selection of Scandinavian design; nothing is superfluous, everything has a function and purpose. It's minimal, yet warm and liveable.
Natural and sustainable materials, a neutral palette, as well as tactile surfaces and textures, are at the core of the harmonious design scheme – A winning formula for simplicity, calm, and timelessness.
To me, this is the epitome of what slow living interior aesthetic is! And I'm loving it.
If you'd like to take a peek at Pella Hedeby's home from a few years ago, click here.
Styling: Pella Hedeby
Creative Direction: Therese Sennerholt
Photos: Erik Lefvander for Länna Möbler
---