Architects at Czech Studio OOOOX came up with the idea to transform an old wooden barn and to turn it into their home. A challenging 2-year remodelling project, with a gorgeous outcome!
The BOOOOX Barn, named after the studio, was completely painted black on the outside, and mostly white on the inside.
The interior is styled in a crisp, sleek and modern style, slightly industrial, and with a Scandinavian touch. It has a monochrome palette, painted brick walls and floors, exposed beams, lots of large windows, and bright open spaces.
I love how creatively this place was designed: An old factory window was used as a shower wall; a stainless steel safety net divides the areas in the upper floor; sheep skins and antlers can be found throughout the house, possibly a nod to the old barn's previous inhabitants. I could go on and on about all the great details of this home! Notice the great views from the dining room – Stunning!
I could definitely see myself living in a place like this!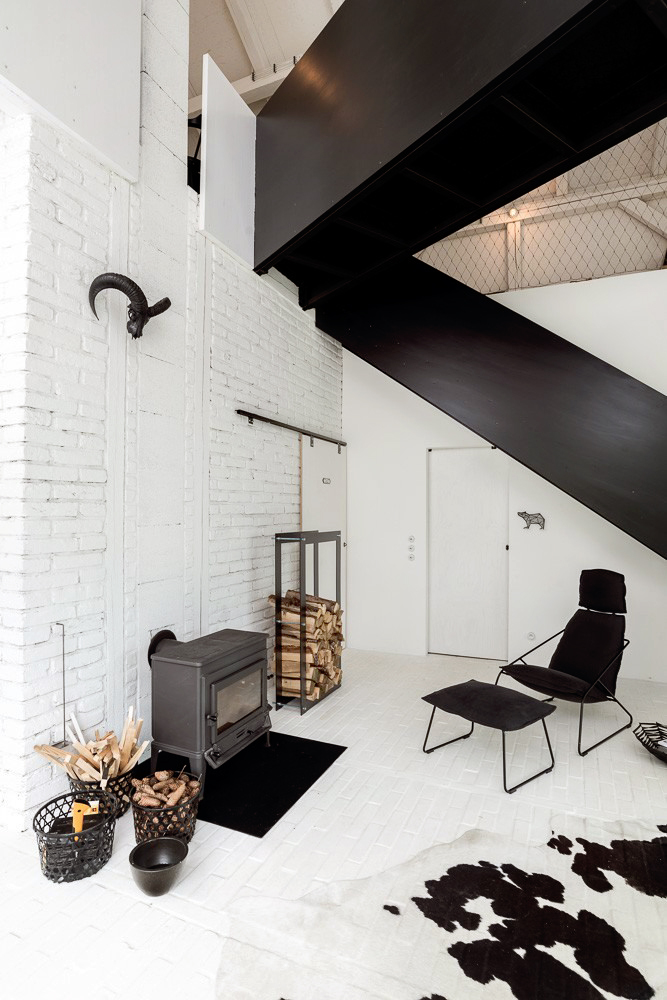 Photos: Homedit
---