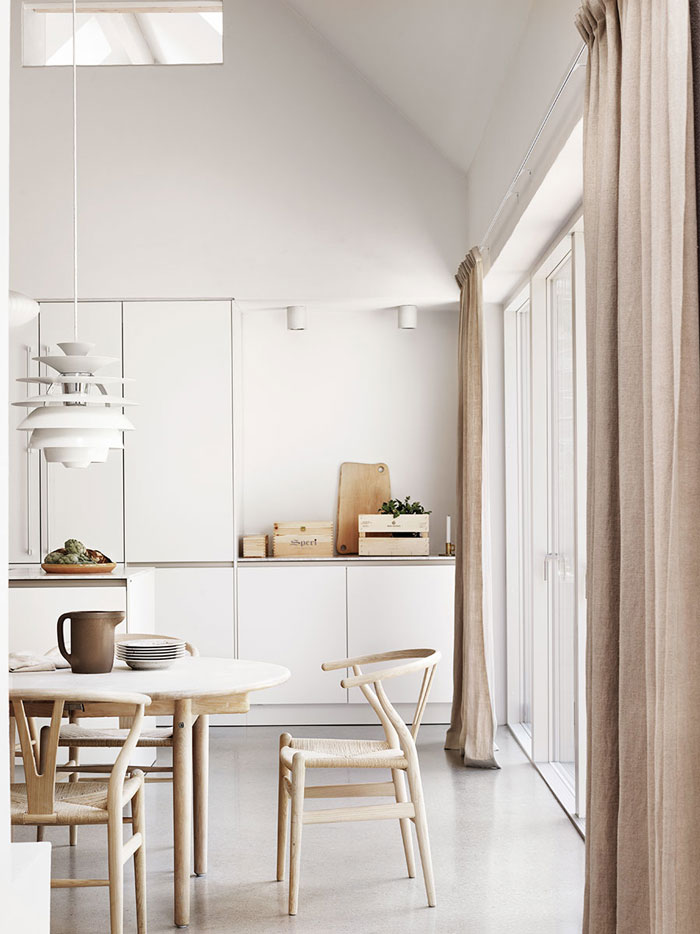 "Plain: Plain means materials that speak for themselves, uncluttered form, and an absence of the kind of decoration that is designed to obscure rather than enhance.
Simple: Simple implies both ease of operation and a direct connection with the type of elemental pleasures that we go away on holiday (vacation) to experience – the sun streaming through the windows, for example, the texture of a rug underfoot, or basic peace and quiet.
Useful: Useful means true practicality, rather than gadgets and appliances whose plethora of functions invent problems to solve. Equally, it is a chair that is the right height and a bed that provides the optimum degree of support."
– Terence Conran, in his book 'Plain, Simple, Useful; The Essence of the Conran Style' (2014).
Photo: Petra Bindel
---