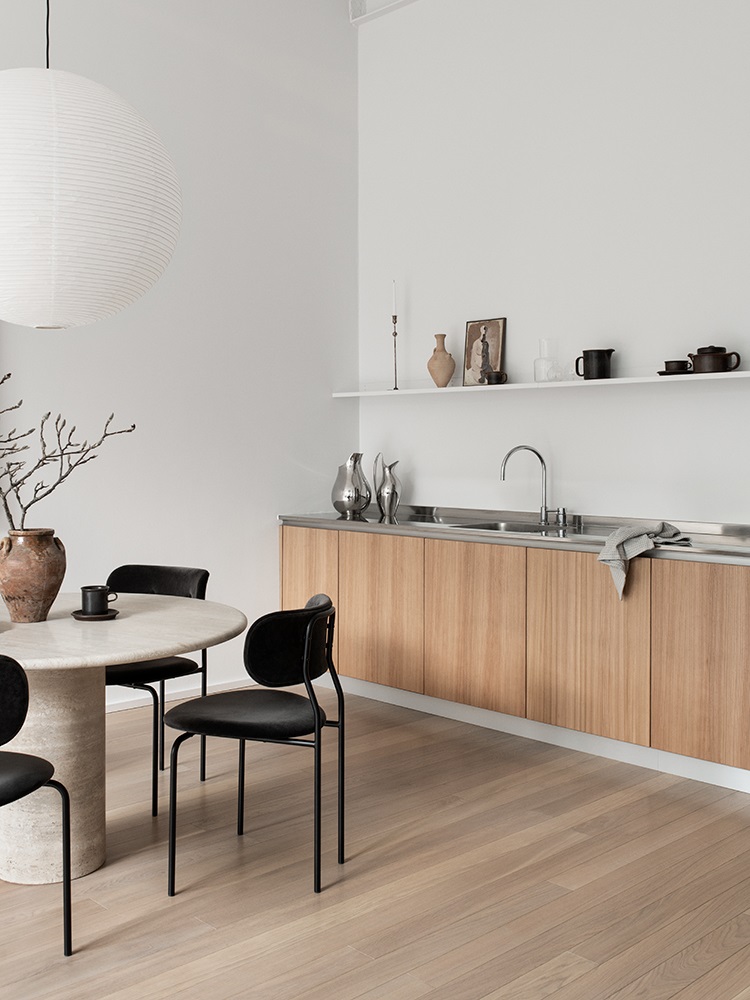 Today I am showing you the beautiful family home of Swedish fashion blogger Caroline Storm.
It has a subdued palette inspired by nature, with a serene and composed vibe. There is a great mix of modern design and vintage finds, and layers of gorgeous textures – From the thick living room rug to the sofa with wool upholstery, luxurious mohair throw, rustic wooden accents, artwork, etc.
The curves -sofa, vase, rice paper lamp shade, dining table and chairs- bring softness to the look.
I like the pop of blue in the bedroom, which is an unexpected touch.
Enjoy this inspiring home!
Styling: Pella Hedeby
Photos: Kristofer Johnsson for Elle Denmark
---