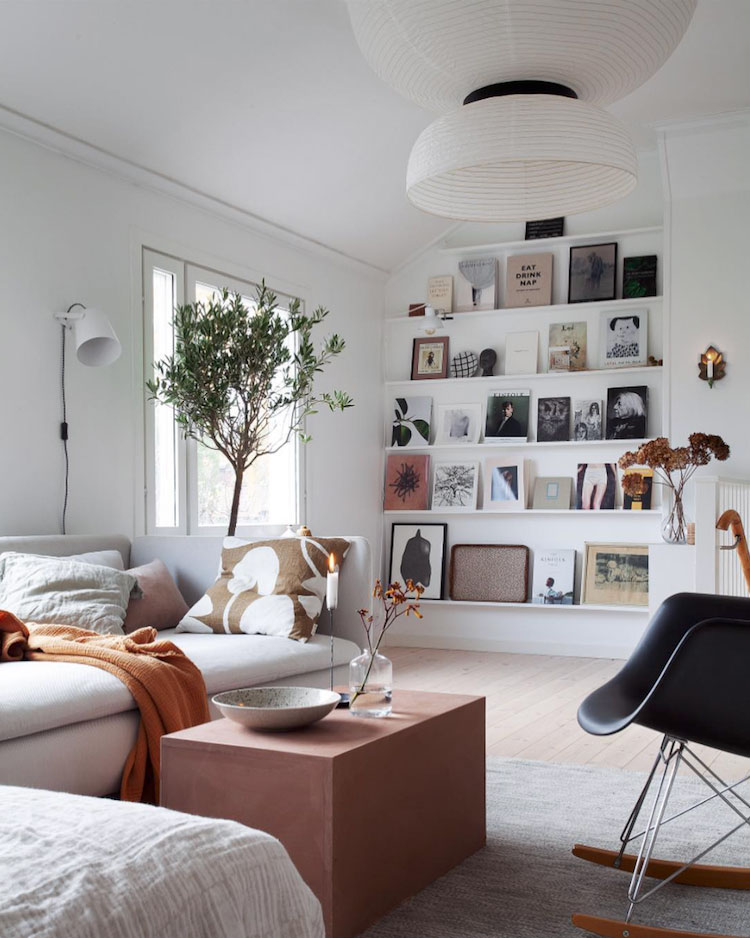 I just discovered Janniche Kristoffersen's beautiful pictures on Instagram, and I am hooked! She shares inspiring snaps of her family home in Stockholm, which she styles in a cozy, inviting and decidedly Nordic way. There are many interesting details, too, and it is nice to see such an effortless mix and match of designer pieces with more affordable IKEA products. I find that these interiors are the most interesting because of their unique personality and eclecticism.
I am in love with the kitchen with its dark green cabinets, terrazzo countertop and brass accents. I'm saving that one to my personal inspiration board.
Notice also the understated holiday décor in some of the images. Subtle yet festive!
Make sure to head over to Janniche's IG account to see how she effortlessly styles and transforms her home.
For more beautiful interiors, have a look at my image gallery.
Photos: Janniche – Thanks to Niki for the tip!
---