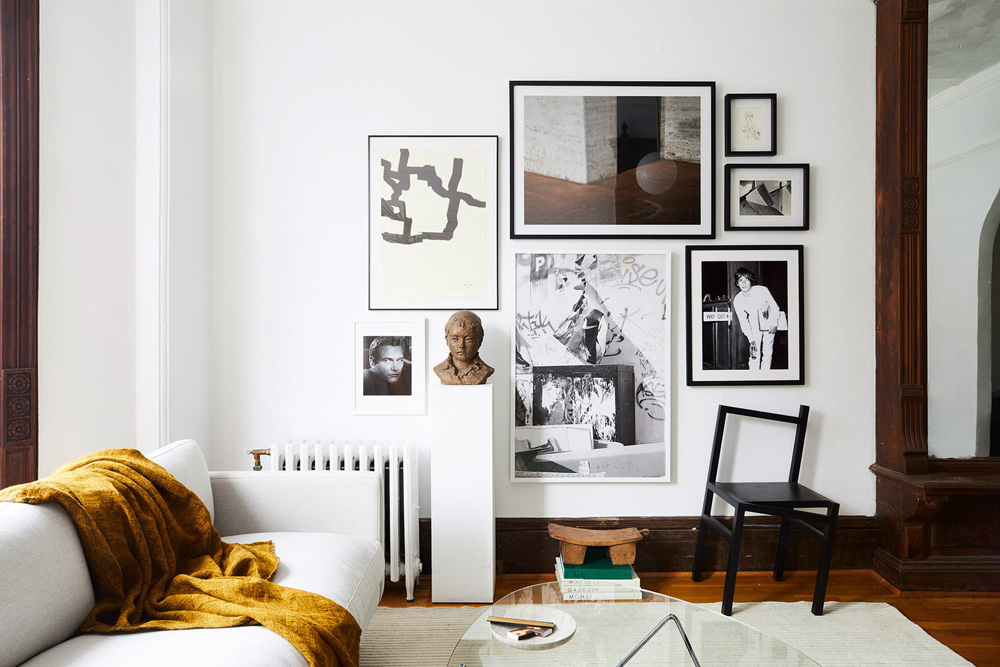 The word photography comes from Greek and means 'to write with light' – And it is exactly what Nicole Franzen does so well.
The Brooklyn-based photographer has this ability to capture a destination, a meal and especially an interior in such a beautiful way. Her signature style is clean and simple, with crisp details. It's no surprise that her list of clients is impressive; Design Hotels, Conde Nast Traveler, Kinfolk Magazine, TRNK, and Absolut, are among them.
I recently came across her stunning portfolio, and I was in awe of all the amazing places and spaces she skillfully captured. The gorgeous home below is one of them; a renovated brownstone with lots of art, and an effortless eclectic style of old and new. I love the gallery wall – Notice how Frama's 9.5° chair and the plinth with the ceramic bust were cleverly positioned to be a part of the overall design. Very nice!
Want to see more? Check out her beauty-filled Instagram account.
Photos: Nicole Franzen, with thanks
---