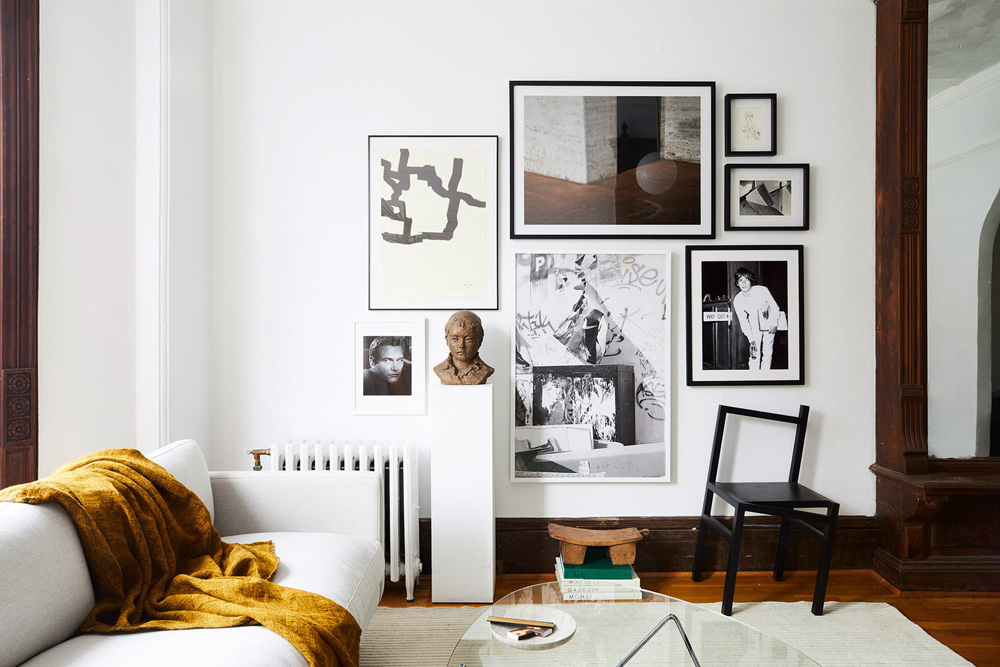 The word photography comes from Greek and means 'to write with light' – And it is exactly what Nicole Franzen does so well.
The Brooklyn-based photographer has this ability to capture a destination, a meal and especially an interior in such a beautiful way. Her signature style is clean and simple, with crisp details. It's no surprise that her list of clients is impressive; Design Hotels, Conde Nast Traveler, Kinfolk Magazine, TRNK, and Absolut, are among them.
I recently came across her stunning portfolio, and I was in awe of all the amazing places and spaces she skillfully captured. The gorgeous home below is one of them; a renovated brownstone with lots of art, and an effortless eclectic style of old and new. I love the gallery wall – Notice how Frama's 9.5° chair and the plinth with the ceramic bust were cleverly positioned to be a part of the overall design. Very nice!
Psst: Get insiders tips and tricks on how to create the look, inspiration, discounts and more by joining our growing community of design lovers from around the world. Become an Insider today!
Want to see more? Check out her beauty-filled Instagram account.
Photos: Nicole Franzen, with thanks
---