Furniture maker Republic of Fritz Hansen released pictures of Lune™, a modular sofa designed by Jaime Hayon.
The sofa is beautiful from every angle, with a playful touch that characterizes Hayon's designs, but it was shaped for comfort. Indeed, it is apparently incredibly comfortable and soft. The seat is upholstered with a cotton-linen fabric blend, while the cushions are crafted using four layers of materials with a top layer of duck and goose feathers.
'Lune' is a Danish word that refers to the feeling one gets when everything is just right, in relation to temperature and comfort.
The functional, modular system offers unlimited possibilities, from a straight two-seater to larger L-shapes, along with chaiselongue options.
"Born out of Hayon's Ro™ and Fri™ chair design concepts, Lune is based on the same curvy design philosophy, making it quite distinct from other modular sofas. The bold design looks and feels like a conventional sofa but offers the versatility of a modular construction." – Fritz Hansen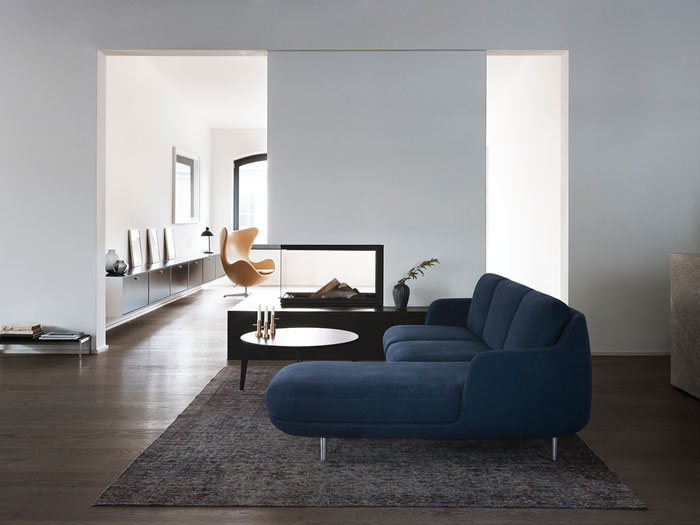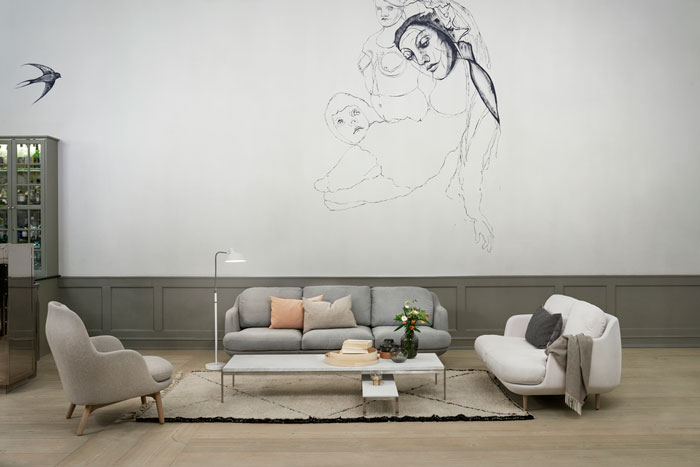 Find out more about this new sofa by visiting Fritz Hansen's website.
Photos: Fritz Hansen
---