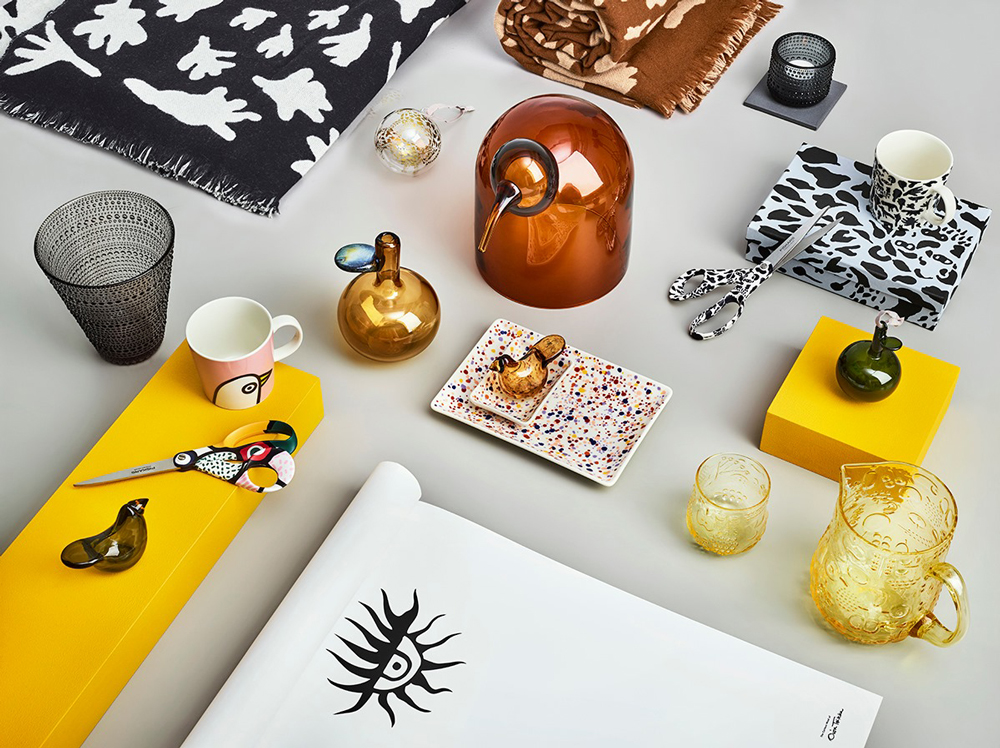 Celebrating personal choices and uniqueness, Iittala presents a new collection based on the curious mind of Oiva Toikka (1931-2019), the legendary Finnish designer and artist.
His colorful, vibrant patterns adorn tableware, textiles, and even Fiskars' classic scissors, bringing a bold expression and joy into your decor, in line with Toikka's famous quote:
"I'm not looking for perfection, I want it to be fun." –Oiva Toikka
The historic collaboration between Iittala and Toikka began in 1963, and his designs were fueled by a sense of daring curiosity. It was by combining that curiosity with his creativity and love of technical experimentation that Toikka created a distinct body of work that wasn't limited by artistic boundaries.
"Throughout his profound career, Toikka wasn't afraid to deviate from the streamlined functionalism that characterized Nordic design in favor of colorful, artistic creations often inspired by nature." – Ittala
From his bold glass art collections like Birds by Toikka to his modular art pieces like the colorful Lollipops, his work reflects the designer's playful personality and beautiful collaboration with craftsmen at the Iittala Glass Factory in Finland.
A few years ago, Iittala came across three previously undiscovered boxes from when Toikka worked at the factory. Amongst the many drawings, there were patterns and sketches of pieces that we've never seen before.
Iittala and the Toikka family decided to reveal these new discoveries to the world and celebrate the happiness and joyful spirit that Toikka expressed in his designs.
The new collection consists of home textiles, tableware, art prints and more. All of the new items are tied together by six distinct artworks by Toikka that form the patterns on each piece. Although each work of art is different, they all share a bold, graphic style with similar lines and detailing.
"I don't think it's terribly important to play it safe. That has never been my thing – avoiding risks, trying to make it perfect. There are enough perfectionists around." –Oiva Toikka
The new designs and birds from Oiva Toikka, can be found at Finnish Design Shop.
Photos: Iittala
---