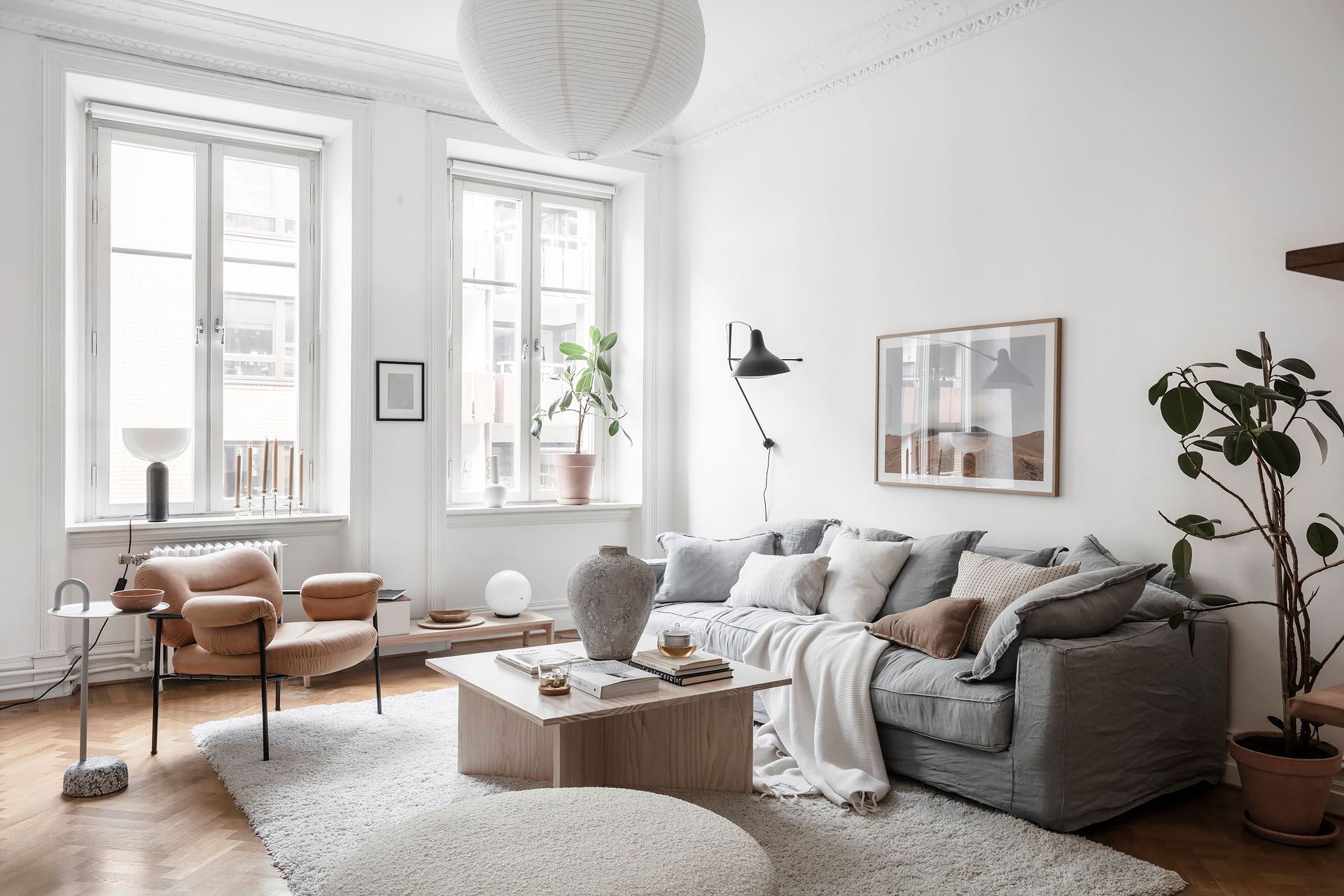 I've got a gorgeous apartment in Gothenburg, Sweden, for you today.
It is stylish yet unpretentious, inviting and comfortable.
With its natural colors, materials and finishes, a sense of tranquility effortlessly emerges.
White walls and ceiling make a great backdrop for the lovely furnishings; a great blend of high and low design.
This interior, with its organic elements such as simple branches in vases, wood, ceramics, and rice paper lamp shades, is a lovely blend of Scandinavian aesthetics, with a subtle nod to Japanese wabi-sabi and natural simplicity.
Let's take a look!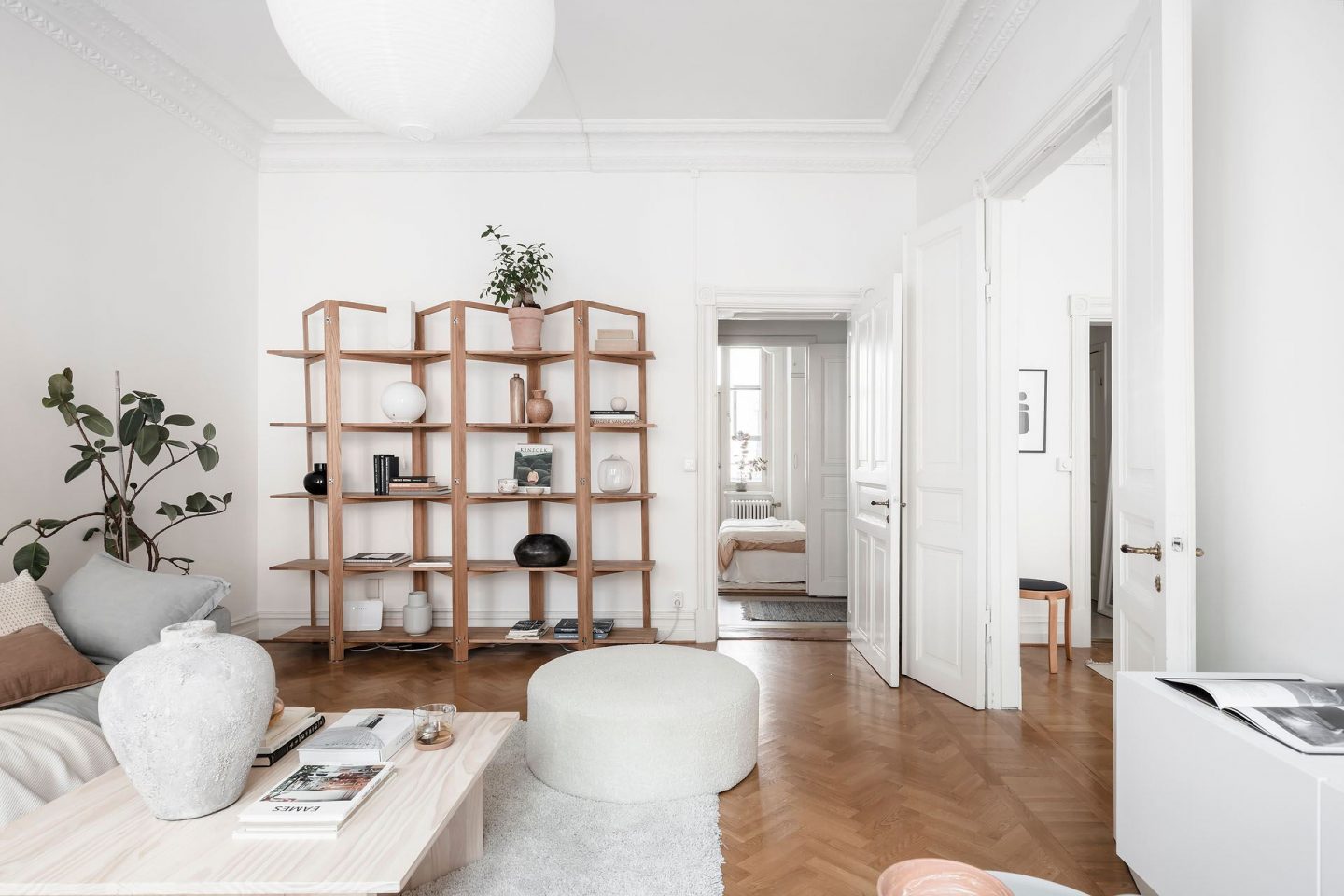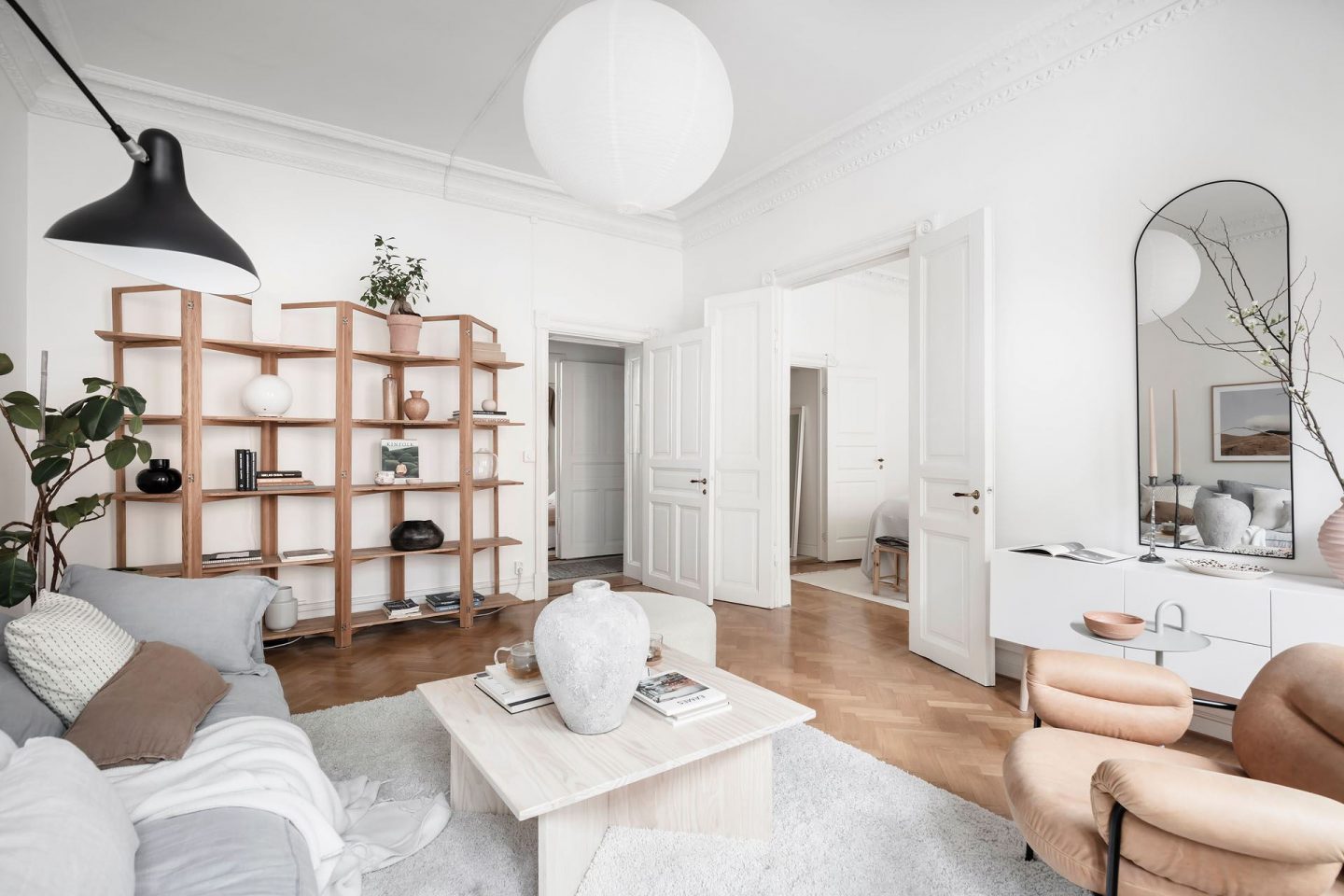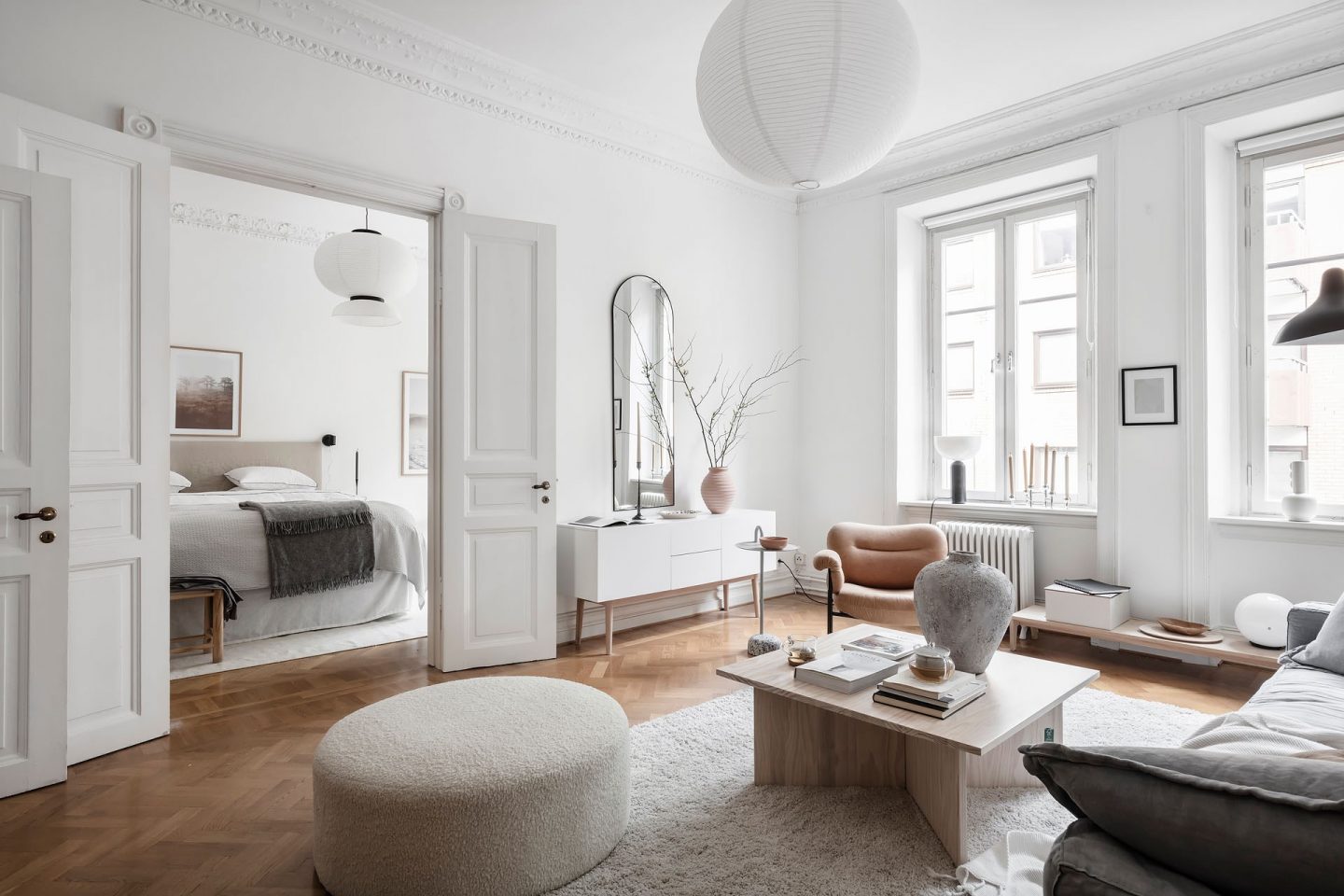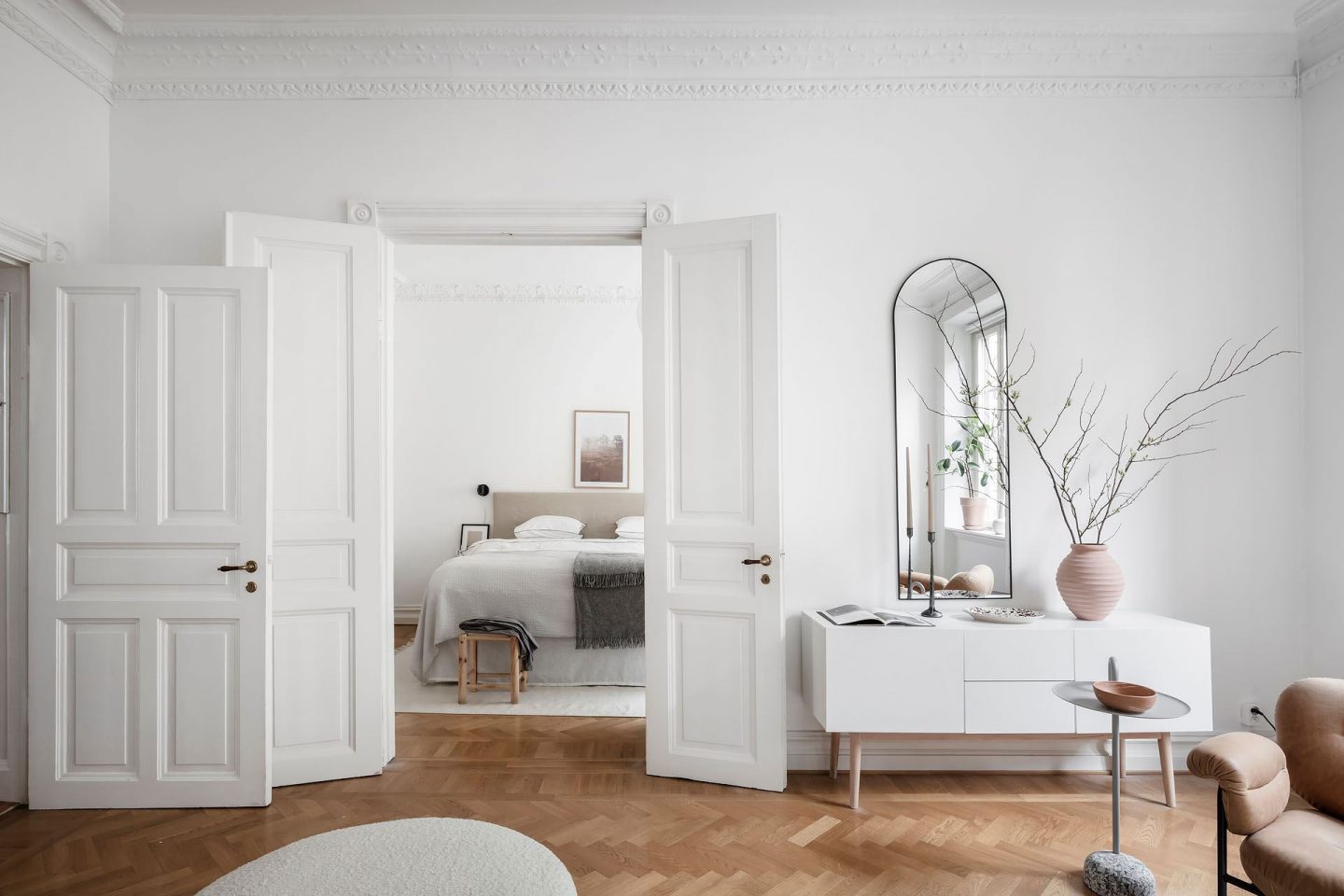 The serene, neutral color scheme continues throughout the apartment, all the way to the bedrooms.
There too, layers of soft textiles add depth and coziness.
Notice also how a few black details provide just the right amount of contrasts and tie the look together beautifully.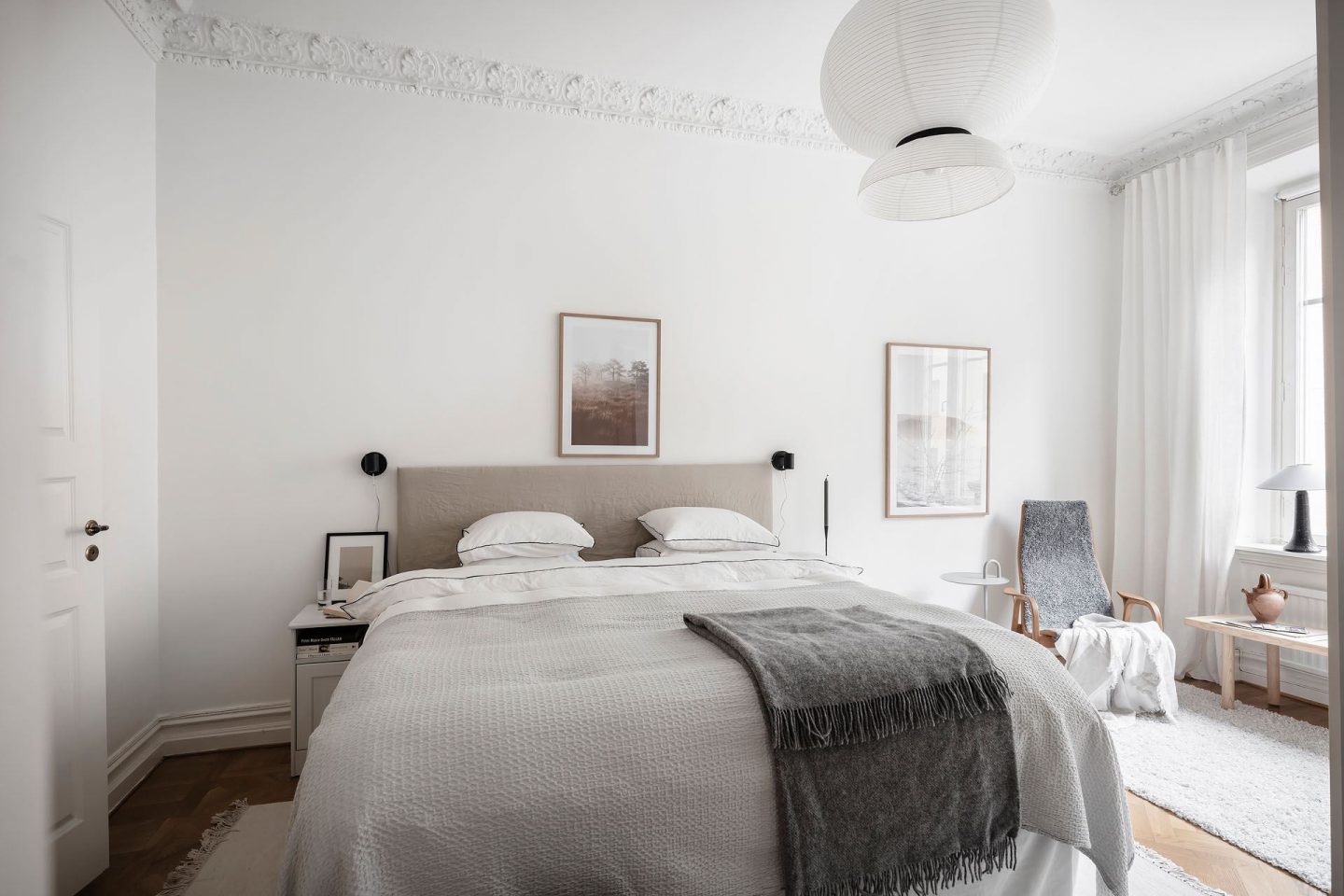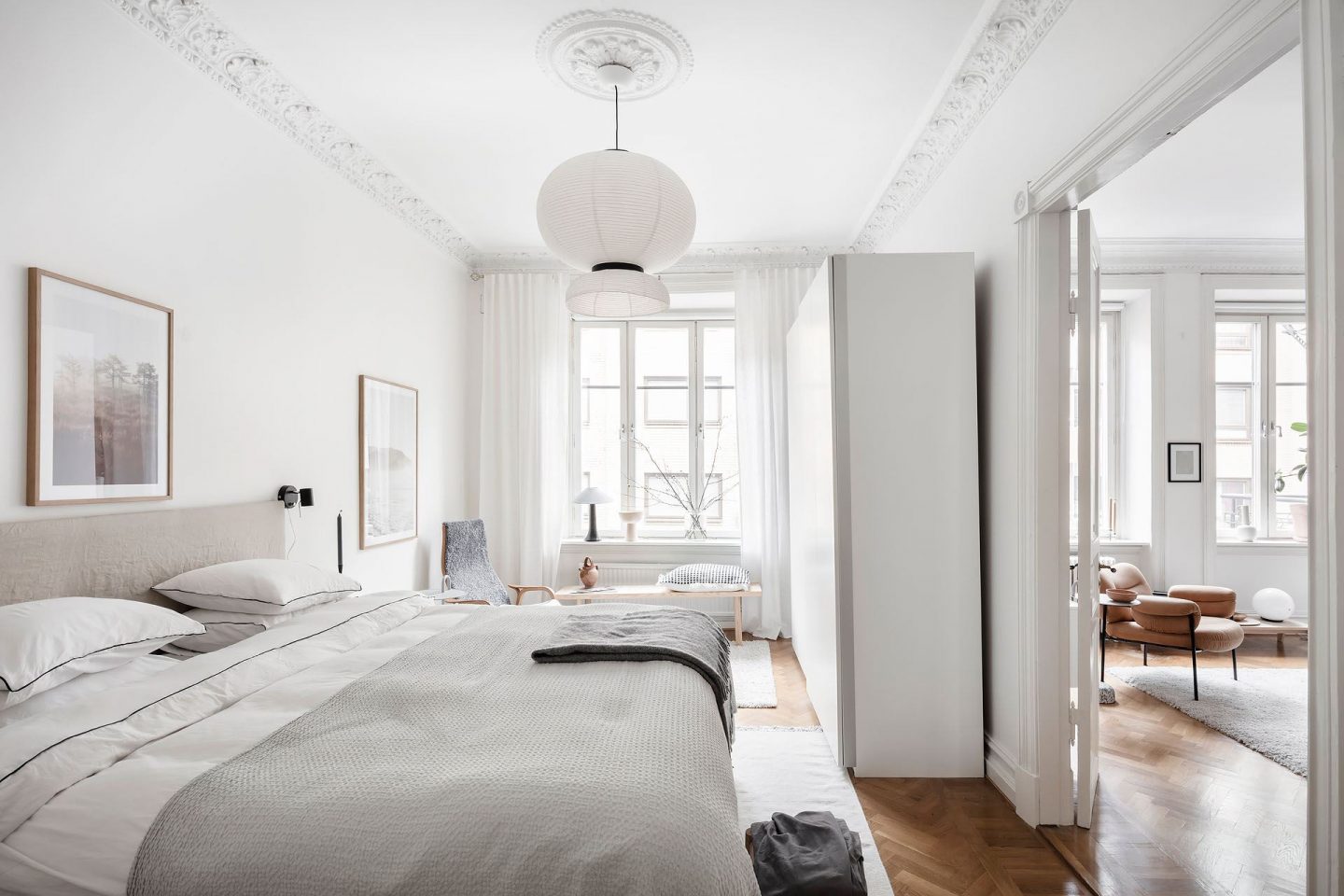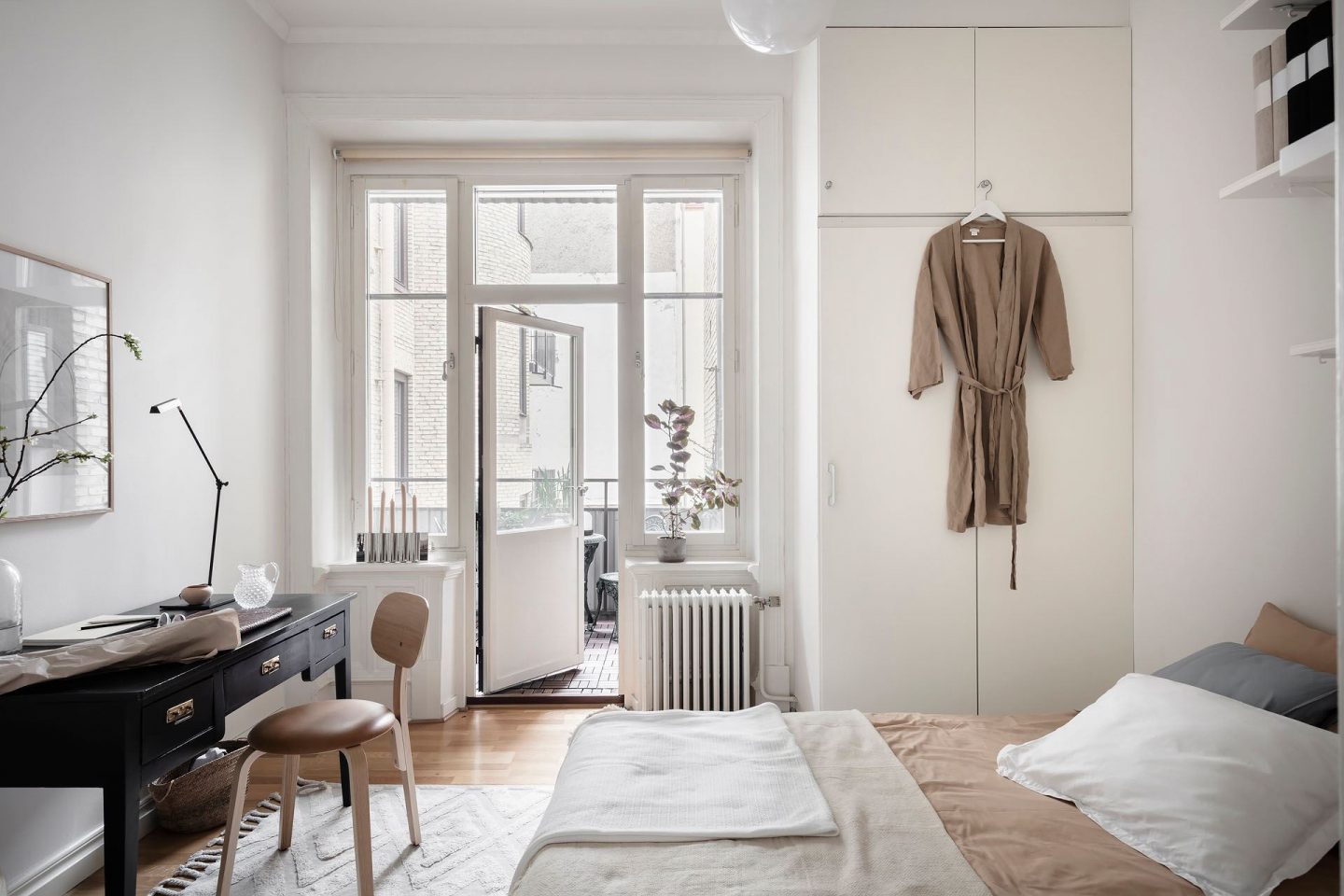 That cute little bedroom features a balcony, which also has a pass-through window to the kitchen – So convenient!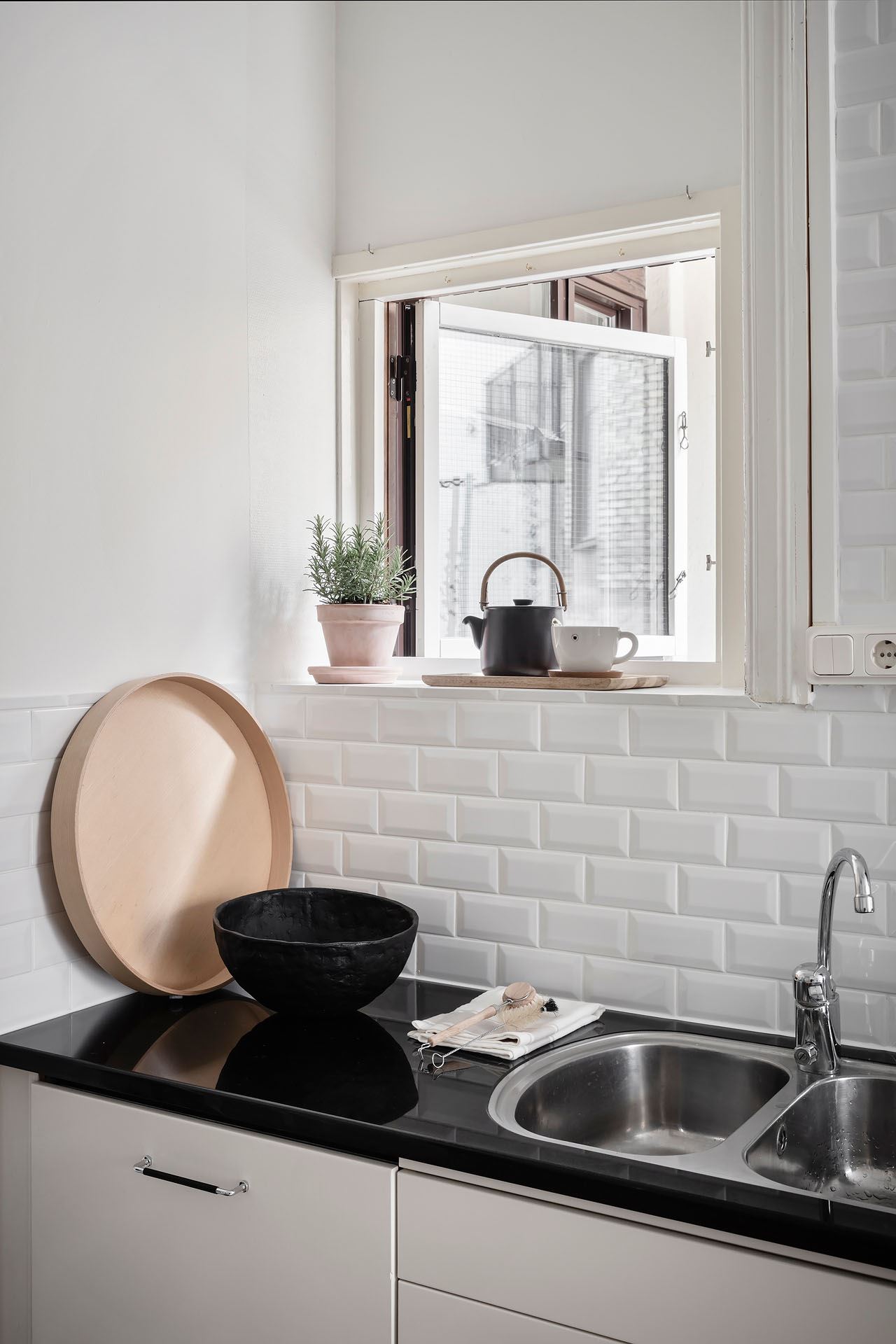 Do you like discovering beautiful Scandinavian homes? I've got plenty over here!
Photos: Alvhem
---