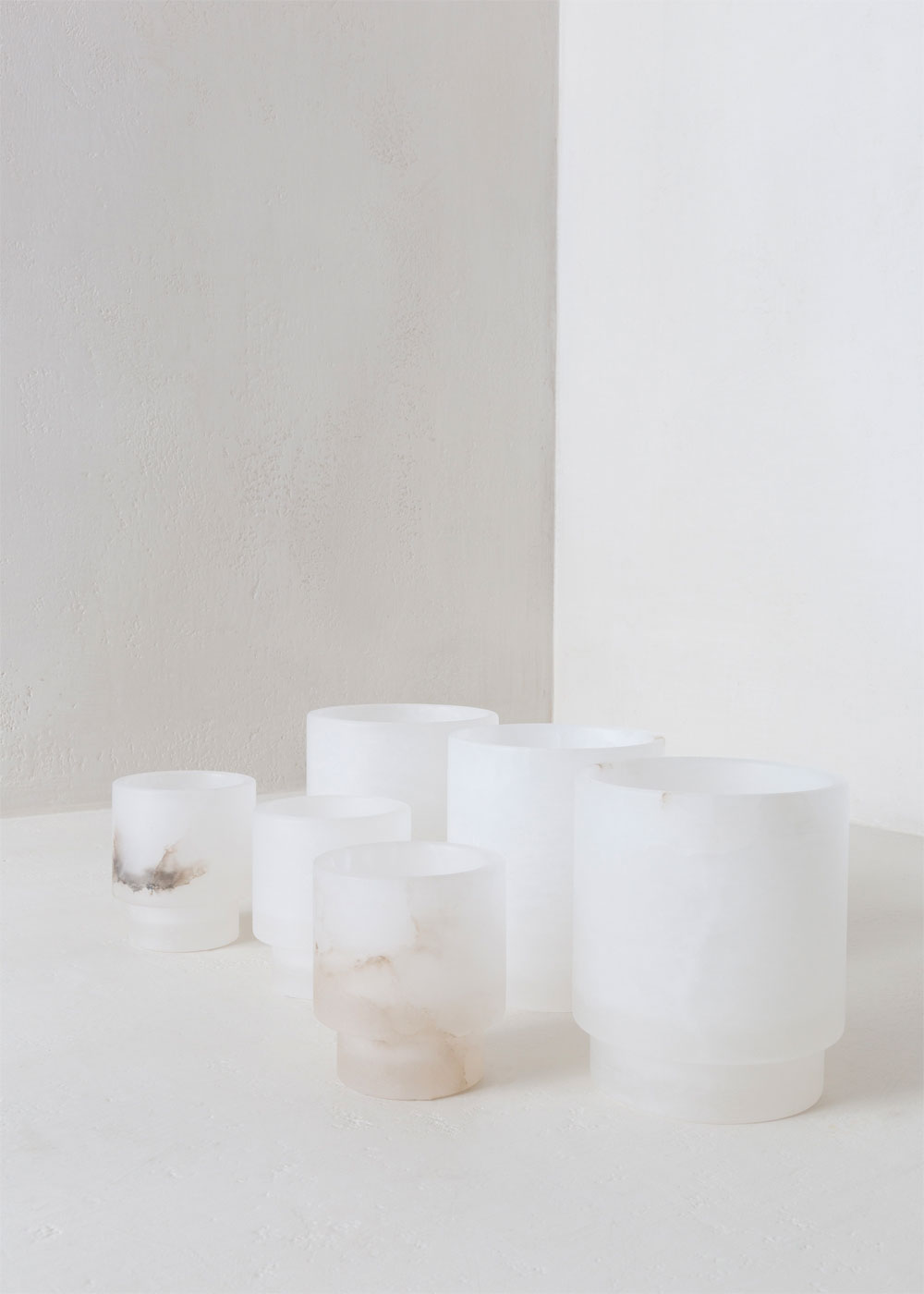 .
Marble's cousin has made a striking entrance in the design world. Please meet alabaster!
Alabaster is a sedimentary gypsum rock, generally white in color but it can also have a delicate creamy shade. It is soft, fine-grained and perfect for carving, and because it is a porous stone, it can be dyed. It also allows light to pass through it, even with a thickness of 1-2 inches, making it a popular material to work with among artists and architects.
The Golden age of alabaster was during the Renaissance, with all the busts and other sculptures made out of it. But with its versatility, quality and unique characteristics, I am convinced we'll see much more of it in the upcoming years and possibly become the next big trend. With top names like Michael Verheyden, Allied Makers and Menu, among others, whom all have started using the stone in recent collections, alabaster is well on its way to stardom.
Have a look at the amazing products below – Sophisticated, luxurious, visually interesting and simply gorgeous.
.
Source:
1. Y-Vase | 2. Table lamp | 3. Wall sconce | 4. Pendant lamp | 5. Bowl | 6. Chair | 7. Bowl | 8. Wall sconce | 9. Tealight holder | 10. Bathroom set | 11. Paperweight | 12. Wastebasket | 13. Floor lamp | 14. Sculpture | Top image: tealight holders
---