Not a member of the Nordic Design Insiders Club yet? Join us before doors close on June 3, 2020!
I got to see this beautiful kitchen via Swedish real estate company Vasastansmaklarna.se.
While it is tiny, one could argue that it is functional… But what it lacks in storage space it makes up for in style! The black cabinets, the stone countertop and backspace, the steel and black accents… I'm loving it. As I'll be renovating my kitchen in the upcoming year, I'm definitely taking notes and saving these pictures for future reference!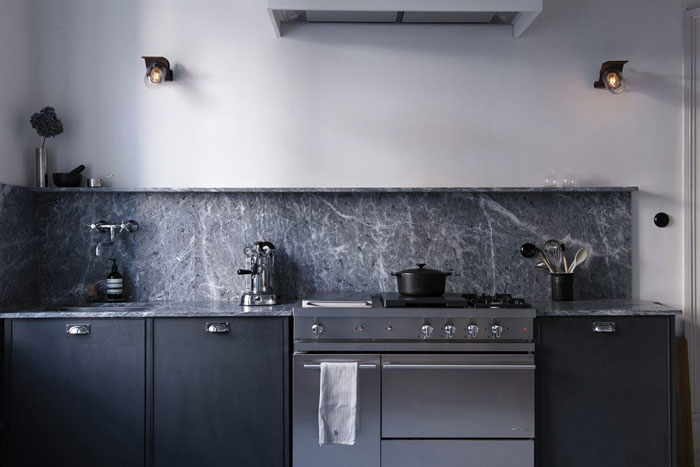 You can view the full apartment here.
Photos: Vasastansmaklarna.se
Hey! See that bookmark button just above? This is one of the many exclusive perks of being a member of the Insiders Club! Doors close on June 3, 2020 - Don't miss out!
---