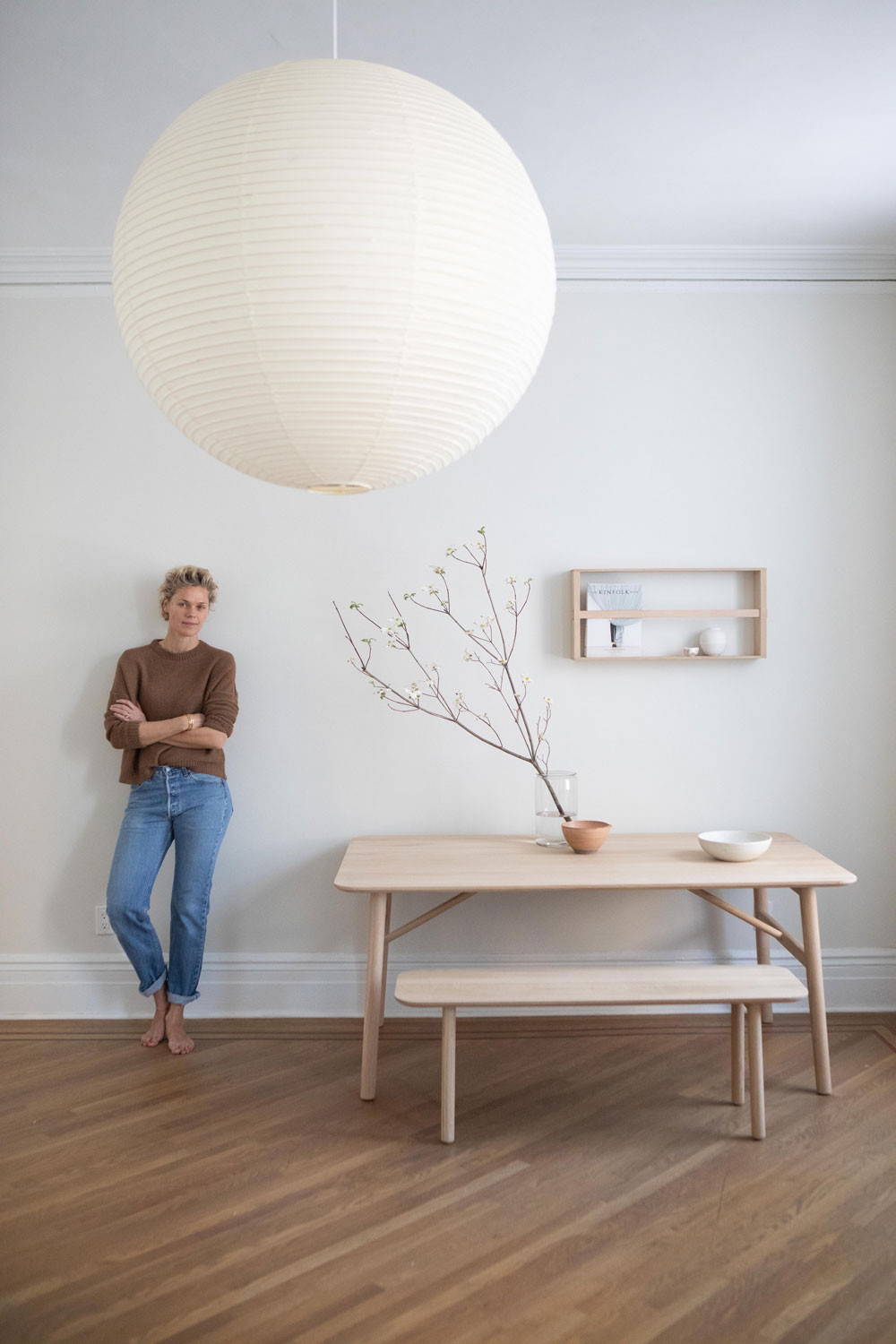 I love to hear stories of talented people who started companies, with the goal to make a difference in the world. Being an entrepreneur and small business owner myself, I find inspiration in getting to know individuals driven by a vision, a passion, a curiosity, and a determination; people with a mission. And Camilla Vest is one of them.
Danish-born and currently based in Brooklyn, Camilla founded Objects NYC to represent Danish brands Skagerak, Brdr.Petersen and Skovshoved Møbelfabrik in North America.
We share a passion for craftsmanship and simple, functional design, as well as the belief that less is more, and we are both dedicated to showing the beauty of Nordic living in this part of the world. I was curious to find out more about Camilla, her company, and her championing of Danish design, and she kindly agreed to answer my questions.
---
Tell us a little about yourself / Who are you, and what do you do?
My name is Camilla Vest and I live in New York with my husband and 2 children. I originally moved here in 1995 to start an international modelling career and have been here pretty much ever since. On my many modelling trips I always enjoyed collecting beautiful objects, and this combined with my Danish heritage and my passion for design classics, my love for storytelling and collaboration, along with my growing network in North America all led me to starting my own agency 3 years ago – Objects NYC, who represent and facilitate Danish furniture brands in the US and Canada.
What inspired you to start Objects NYC? And what drew you to representing Scandinavian brands?
I'm lucky to be in a situation where this path chose me in a way. Starting Objects was such a natural choice for me based on both my passion, interests, and skillset. My love for Danish design was always the starting point, and the idea of being able to facilitate brands that I know very well, but which are completely new and crisp to the North American market was really exciting considering the culture here is so different in regards to how people design their homes as well as the criteria they have for the furniture they put in it. The idea of being able to spread a little bit of "Scandinavian living" into the North American home was very appealing to me.
How has the North American consumer been receiving the brands?
Historically, Danish design has always had a very positive connotation, especially in North America, and I have to say the response so far to our brands has been incredible. This is especially considering the price point of the products we represent which is fairly high due to product quality and craftsmanship – in this way the products are seen as an investment that is meant to last you many years. I bought my first Skagerak bench 20 years ago and it is more beautiful than ever. This is the whole Danish design philosophy, that you invest in classic, minimal, long lasting pieces, one at a time – an approach that is also very sustainable and therefore more relevant than ever today.
You represent the brand Skagerak who have just been recertified as a B Corporation – what does that mean to you and to the North American consumer?
This really means a lot to us as facilitators of the brand. The Skagerak story is a wonderful one and it makes us proud to represent a brand whose focus on i.e. responsible production across the entire supply chain is an inherent part of their DNA. And as a wood focused company it is also important to mention that Skagerak have been FSC certified since 2003 – to ensure they meet the highest environmental and social standards. Products with the FSC label are identified as products coming from well managed forests. I think in this day and age, people are not just looking for brands that create beautiful designs, they are also looking for brands that are thoughtful in relation to their actions. And Skagerak is one of these brands and this makes their designs meaningful.
You have a wonderful sense of aesthetics– Minimal and warm, modern yet timeless. What influences your style and/or where do you find inspiration?
I guess working as a model for many years and shooting in many beautiful locations around the world – whether it be in a rustic farmhouse in the Italian countryside or in a minimalistic beach house in South Africa – there is something very distinct about both places and it is about what you bring of your personal taste to each home. It does not necessarily have to be expensive, what is more important is the visual appeal of a product. I am a big believer that " Less is more" and one of my favorite museums is the Noguchi Museum in Long Island City – its a small museum but it has a big impact on my visual aesthetic and I end up always buying a lamp there as its such a classic, minimal piece that is easy to place in our home. I guess that's what I'm influenced by – and attracted to – the idea of being able to move things around and constantly being fluent and inspired by a very simple yet very strong design heritage.
What do you feel is your biggest strength as an agency and as a brand facilitator in North America?
I think our passion for what we do and the fact that we have the freedom to work on so many different levels with the brands we represent, allow us to facilitate the products in creative ways that are compelling and convincing.
From carefully selecting retail partners and building long lasting relationships, we also curate photoshoots, do staging projects, organize design talks and collaborative events with other brands – all of this together makes us a little different from traditional agencies. I think the fact that we run the Objects showroom out of my 1899 Brooklyn Townhouse also adds an extra twist to how we convey the brands as we here welcome our clients to view the products in an inspirational and ever changing setting that gives visitors " a little slice of Copenhagen". Lastly, I think living in New York for 20+ years gives you a natural drive along with a healthy degree of humbleness – you know that success doesn't come without hard work, curiosity and proactivity.
You mentioned Skagerak's wood focus earlier and oak and teak seem to be the primary materials across the designs you represent – can you tell us a little more about best practices for maintaining wood surfaces?
I'm actually happy you ask this as its been interesting for us to discover how different Danes view untreated wood products from customers in North America. In Denmark, people view wood as a living material, one that will change and patinate over time, and one you can maintain yourself if you need to. Its therefore standard to purchase untreated wood products and if you feel over time that they need to be refreshed due to wear and tear, stains etc. all you do is sand down the wood and potentially add an oil treatment for extra protection – then the product is just as good as new! In both the US and Canada we see a lot of our customers starting to appreciate this process as it also makes you feel more connected to your product. For customers who are worried that the untreated wood is too sensitive, we recommend purchasing an oil treatment from the beginning and applying it yourself as this will make the wood less receptive from day one. We love the white oil treatment for the oak pieces as this protects the wood whilst maintaining the beautiful, blonde wood…
What is your design philosophy when it comes to decorating a home?
Less is more – always. We like to say that minimalism isn't the lack of something but the perfect amount of something. Everything just looks better with space around it – its about staying away from cluttered spaces. Also, work with the natural light in your home and don't be afraid to really use your furniture pieces – even the ones that are a bit more expensive so you avoid them becoming like a showcase in your own home.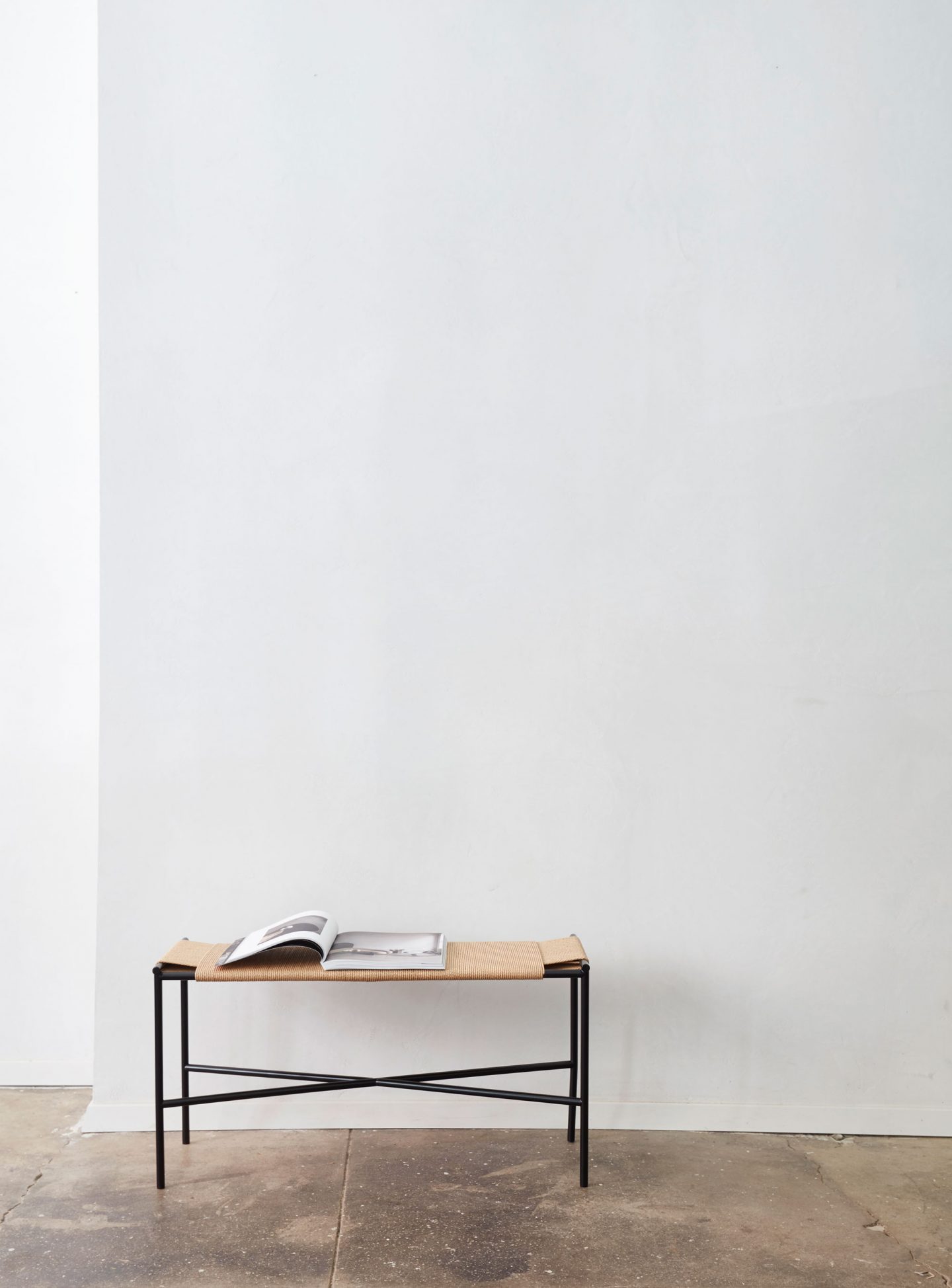 What is your all-time favourite design piece(s) and/or design piece(s) that is(are) on your wish list:
I have always been a big fan of Poul Kjærholm especially the PK 22 wicker which was my first design purchase when I was 18 and which I bought directly from Kjærholm's son Thomas. They still stand strong and beautiful in our Brooklyn living room. Kjærholm chose steel as his primary material, but always combines it with other materials such as wood, leather, cane or marble. I find it unique and very appealing in our home to have modern design pieces mixed into a classic 1899 Brooklyn townhouse – its such a great combination. I also have a soft spot for light fixtures like London-based Michael Anastassiades' amazing lights. His philosophy is to produce exceptionally designed objects of permanent value, and on my wishlist is the Tube wall light that would be perfect in our bathroom.
What is the goal for Objects NYC?
To keep growing and to reach a wider audience with the products we represent and thereby inspire a touch of Scandinavian living. And also to educate consumers about investing in minimal, high-quality pieces instead of buying cheaper furniture that you get rid of as you go through life. I saved up for my first Paul Kjaerholm Chair when I was 18 and it is still one of my most treasured pieces today. In this way investing in furniture for the long run becomes both very personal and sustainable at once – a mindset we hope to share with as many people as possible.
---
First photo: Camilla in the OBJECTS showroom alongside the Hven Table, bench, armchair and the Norr Magazine holder, photographed by Sarah Elliott
All photos courtesy of Objects NYC, with thanks
---