By repurposing an old marbling technique, Pernille Snedker Hansen created Marbelous Wood. The result: A wood with a supernatural, organic, colorful and vibrant pattern, exposing the natural growth rings in wood. See how it's made here.
Marbelous Wood is part of Danish Crafts Collection CC15, Marbelous Wood. Over the past year or so, it has attracted considerable attention. First, the floor was nominated for the Biennale Prize at the Biennale for Craft and Design 2011, and at the launch of Crafts Collection at Maison&Objet, Marbelous Wood came third in a competition for 'best project on show'. Now, Marbelous Wood has received a Wallpaper* Design Award in the category 'best faking it', which celebrates optical illusions and a creative treatment of materials.
Pernille Snedker Hansen started her design studio in 2009 and has been developing innovative surfaces at her studio and at artist residencies.
Photos: snedker°studio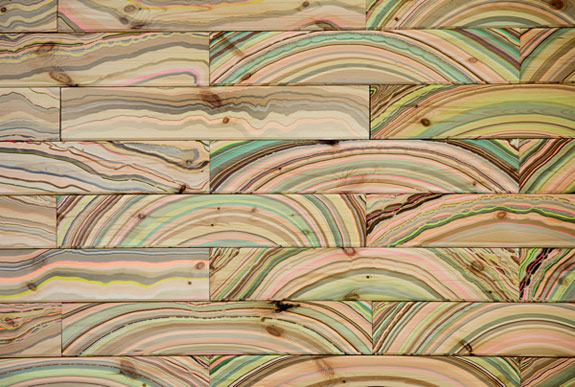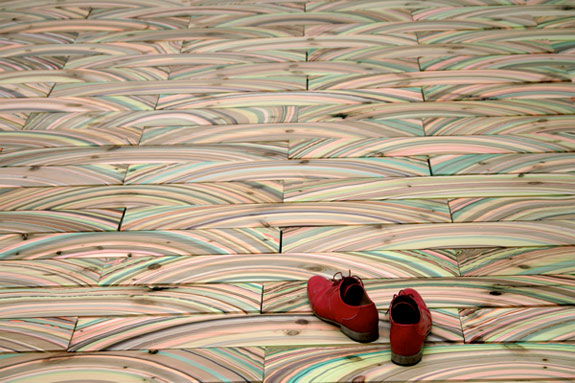 ---