Kristina Dam (born in 1971) graduated from The Royal Danish School of Fine Arts, Architecture and Design in Copenhagen. The Danish designer established her eponymous studio in 2012, and she has steadily grown her portfolio with beautiful pieces. Her collection includes home accessories, furniture, sculptures, mirrors, and wall decoration.
I am a big fan of Krisina Dam' work, which is all about sculptural minimalism. Her designs express her love for architecture and art, and a peek at her personal Instagram profile will show you just how much she is fascinated by beautiful lines, materiality and simplicity.
She champions craftsmanship and uses high-quality materials to create innovative and timeless pieces with a distinctive look – A winning combination that is propelling her to the ranks of leading Scandinavian designers of today's generation.
This year she celebrates the 10th anniversary of Kristina Dam Studio, and I wanted to know more about the talented woman behind the brand.
Here, she shares 10 things she loves and finds inspiring.
---
Architecture
"Arches and minimalistic graphic lines – These are what inspire me the most when I discover old, classic as well as new, modern architecture. Especially architects like the Japanese Tadao Ando's style emphasize nothingness and empty space to represent the beauty of simplicity. I founded Kristina Dam Studio in 2012 and the first design was a series of limited-edition illustrations inspired by architecture and buildings."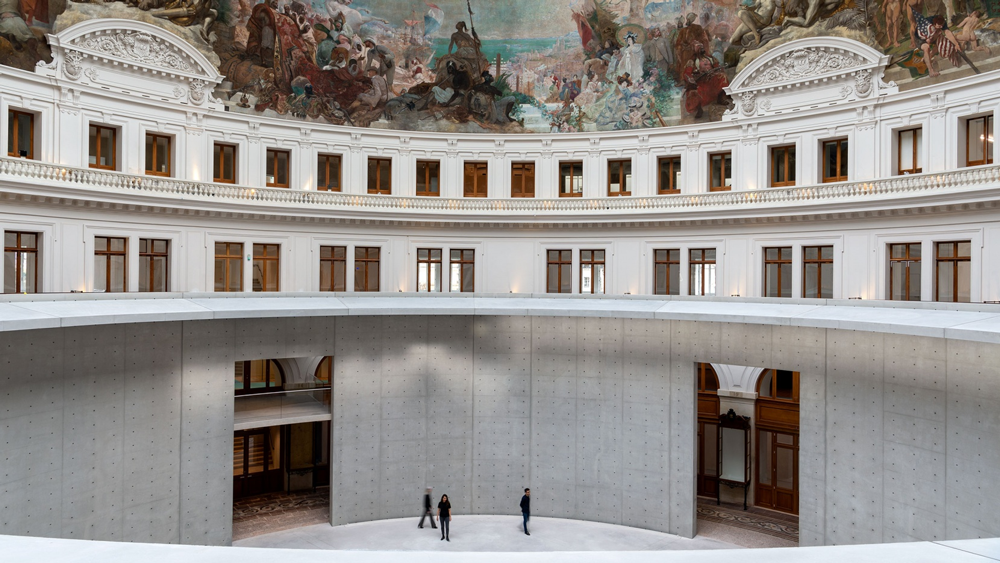 Art
"Art is a way of expressing yourself. I love to be surrounded by art and to visit galleries, both in Copenhagen and abroad. Great art and installations make you discover yourself and your surroundings from a new perspective."
A. Petersen Gallery
"A. Petersen Gallery is my favorite gallery in Copenhagen. I have seen almost all their exhibitions and I admire their way of making the most interesting exhibitions about art and design. The exhibition space is amazing and the owners of the gallery, Anders and Kari, are really nice people with a cool way of thinking about local productions of design which I really admire."
Traveling
"Whether I travel to Stockholm, Barcelona, Berlin, or Bangkok, I always get inspired by the local environment, the buildings, the museums, and everything I'm surrounded by. I often come home with a lot of images on my iPhone and a lot of ideas for new sculptural interior designs."
Bauhaus
"I have always been inspired by the Bauhaus design philosophy and I still use the same thoughts in my designs today. I like the idea of 'less is more' and the functional way of thinking design; together with a minimalistic thought through expression."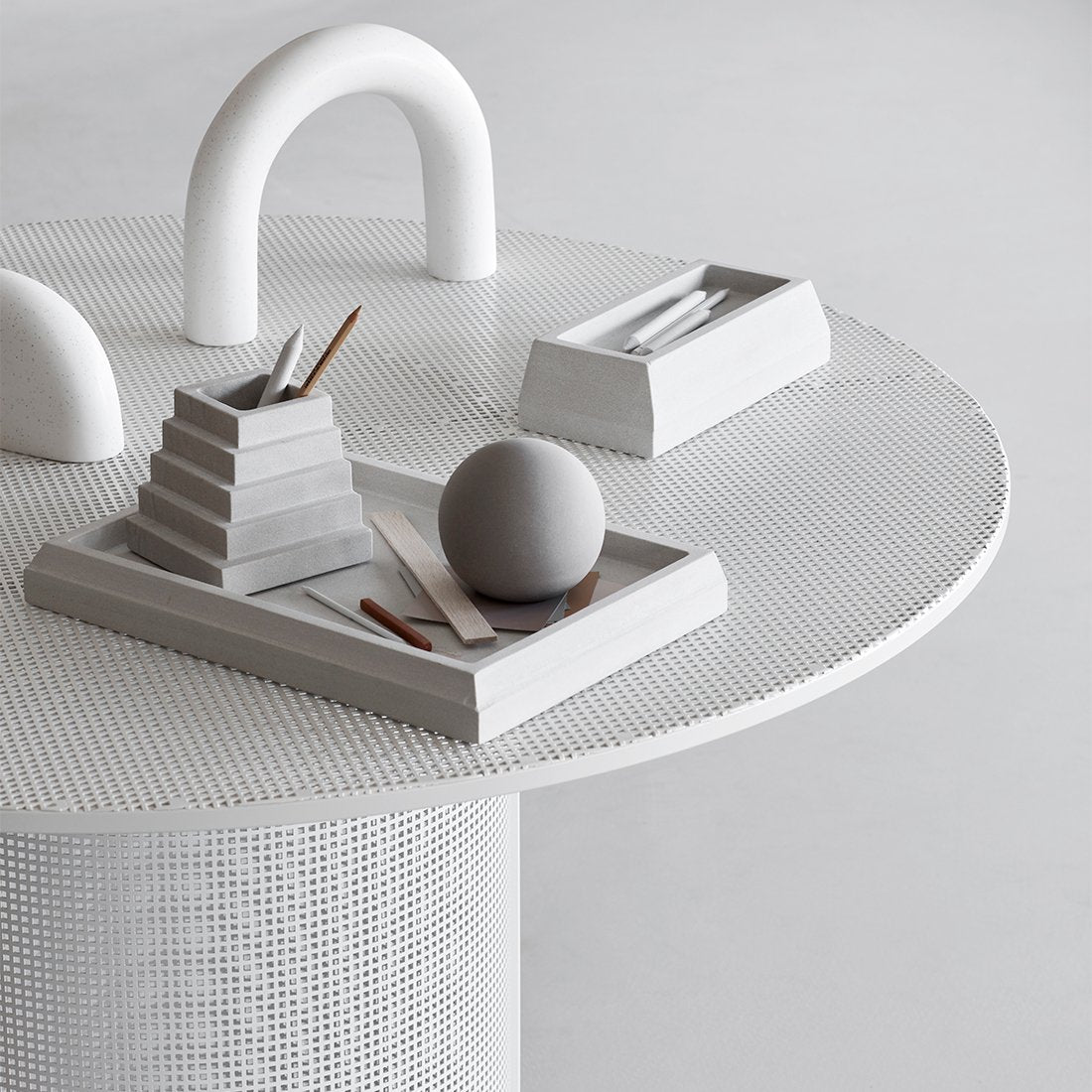 Bricks
"Recently, I discovered that I have a fascination for bricks. The colors, the material, and the many ways to stack them in different patterns. I would love to include bricks in some of the coming photoshoots for Kristina Dam Studio."
Wooden Furniture
"When I see a perfectly crafted piece of furniture in wood, I instantly need to touch it. Wood is such an honest and long-lasting material. I like to create designs crafted in wood myself, but I also admire wooden furniture classics like The Spanish Chair by Børge Mogensen."
Amager Strand
"I live close to Amager Strand in Copenhagen, and one of our favorite things to do as a family during the Covid-19 lockdown was to walk on the beach and pick up different stones and use them in our home decoration. Inspired by the mindfulness and appreciation of nature, I launched Rock Pile Sculpture in autumn."
Paper & Cardboard
"Throughout my studies, I was told that a construction is durable in every material if it is durable in a paper prototype. Ever since I have been fascinated by paper and cardboard as materials, and it has been an ambition for me to create a furniture design in cardboard. The mission is accomplished, and in Spring 2022, Kristina Dam Studio launches Edo a collaboration with Amanda Betz, a side table in cardboard."
My Family
"As a busy mom working a lot during the week, I love to leave work at work, and come home to enjoy time with my husband and two children. That is the perfect way to recharge for a new day."
---
Make sure to follow Kristina Dam Studio to discover her collection and beautiful images.
Photos: Kristina Dam, unless stated otherwise.
---