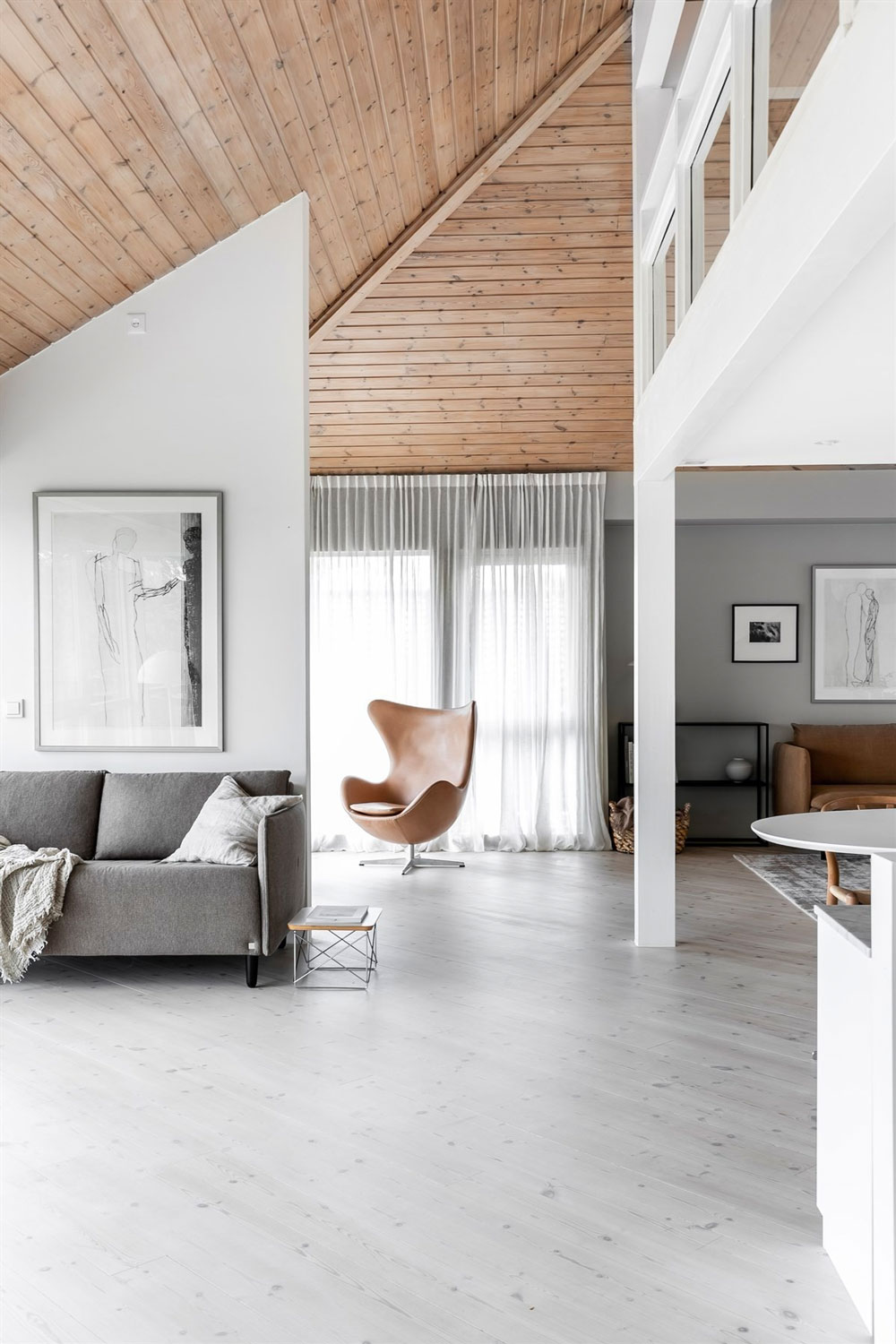 If you've been browsing the web for Scandinavian interiors in the last few years, it is very likely that you came across a picture of Nina Holst's home. She is the woman behind one of the most popular Norwegian design blogs, and she uses her platform to share her renovation process and styling tips. Her place was featured in numerous magazines, and you are sure to find some of her pictures pinned on one of my Pinterest boards for personal reference – Like that minimal walk-in closet on a budget.
As you'll see in here, Nina has a (very) cohesive color scheme in her home, and she has done so for years. It has become part of her signature style, along with a sleek, curated and uncluttered look.
It surely helps that Nina has an enviable collection of iconic design pieces. But if you take a closer look, you'll also spot some affordable IKEA items: The Söderhamn sofa (customized with a Bemz slipcover), this rattan cabinet, the Alex desk (the black version is not available anymore), a Lohals rug, as well as a combination of Stuva and Fritids modular wardrobe units in the entrance, to name a few.
Notice also that there are no floorboards or mouldings around the windows and doors, adding to the modern flair.
This house was completely different before Nina moved in. You can see a few "before" pics here, and more from "after" the transformation here.
For more inspiring Scandinavian interiors, have a look at my image gallery.
Photos: Finn
---