The home of Barbara Hvidt, photographer, designer and co-owner of Soft Gallery, is a great example of simple and pure Scandinavian style. It's fresh, bright and stylish, and decorated with just the right amount of white, colour touches and wooden details. Barbara believes a home is a place to build over the years, and it also should be a tranquil place that feeds your creativity. And judging by the pictures below, her beautiful home most certainly is all of those things!
Photos: Line Thit Klein via Elle Denmark
Did you know? I mentor and teach homeowners the skills, effective action steps and designers' secrets for improving their home and creating a beautiful Scandinavian interior they love - Find out how!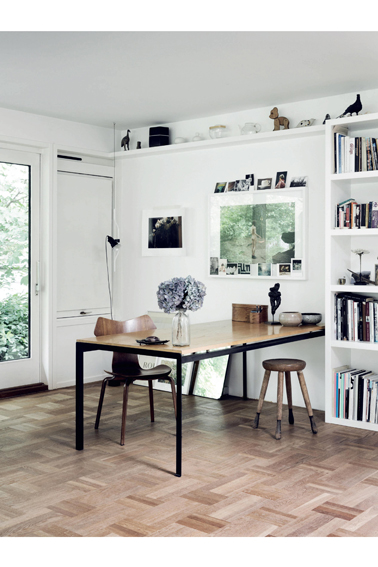 ---