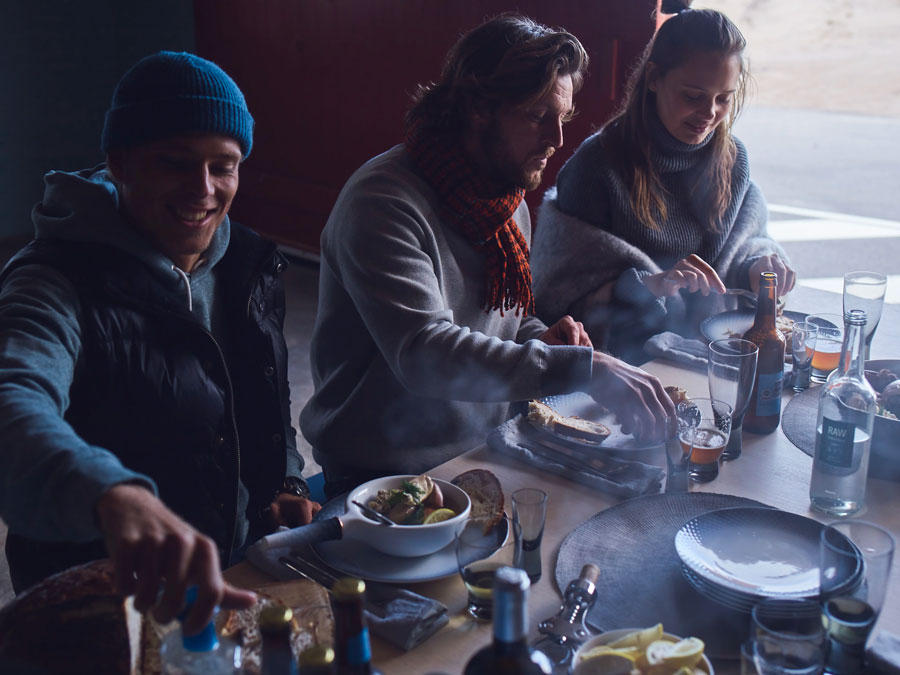 Some say that good things take time. Well, it is definitely the case for HAV, Royal Copenhagen's new tableware collection. Indeed, it took more than 10 years to create! It is the result of a close collaboration between architect Bjarke Ingels, industrial designer Lars Holme Larsen, and design philosopher Jens Martin Skibsted.
The trio was driven by a desire to strike the ultimate balance between modernity and legacy; a nod to history while bringing new perspective to the world of Danish porcelain. "Because the future begins with the past, we wanted to work with Royal Copenhagen's historic palette of materials and aesthetics and then pull it in new directions for HAV." – Bjarke Ingels
The dinner service is designed for "the timeless now, for a present where luxury is defined by quality, connectedness, responsible consumption, and tastefulness in all aspects of life." (Side note: Isn't it a fantastic definition of what luxury is? It truly resonates with me.)
Hav is the Danish word for 'ocean', which is what deeply inspired the new collection, mostly for its many references found in shapes and decorations of Royal Copenhagen porcelain through centuries. Simple and elegant, the design features delicate fish scale ornamentations meant to stimulate the senses.
The new collection will be available from August 2019.
A few interesting facts about Royal Copenhagen:
Royal Copenhagen porcelain has been handmade for the last 250 years.
The early blue and white patterns of Royal Copenhagen were inspired by a valuable export that ships brought back from the East: Chinese porcelain, which which represented wealth and refined taste.
Originally, the Royal Danish Porcelain Factory found the unique cobalt blue colour of its hand-painted decorations in Norway, where an accidental discovery of cobalt led to the establishment of The Royal Blue Colour Factory in 1776.
Royal Copenhagen's well-known blue is the only colour that can withstand the high temperature of approximatively 1400ºC at which the porcelain is fired at.
Though the hand-painted blue decorations of Royal Copenhagen may seem identical at first glance, every blue painter's brushstrokes are different, making the cobalt adorned porcelain of Royal Copenhagen truly unique.
Under each piece, you'll find a crown, the painter's signature and three blue wavy lines. These are a symbol of the three main waterways of Denmark: The Sound, the Great Belt and the Little Belt.
Read more here.
Photos: Royal Copenhagen
---