Big news: It's official, the Insiders Club is now open! Find out all about the perks of being a member here. Plus: If you join today, you'll get a special launch rate. Doors are open until June 3, 2020 - Join the club!
Planning a trip to Oslo? Make sure to stop by Happolati restaurant on St. Olavs plass.
Both the menu and the interior were inspired by Japan, with a Scandinavian twist. Design studio Anderssen & Voll had the task to create the look of the place and to design some of the furniture. The result is a lovely mix of refined details reminiscent of Asia.
The paper lamps by Jaime Hayon for &Tradition are a perfect fit for the concept, don't you agree?
The plywood elements on the wall add an interesting artistic touch to the restaurant.
We also like that the design team preserved the original features of the place, like the beautiful ornamental mouldings. The contrast with the contemporary interior and furnishings is lovely.
Happolati
St. Olavs plass 2.
0165 Oslo
Norway
+47 47978087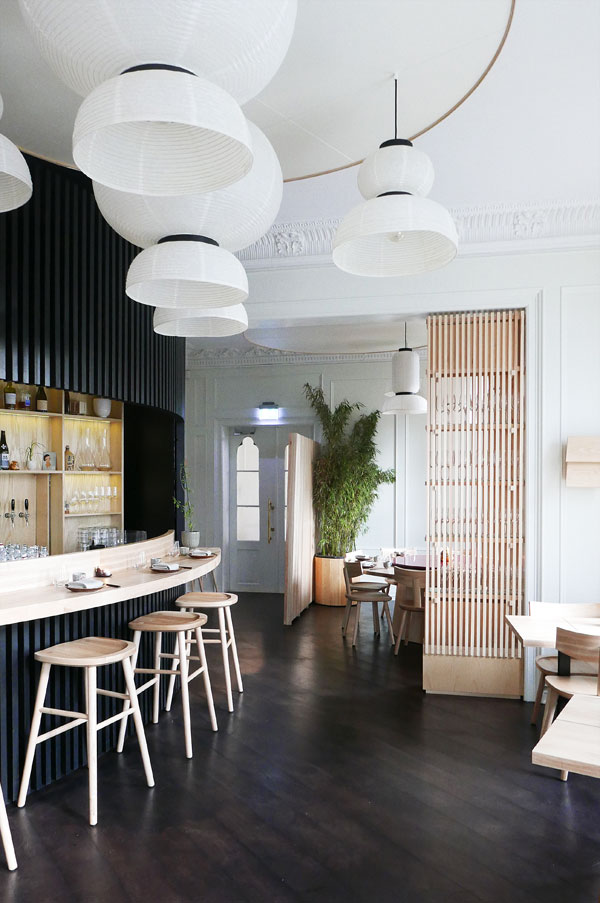 Photos: Elisabeth Heier -Thanks for the tip!
Hey! See that bookmark button just above? This is one of the many exclusive perks of being a member of the Insiders Club! Doors close on June 3, 2020 - Don't miss out!
---