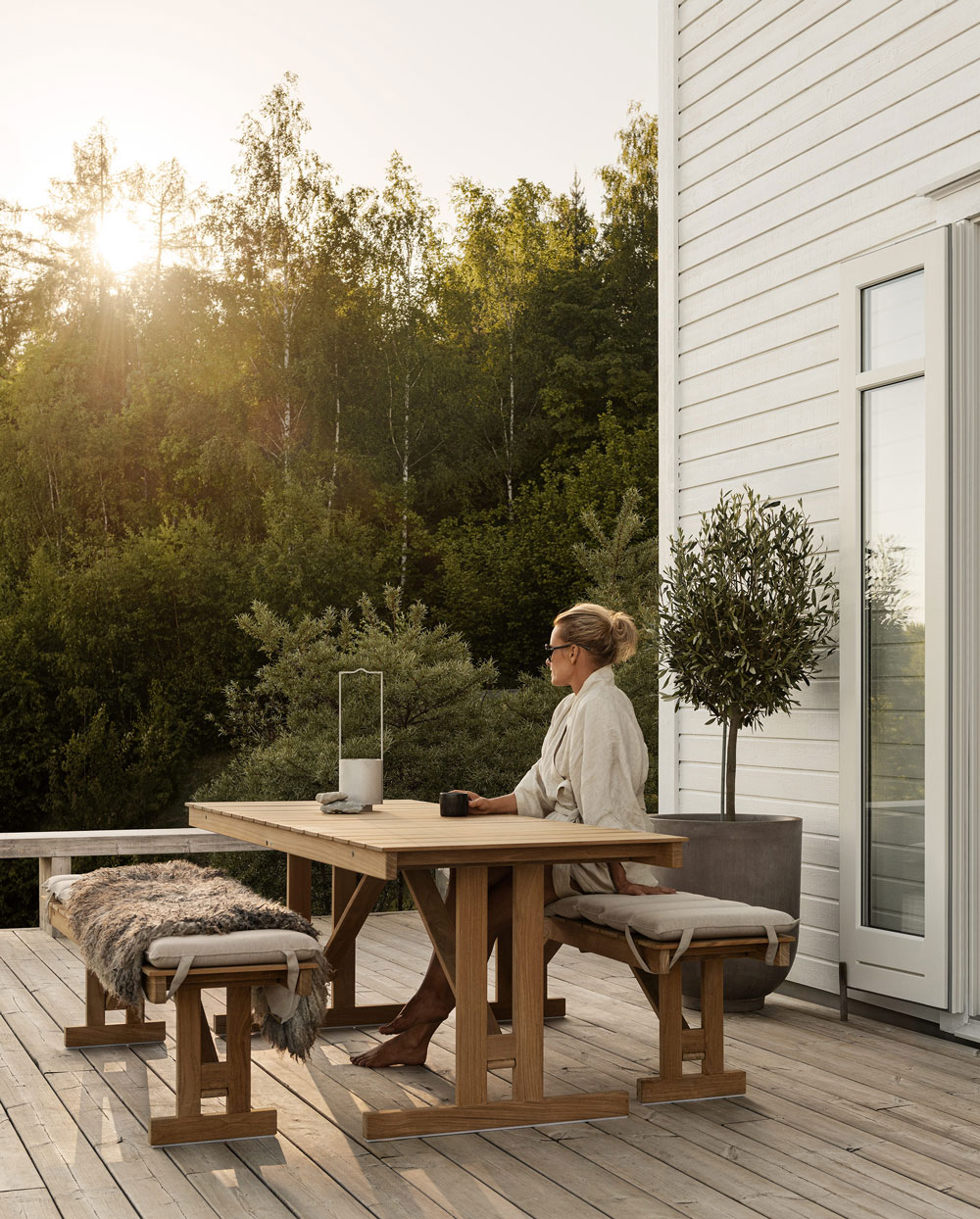 Summer is just around the corner, and it's time to get inspired to move everyday life outside!
Here I am giving you a peek at interior stylist Pella Hedeby's terrace, a calm oasis in the Swedish countryside.
True to her signature style, this spacious outdoor living space is refined yet understated, with a serene, neutral palette inspired by the surrounding nature.
You'll see oak, jute, linen, stoneware, raw steel, and marble – Materials with enduring appeal.
Hedeby carefully selected furniture and accessories with quality and simplicity in mind, two ground rules of timelessness, to create a place she'll enjoy season after season.
The potted plants and small trees bring a touch of freshness to the monochrome look.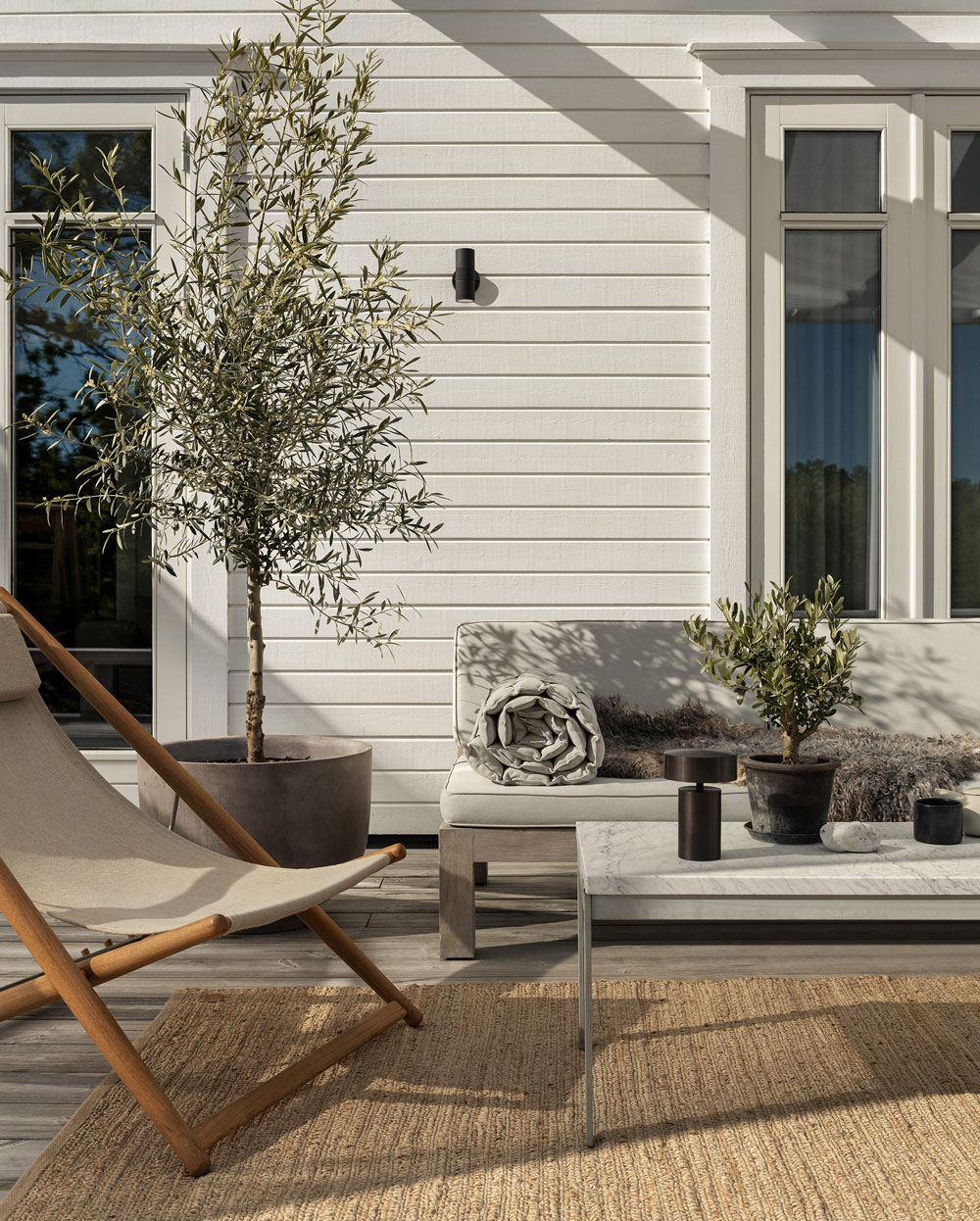 Curious to see the inside of this beautiful home? It is absolutely gorgeous. See it here.
Styling: Pella Hedeby
Creative Director: Therese Sennerholt
Photos: Erik Lefvander, via Länna Möbler
---