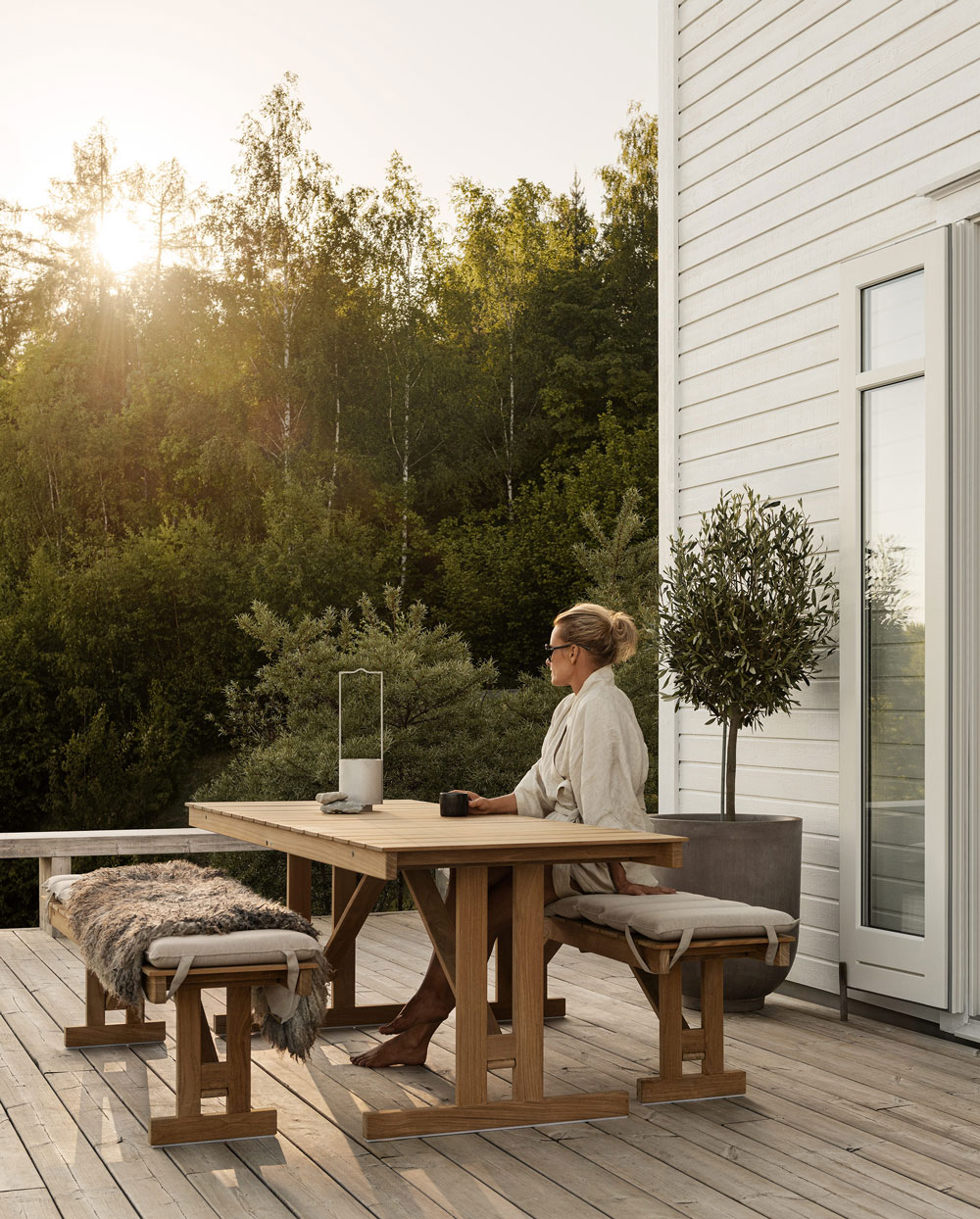 Days are getting longer, nature is waking up, and the sun is warmer… Winter is officially behind us, and it's time to get inspired to move everyday life outside!
Here I am giving you a peek at interior stylist Pella Hedeby's terrace, a calm oasis in the Swedish countryside.
True to her signature style, this spacious outdoor living space is refined yet understated, with a serene, neutral palette inspired by the surrounding nature.
You'll see oak, jute, linen, stoneware, raw steel and marble – Materials with enduring appeal.
Hedeby carefully selected furniture and accessories with quality and simplicity in mind, two ground rules of timelessness, to create a place she'll enjoy season after season.
The potted plants and small trees bring a touch of freshness to the monochrome look.
Psst: Get insiders tips and tricks on how to create the look, inspiration, discounts, ad-free browsing, and more by joining our growing community of design lovers from around the world. Become an Insider today!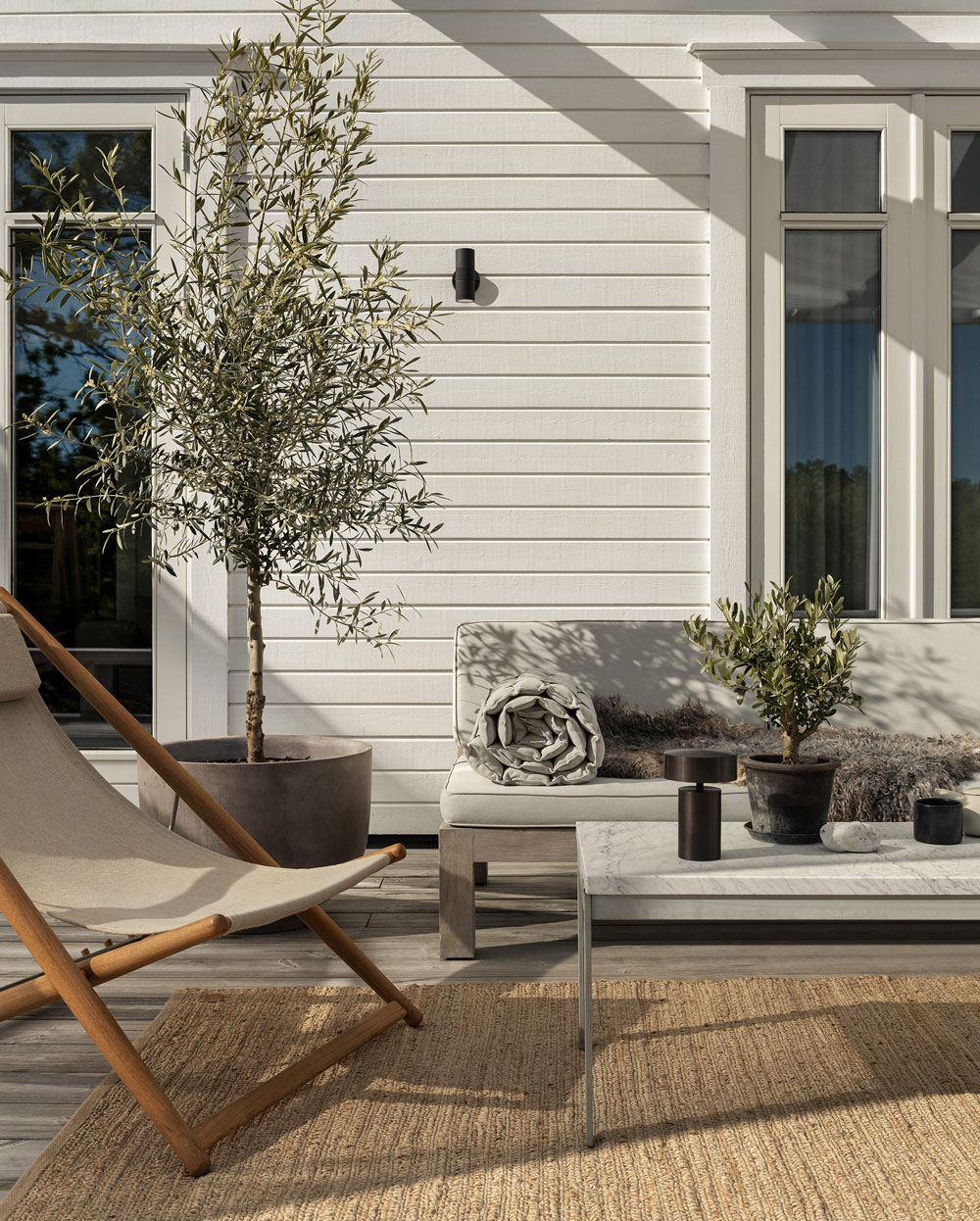 Curious to see the inside of this beautiful home? It is absolutely gorgeous. See it here.
Styling: Pella Hedeby
Creative Director: Therese Sennerholt
Photos: Erik Lefvander, via Länna Möbler
---