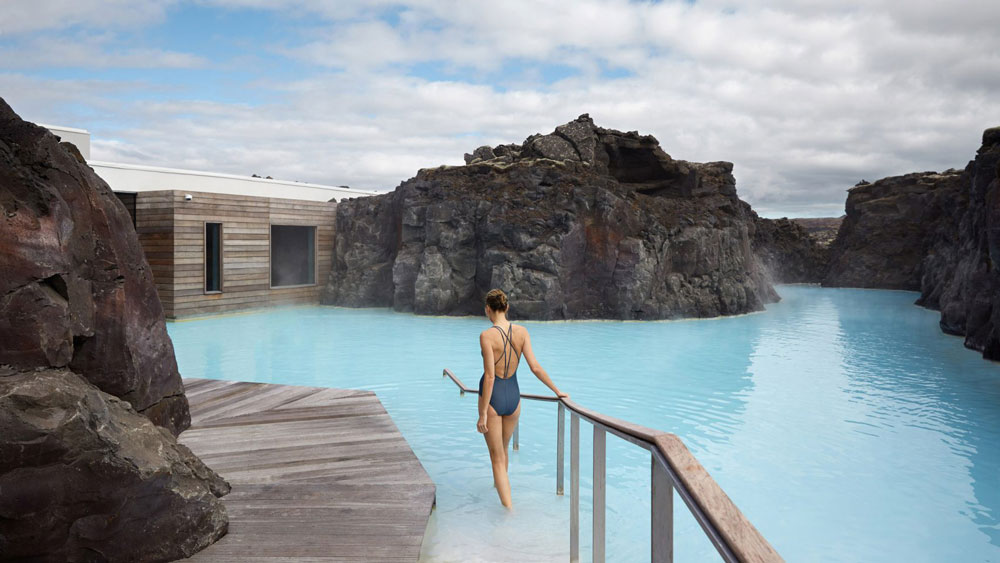 A visit to Iceland is not complete without seeing the Blue Lagoon – Even if you don't take a dip in the famous geothermal milky-blue opaque water, it is still worth the detour. And now there is one more reason to add this place to your itinerary: The Retreat Hotel just opened its door.
After four years under construction, the new accommodation was created by Sigríður Sigþórsdóttir of Basalt Architects in collaboration with Design Group Italia, and considered efforts were made to make the hotel merge seamlessly with its surroundings. Nestled into the lava formations, the hotel makes the most of the beautiful environment with its floor-to-ceiling windows, minimalist design and materials meant to evoke the silica or the basalt on the site.
"We wanted the lava, the moss, the water to be omnipresent, resulting in architecture that is woven in with the natural elements," the architects explained. "The bare lava forms the walls inside and outside and covers the roofs. The water surrounds, flows through and cascades, and the lush moss stretches all the way to the horizon around."
The luxury hotel has 62 rooms, a private lagoon for its guests (some suites even offer a direct access), a subterranean spa, a cozy lounge, a library, and restaurant where you can enjoy the local cuisine – And it is all powered by clean geothermal energy.
Starting at $1300 USD per night, it doesn't come cheap, but it is surely a once in a lifetime experience.
Photos: Basalt Architects via Dezeen
SaveSave
SaveSave
SaveSave
SaveSave
SaveSave
SaveSave
SaveSave
SaveSave
SaveSave
SaveSave
---