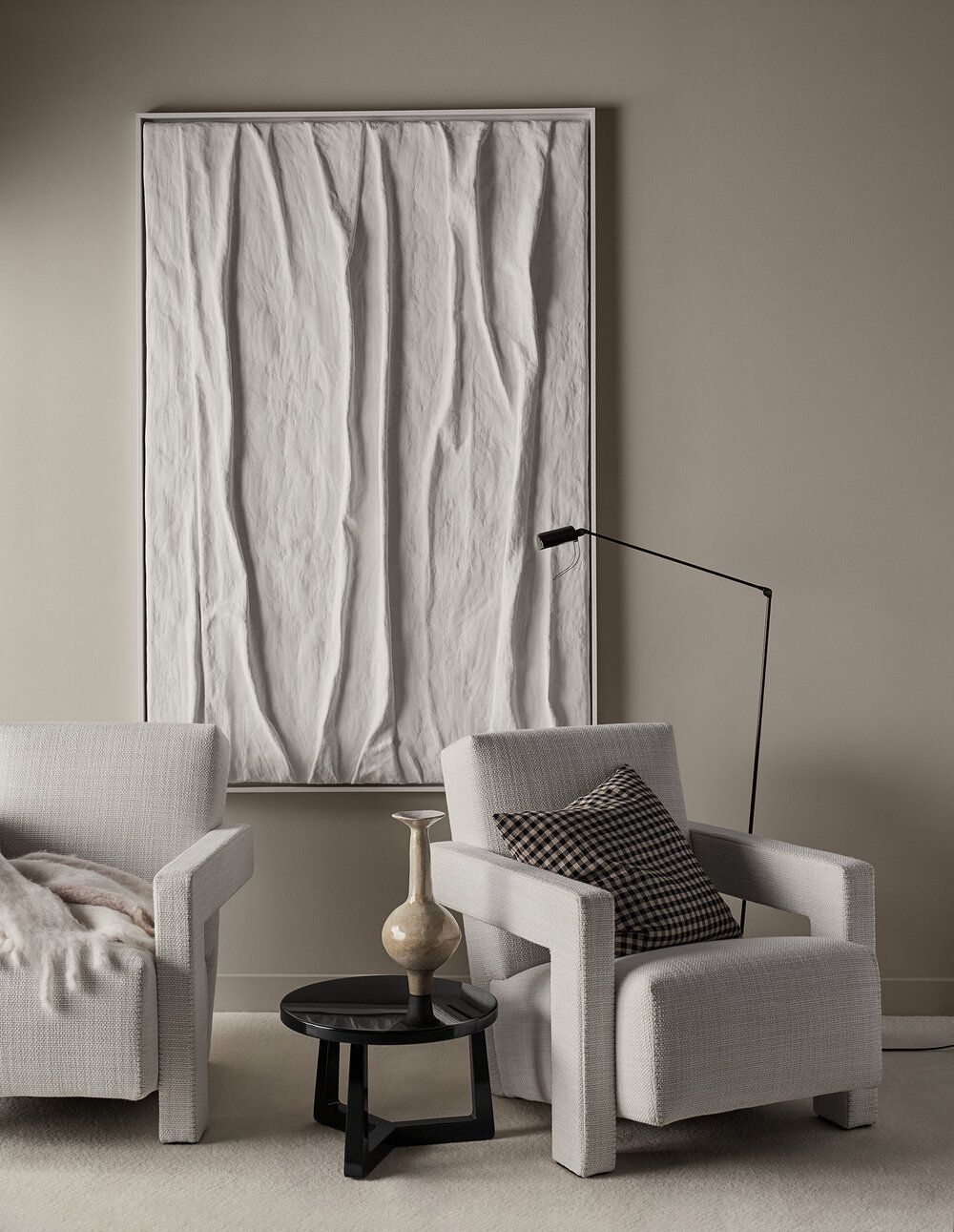 Anette Hallbäck is a Gothenburg-based artist inspired by Scandinavian minimalism, Nordic nature and interiors.
Minimal yet statement-making, her work has been widely popular lately and can be seen in many homes featured on Nordic Design from the last few months. If you follow a few bloggers, architects and interior designers from Scandinavia on Instagram, you will definitely come across her art. Duo Sundling Kickén, who styled the pictures shown here, use one of Anette's pieces in most interiors they create – And understandably so.
Using linen and plaster, Anette's pieces have a tactile, structured, drapery look, and are created mainly in white, cream, or beige. She has five signature patterns called Line, Dune, Row, Structure and Wave, but each piece is unique.
Here, I am showing you her work in context; a refined setting perfectly suited for the Anette's exquisite art.
You can follow Anette here if you would like to see more of her beautiful artwork and process.
Photos: Osman Tahir, via Anette Hallbäck
---