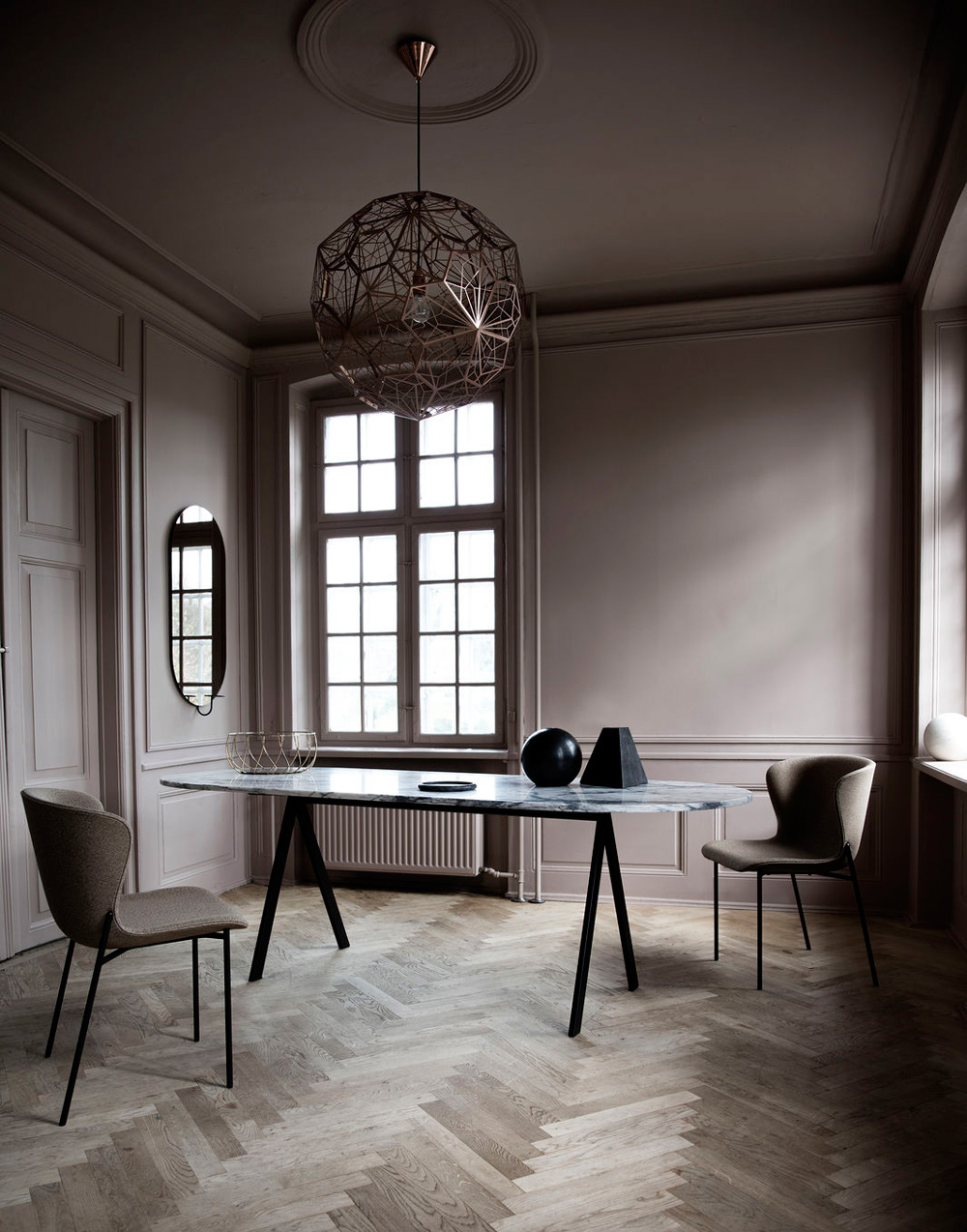 I got a major crush on design duo Friends & Founders, and pretty much everything they create. The Miró Miró mirrors, La Lampe lamps series, Knock Out table series, the recent La Pipe series… All have a beautiful timeless quality. Designed to surpass trends, their collection is characterized by strong geometrical influences and colors drawn from Classicism, Renaissance and Modernism. With their strong and sometimes sculptural silhouettes, the products have an artistic look and feel. It is fair to ask, could these possibly be the next Scandinavian design icons?
Everything is manufactured locally in Scandinavia and Europe, allowing them to control the quality and craftsmanship of their products, as well as to be flexible to their clients' requests.
The brand was founded in 2013 by Swede Ida Linea and Dane Rasmus Hildebrand. Both from the design industry, they quickly connected and are inseparable ever since, making them partners in business and in life. You can read more about them here.
"I am inspired by everyday life, and I encourage others to live in the present. It is the here and now. Curate your own life, create your own story and make things happen. I believe that making room for personality to shine creates inspiring environments and opens the space to interesting setups and spatial relationships with others. Surrounding yourself with original things that mean something special to you or remind you of something or someone, creates authentic atmospheres." – Ida L. Hildebrand, co-founder
"Reducing material and approaching the limit of what is technically possible fascinates me as a designer. I am unwilling to compromise when it comes to design and the realization of our ideas. Playing with strong silhouettes has become an important element in my work and this is something that Friends & Founders will continue to explore.", Ida explains.
"We want people to understand that it's worth investing in innovative, contemporary furniture where multi-functions are built in, thinking about how to expand the use of the product. Also where the manufacturer has thought about sustainability in designing and producing objects that will last."
Don't miss any news, product developments and inspiring images by following Friends & Founders on Instagram.
Photos: Friends & Founders
SaveSave
SaveSave
SaveSave
---